InnoHEALTH is back with the third segment of "Young innovators award 2018". The theme of this year's conference is "Inspiring moonshots in healthcare".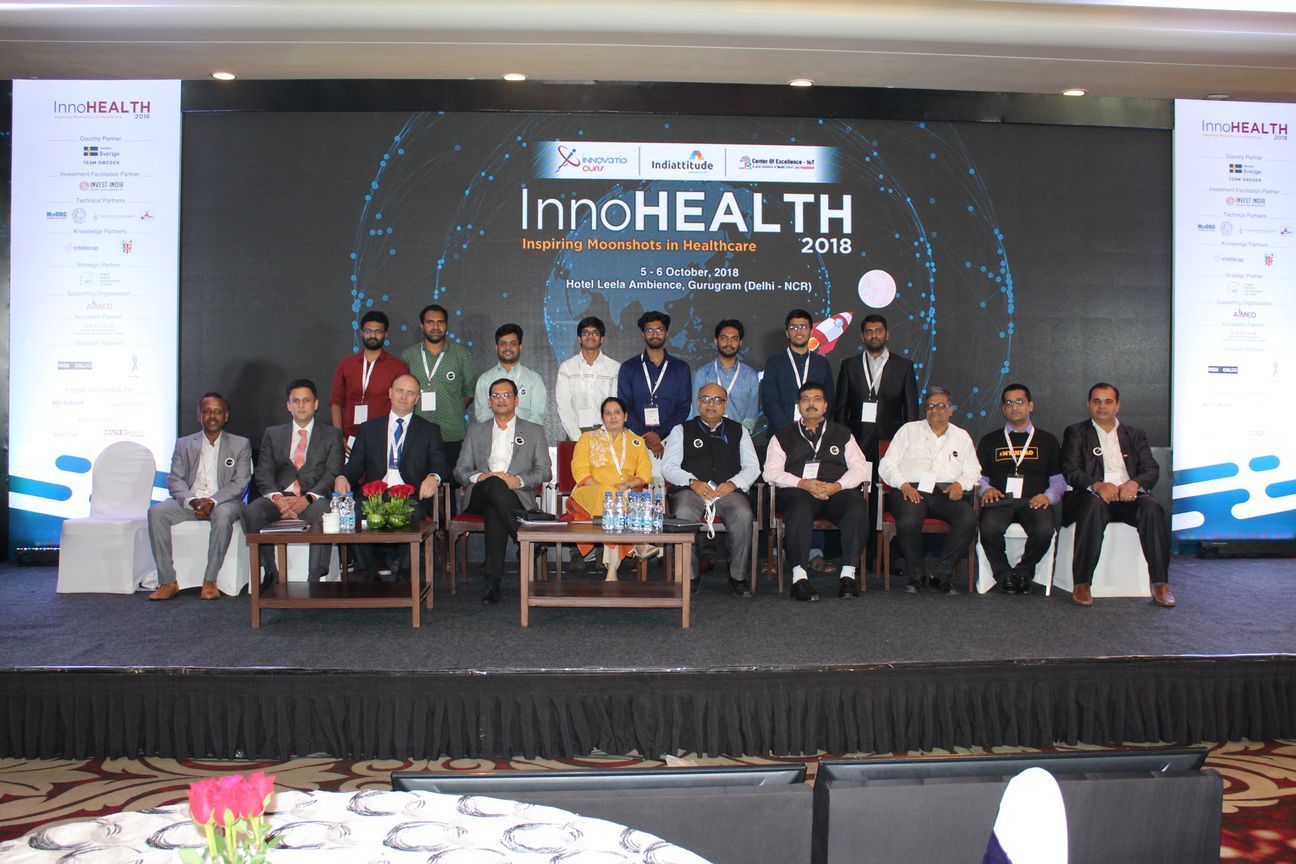 With this preamble, to celebrate and encourage innovation particularly in the healthcare sector, we sent out an invitation call to healthcare organizations and young healthcare innovators for nominations.
This quest asked to come up with an idea for an innovative product or service. These young innovators presented before the national and international gathering of more than 500 health experts including investors, policy makers, academia and industry from all over the world.
The following are the innovations that have been shortlisted to be presented at InnoHEALTH 2018's "Young innovators award" session.
This quest asks you to come up with an idea for an innovative product or service. We looked for ideas that move beyond the ordinary and address real problems in the healthcare sector.
The best entries – judged by our jury who evaluated their healthcare innovation
Shortlisted candidate Excerpt of the innovation
Deval Karia and Rohit S Nambiar from LifeBox
Anudeep Juluru presented Remote controlling of the electrical appliance for the elderly
Abhishek Venkataram and Sanidhya Rasiwasia presented Navi surgical navigation system
Dhananjay KVN presented Voxel Base Analysis for pediatric brain mapping
Dr. Hemal M Patel presented Lower limber weight distribution assessment device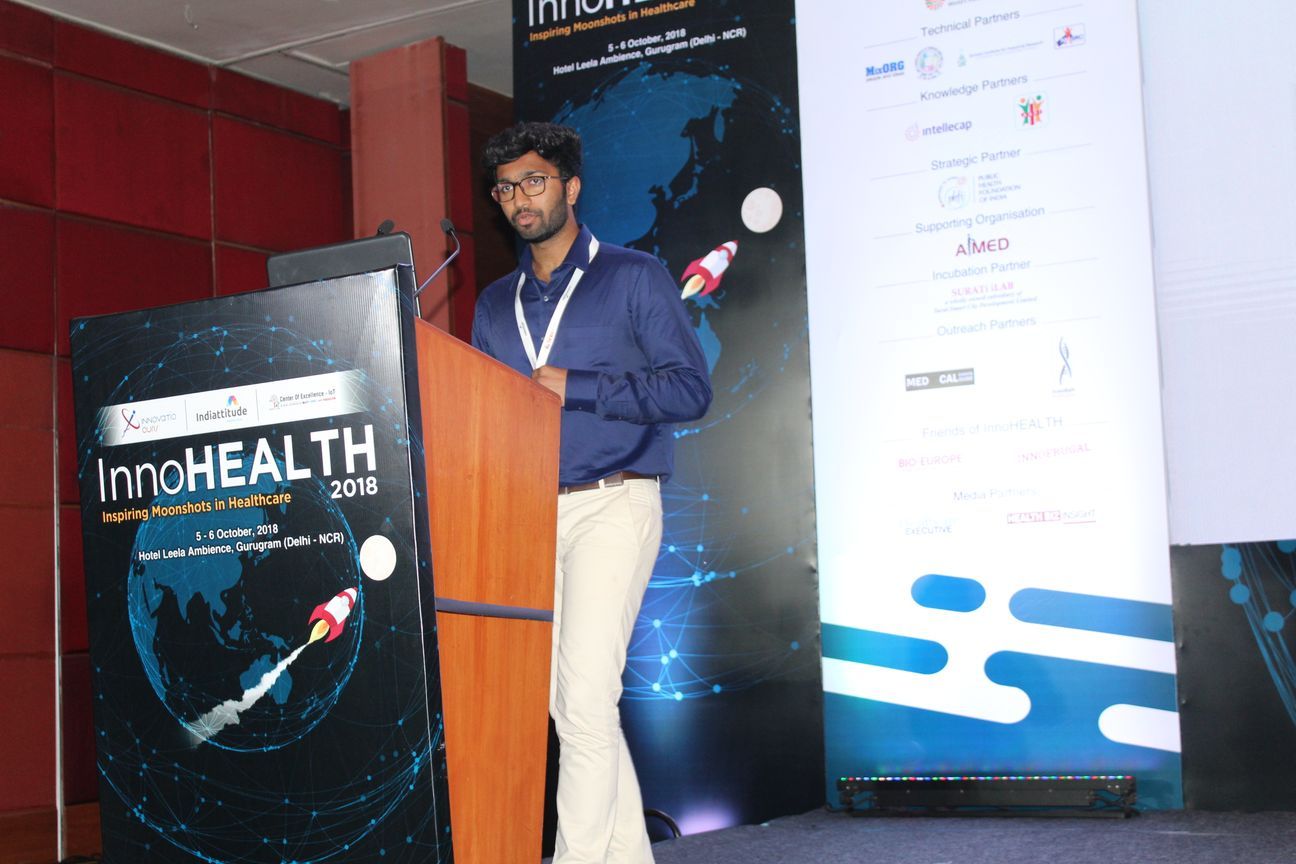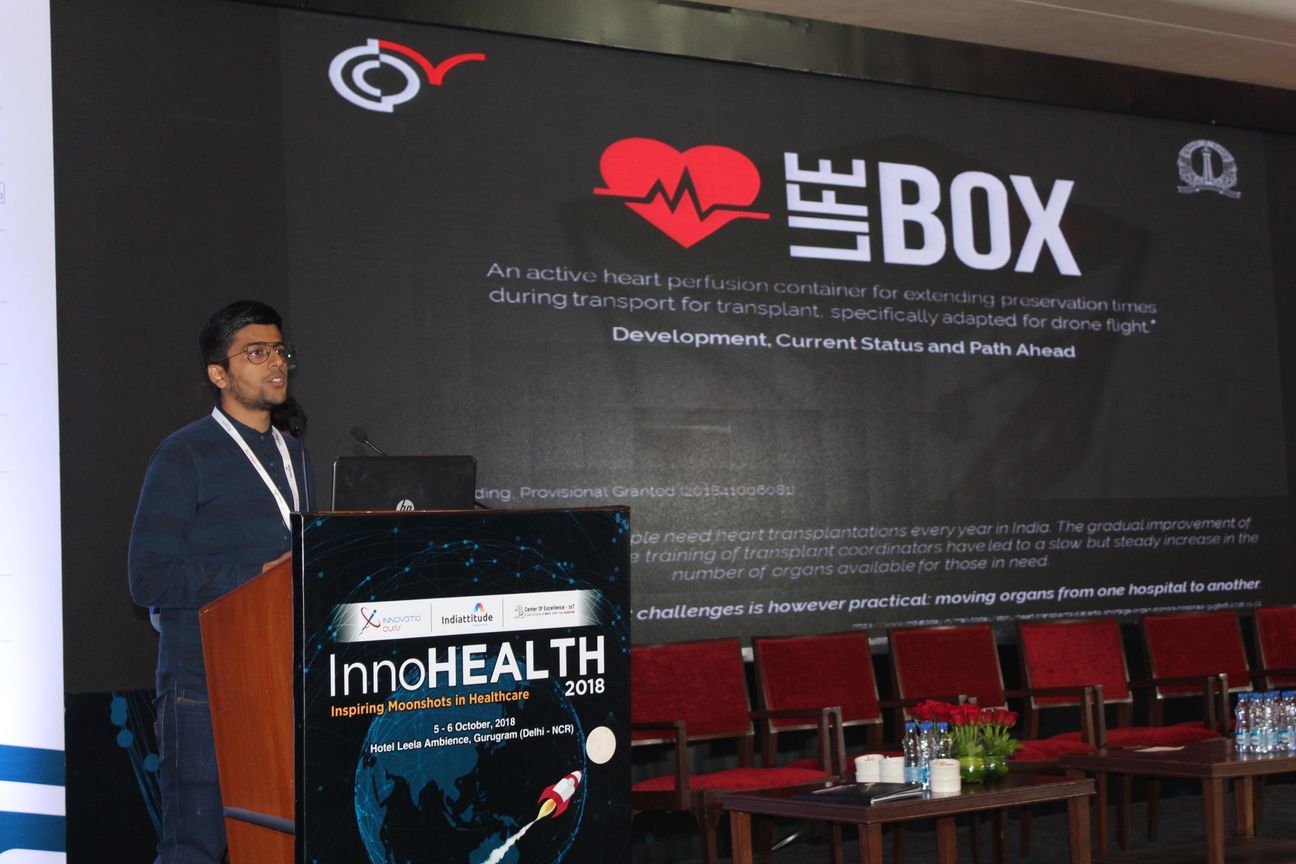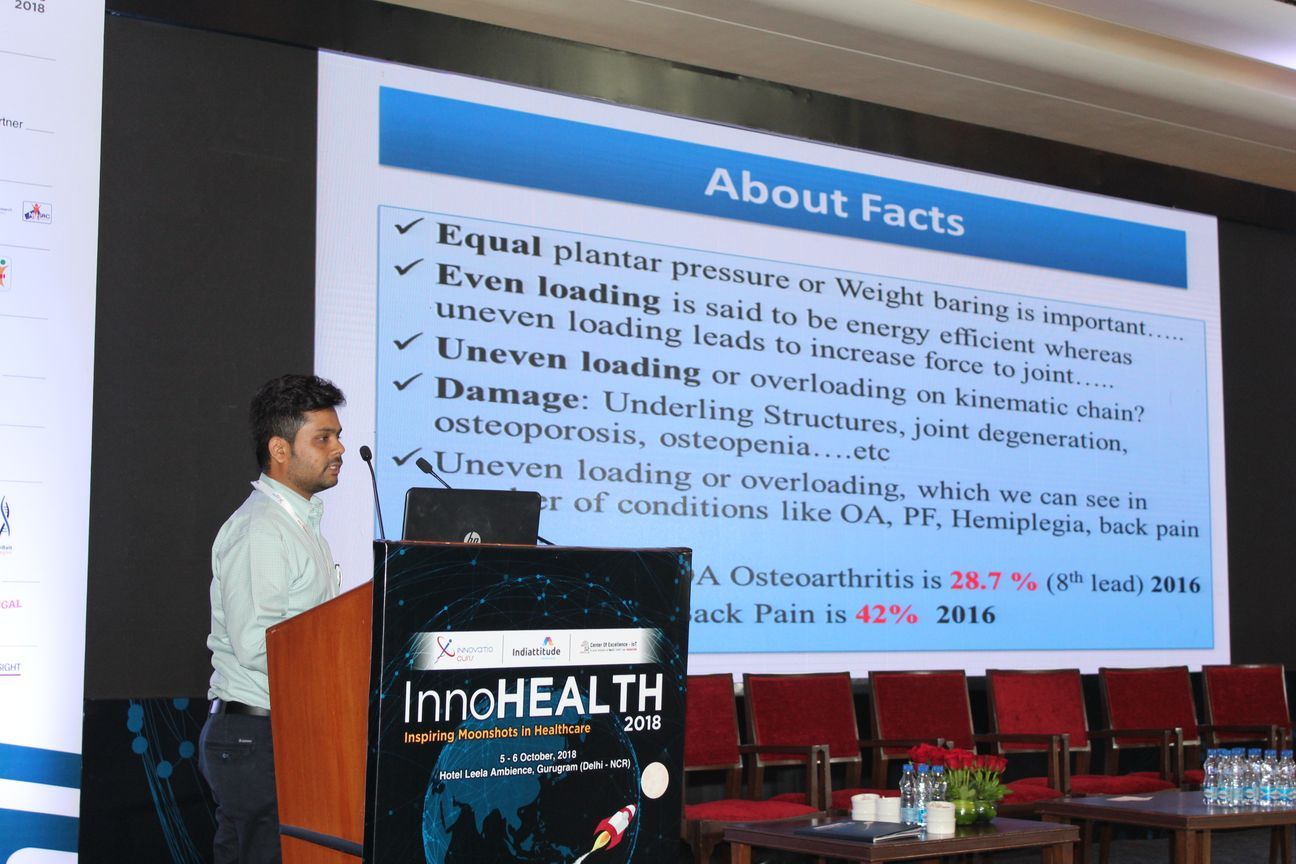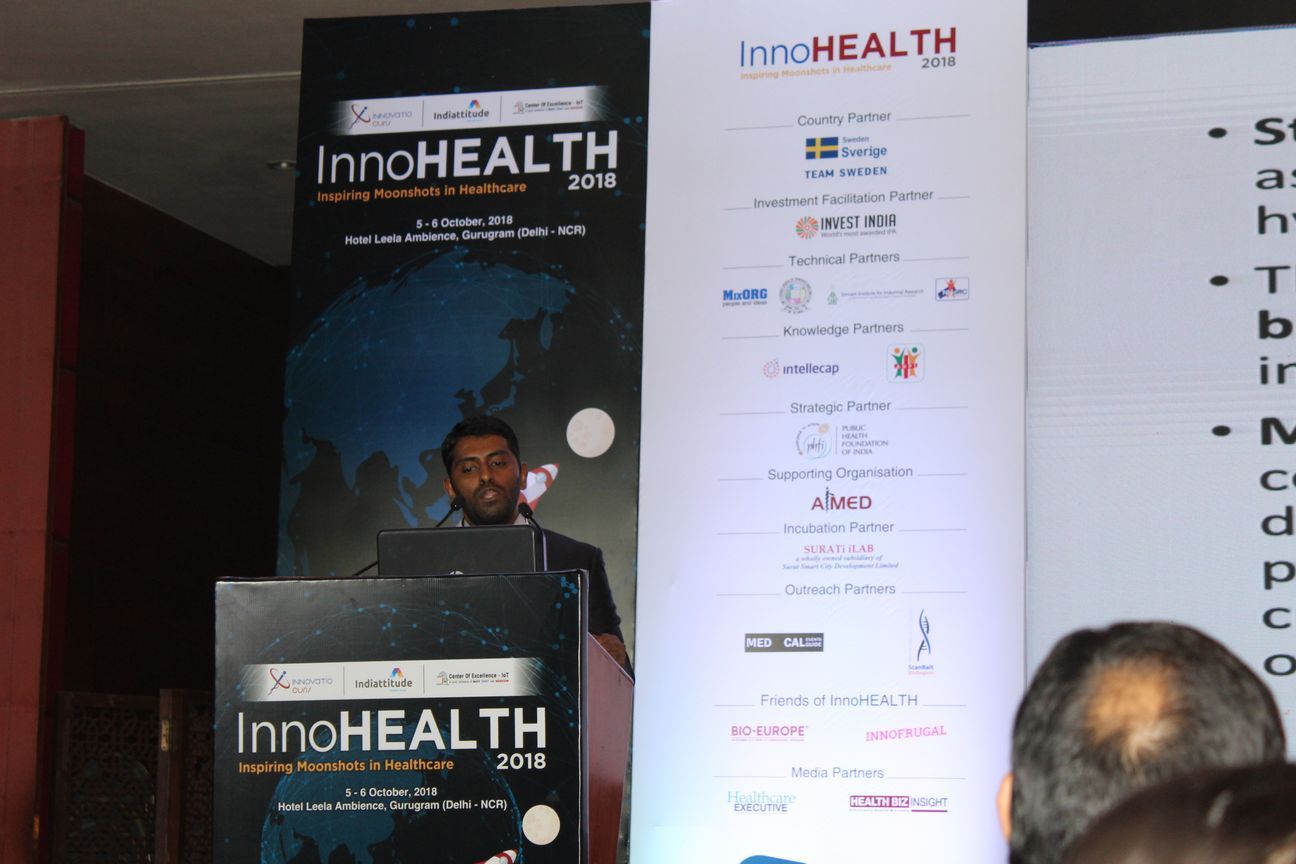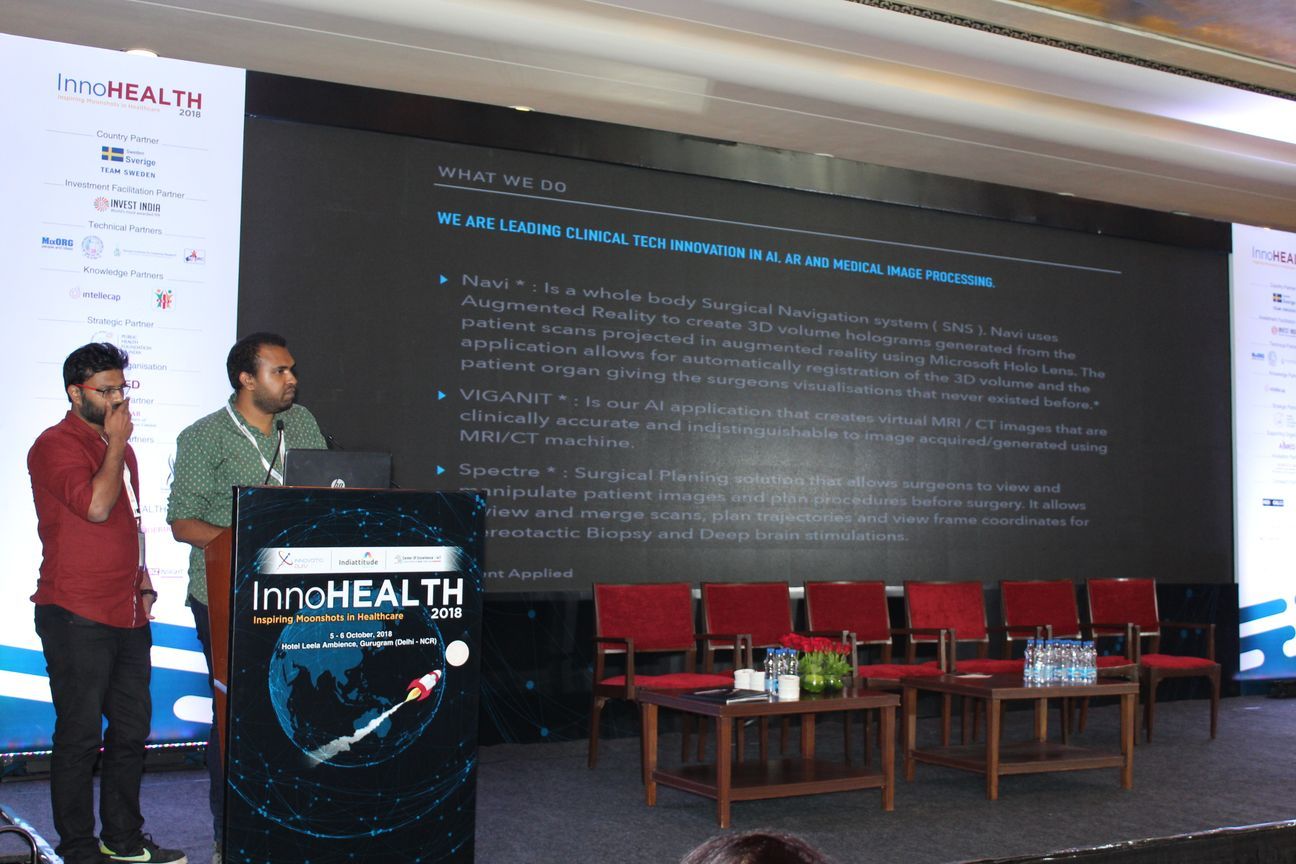 Jury for Young Innovators Award:
Prof S Venkataramanaiah, Associate Professor in Operations Management, (Fulbright Scholar – USA), Indian Institute of Management Lucknow, Noida Campus, India
Dr. Shirshendu Mukherjee, Mission Director Programme Management Unit (PMU), Jointly Supported by DBT-BIRAC-BMGF-Wellcome Trust, India
Biten Kathrani, Director – R&D and NBD, Boston Scientific, Asia – Middle East & Africa, India
Saurabh Gupta, Assistant Professor, Biomedical Engineering, National Institute of Technology, Raipur, India
S B Sinha, Advisor, Healthcare Technologies, National Health Systems Resource Centre, India
Dr. Usha Dixit, Scientist 'E', National Science and technology-Entrepreneurship Development Board (NSTEDB), Department of Science & Technology (DST), Government of India
Dr. Bijender Singh, Head Deptt. of Hospital Administration, Pt. B D S PGIMS, Rohtak, India
Dr. Mohit Gambhir, Innovation Director, MHRD Innovation Cell, Government of India
Saumya Gaur, Healthcare Investment Lead, Unitus Venture, India
The first prize was bagged by the team which represented the excerpt of innovation in LIFEBOX by Deval Karia and Rohit S Nambiar. The second prize was bagged by Abhishek Venkataram and Sanidhya Rasiwasia for the innovation in surgical navigation system named NAVI. Dhananjay KVN who presented his innovation on voxel base analysis for pediatric brain mapping bagged the third prize. InnovatioCuris Pvt. Ltd sponsored the prize money worth 60,000 INR.