For ages, we are taught to practice yoga and meditation in India and people do that at many places and in many forms but three years ago at India's initiative, the United Nations recognized its significance and declared 21st June every year as the International Yoga Day.
In the first edition itself, the IYD had a roaring success worldwide and India created two world records. Since then, there is no going back in terms of celebrating the day with traditional gusto and ever vaulting spirits. Both President and Prime Minister led the nation on the day's observation. To recap, the event's increasing footprints, we decided to dedicate the current issue to IYD. And run a fleeting flashback of memories to revive afresh what happened in the previous three editions worldwide.
Also Read: Ayurveda: Mother of All Healings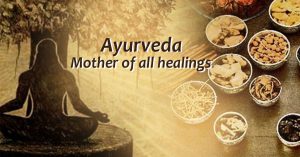 In the same spirit, we are running a few items dedicated to the imperiled environment. As this year India hosts the International Environment Day with the theme to combat ever plaguing menace of plastic that had adversely impacted human lives and virtually choked waterways in variant degrees at many places.
India's Environment, Forest and Climate Change Minister Dr. Harsh Vardhan, in an exclusive interview to InnoHEALTH Magazine, appealed to the people to give up single use of plastic and expressed confidence that a perceptible and measurable difference in the country will be brought about on plastic pollution and other environmental issues on the occasion of the World Environment Day 2018.
He is also the Science and Technology Minister. In March this year, Prime Minister Narendra Modi called for a "Fit India" movement, focusing on the benefits of yoga, in 'Mann Ki Baat'. Mr. Rajyavardhan Rathore, the newly appointed Minister for Information and Broadcasting, seems to have taken a cue from the PM to take the initiative forward. He recently tweeted a video of himself doing push-ups with the hashtag #HumFitTohIndiaFit. Since then, the fitness campaign zoomed into a debate and many people accepted the challenge and started posting their videos.
International awards winner filmmaker Janet Tobia who has won laurels for her documentary "Unseen Enemy" flags major concerns over lurking threats on the environment. She was interviewed by our magazine to highlight her views on the Environment Day. The Emmy award winner said that her movie Unseen Enemy examines why in the 21st century. We are experiencing a rash of diseases that were once only outbreaks but have now become full-blown epidemics. She is precisely right on her perceptions and the fresh outbreak of Ebola in Congo vindicates her concerns.
Amid growing number of violent incidents against young children, we interacted with UNICEF's India In-charge. Fresh from her experience in managing emergency situations, Dr. Yasmin Ali Haque handles the tsunami of problems during her current assignment. She has disclosed that the Indian government in collaboration with UNICEF is developing a comprehensive plan on digital safety for children. Digital literacy is key to ensuring that all boys and all girls stay informed, engaged and safe online. There is a need to galvanize 'zero tolerance' towards violence against children.
In the current issue, we are also carrying a number of other articles like forthcoming plans to jail those found guilty of poaching medical data of patients; medical commission bill facing rough weather; monkeys spa in Japan; how to breathe; IC meeting highlighting the era of disruptions; latest trends in healthcare and many more interesting stories of the health sector.