Innovation has become a buzzword for every sector and similarly, the next buzz would be Hackathon, many without knowing the meaning of these words tend to use it to show their updated knowledge. My perception regarding health sector is to use innovation for reducing healthcare delivery cost keeping quality and benefit at the last mile and bottom of Pyramid. It is to provide the solution to the pain of patients and providers to streamline many processes. The use of technology to achieve this aim and to foster innovation is needed. AI, the blockchain, cyber security – technology terms – are in vogue to be spoken by many without understanding them.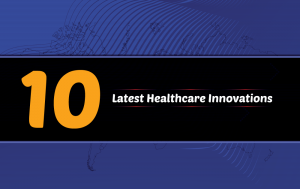 The bringing out of Innovation does not need qualification, experience but idea and passion to do it. There are many success stories of such innovations where young school students have brought out miraculous innovations. These innovators need only hand-holding, mentorship and resources. The innovator need not be an entrepreneur as they exit many times for want of capital to scale-up.
The ecosystem created is best at present for innovators due to many initiatives placed by the Government. There is a need to put all the information in one booklet because the number of schemes from different ministries is available and many of these are not known to people in the arena of innovation. We have evolved in the last four years to greater heights because of constant endeavor from the government as well as our partners.
The idea of creating this magazine is sharing of experience of each other and providing a platform to publicize good work of innovators to the global community of 38,000 people with whom this electronic and print magazine is shared. We have published stories of grassroots innovators, InnoHEALTH executive editor Mr. Sachin Gaur traveled to Nagaland for two-weeks to find innovators in the interiors. This is a very interesting time for innovators who are ready to take the risk can only succeed.
I would like to urge all innovators to use knowledge platform created by us to disseminate and share information through international InnoHEALTH conference which also has young innovators' award, B2B meetings, meet-ups, master classes, InnoHEALTH magazine, innovators' club, webinars, training, and workshops, and planned study tours in 2019. These activities are under Pvt. Ltd. company InnovatioCuris (IC) means innovation in curing a Latin word which also has an extended arm that is not-for-profit called IC Foundation of Healthcare and Excellence (ICFHE).
Our journey is just three years old but has grown because of support of our ecosystem, partners and advisors. We would like to have regular feedback to make it better and achieve our vision of "Healthcare delivery to all at optimum cost with quality". Let us join hands to make India a healthy nation-leading way for many countries, even developed ones looking for frugal and reverse innovations from India.