MediaTek Inc. recently unveiled MediaTek Sensio, a powerfully advanced health monitoring solution which makes it easy to track heart rate information, peripheral oxygen levels, blood pressure trends and more. It is industry's first 6-in-1 biosensor that turns smartphones into your personal health companion.
Also Read: Smartphone Addiction Creates Imbalance in Brain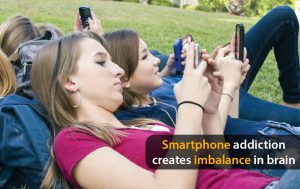 Sensio delivers six key health data points such as heart-rate, heart-rate variability, blood pressure trends, peripheral oxygen saturation, ECG, and photoplethysmography. The product is available as an embedded module in smartphones which makes it possible for consumers to quickly check and monitor their physical fitness.
The MediaTek Sensio MT6381 is a comprehensive software and module solution designed specifically to deliver valuable health data, consisting of optical, electrical and processing components. The customizable, compact solution means device manufacturers have the flexibility to embed the MediaTek Sensio module directly into all types of smartphones, versus using multiple sensors.
The module uses light emitting diodes (LEDs) in conjunction with a light-sensitive sensor to measure the absorption of red and infrared light by the user's fingertips. By touching a device's sensors and electrodes with your fingertips, MediaTek Sensio creates a closed loop between your heart and the biosensor to measure ECG and PPG waveforms.
The product is the first 6-in-1 total hardware and software solution, consisting of optical, electrical and processing components which deliver a package of smart health solutions that will help its users to be more informed about their fitness levels. MediaTek Sensio entered the market at the beginning of 2018.