Alas! A sparkling peg of Champagne eluded him for a while. So what? A bucket full of joy was waiting for 27-year-old second-year urology resident Dr Sij Hemal who works at Cleveland Clinic's Glickman Urological and Kidney Institute.
After attending a wedding in Delhi and travelling in the main cabin, Dr Hemal had just begun his Paris to New York segment in luxurious executive class, relaxing up his strained and jet-lagged body and waiting for a champagne glass while browsing on the TV screen for an absorbing movie. Next to him, by happen, the chance was a paediatrician Dr Susan Shepherd. He, too, was in a relaxed mood.
Also Read: 30 min of sunbath a week can make infants' vitamin-D sufficient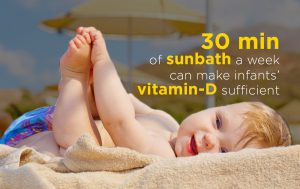 But then, suddenly the whole scene underwent a dramatic change. That's because a fellow passenger – 41-year-old Toyin Ogundipe, a banker in Nigeria – went into labour about midway into the flight. An emergency landing would require a two-hour diversion to a U.S. military base in the Azores Islands. "Her contractions were about 10 minutes apart. So the paediatrician (Dr Susan Shepherd) and he began to monitor her vital signs and keep her comfortable, Dr Hemal explained later. The doctors used instruments and supplies in the flight's scanty medical kit to routinely check her vital signs, including blood pressure, Oxygen rate and pulse.
Dr Shepherd is a US paediatrician working for Alliance for International Medical Action. Very soon, however, their activities heightened. Within the course of an hour, Toyin's contractions accelerated; they occurred seven, then five and finally two minutes apart. "That's when we knew we were after about 30 minutes of pushing, Toyin gave birth to a boy, whom she named Jake.
Dr Hemal safely removed the placenta, used a surgical clamp (and a shoestring) to tie off the umbilical cord, and then cut it off with a pair of scissors. Dr Shepherd assessed Jake's health, which appeared to be normal.
Soon, Dr Hemal began nursing on Jake's mother although his practice area is urology; he had delivered seven babies during medical school – although never on the floor of a jetliner.
A beaming Toyin recalls being rather composed throughout the delivery. Thanks to the calm manner of the two doctors and the professional treatment they provided: "I was relaxed because I knew I was in safe hands. They did everything a doctor or midwife would have done if I was in the labour room in the hospital."