Resource poor communities are unable to afford expensive, supply side solutions for deficiencies in healthcare. Lack of finances, medical manpower, drugs and technology renders poor communities vulnerable to diseases, many of which are either preventable or curable. Unmet needs of preventive care often turn a completely preventable disease into a condition requiring expensive secondary or tertiary care, which further burdens the alreadymeagre resources.
The solution may lie in improving the demand side of the healthcare. Modifying social health behaviour may be the least expensive method to reduce disease burden in a community. Save a Mother (SAM), a healthcare NGO, works on the demand side by embedding in the communities to carry prevention to the doorstep. SAM has developed an Effective Social Persuasion platform (SAM-ESP), a model forsocial behaviour change, which reduces disease burden. In the past 11 years, SAM has successfully replicated the solution in different locations in India.
Also Read: Keys to Immortality – Telomerase, Stem Cells & Gene Therapy
Established in 2008, SAM has focussed on five themes: maternal and infant mortality reduction, population stabilization, TB control and malnutrition. SAM has worked with vulnerable communities of 3 million people living in 1800 villages and one urban slum, located in 10 districts of 4 states of India. SAM has shown considerable success in all the programs at all locations. SAM is currently active in five districts.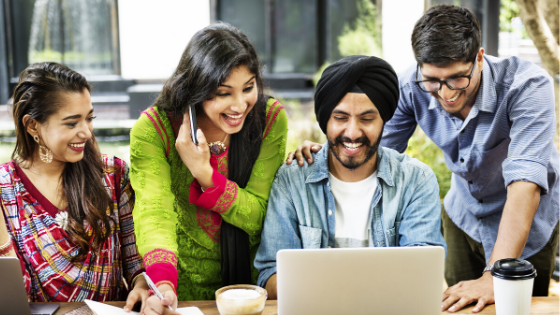 SAM selects the target population on the following criteria:
Targeting vulnerability: SAM works with the poor and vulnerable communities who lack education, income, assets, status and access to healthcare.
Targeting pregnant, infants and children: SAM follows all pregnant women, infants and children under 5 years in the community.
Targeting reproductive age: For population stabilisation, SAM targets reproductive age group women and married couples between ages 18 and 49 years and adolescent girls from 10 to 19 years.
Targeting disease: SAM targets the families and contacts all TB patients, malnourished children and high-risk pregnant women.
SAM-ESP Innovation: SAM has developed a cost-effective platform for changing health behaviour ofa community. Health activists, in partnership with local public and private healthcare stakeholders, convert awareness to actionable knowledge. SAM has successfully used its Effective Social Persuasion Platform (SAM-ESP) in multiple locations. ESP relies on seven assumptions.
Also Read: Cancer Patients Get Meditation Session at HCG with Dozee
Behaviour modification is the least expensive way to reduce disease burden.
Health is an individual and community responsibility; ownership of this responsibility empowers a community to demand healthcare rights. A campaign to push health information may improve awareness but is not sufficient by itself. Awareness is just one of many steps to change behaviour. Other essential steps include: a sustained, intensive, repetitive campaign without a predefined end time-point, encouraging peer to peer nudge and a methodical transfer of ownership to the community leaders.
Messages scripted by the community encourages their ownership. Trained volunteer activists can lead and sustain the ESP without external help.
Also Read: Digital Diabetes Management Market
An established SAM-ESP platform can be used to address multiplehealth problems. SAM-ESP is not yetanother awareness building program. Awareness is often assumed to be equal to behaviour change. In practice, it is not true. Communication programs and prevalent awareness programs merely touch the surface without translating into significant behaviour change. SAM-ESP is a multi-step process, where awareness in just one of many steps for a sustainable behaviour change.
SAM promotes community ownership of both health and healthcare. SAM believes, that health is an individual and community responsibility and getting healthcare, as a right, has to be learned. SAM-ESP is a peoples' program, which ensures that the health system is responsive and accountable.
Also Read: Snakebite: A Public Health Problem
SAM trains volunteer health activists who lead the program and develops a cadre of social entrepreneurs, who sell contraceptives, sanitary pads and nutritional products. SAM field workers are from the community where they live and work. They are available 24/7 and take health to the doorstep of the recipients. The program sets no predetermined end date; repetitive training continues till SAM meets the objectives.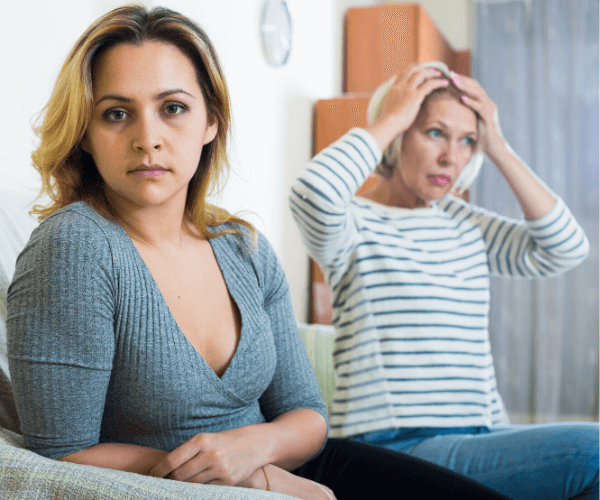 The following steps describe its execution:
Organize, create structure and build leadership capacity: SAM has well-trained field staff and managers;the voluntary directors of the organization are professionals from healthcare and management. Each district has a manager, trainers, and supervisors who are selected from the local population. They receive intensive training not only in health issues but also in motivational techniques, training methods and leadership.
Develop messages: SAM believes that a good message should be simple without technical jargon, short with less than five points, easy to understand without explanation and emotionally connected with a local need. For better retention, a message could be in the form of a story, song or a slogan. Some messages should be created by the community to feel ownership.
Also Read: Health and Wellness Coach Platform for Industrial Workers
Train health activists: Master trainers train volunteer health activists to be responsible for village health issues. Training is repetitive and intense.
Teach people: SAM organizes the village into a healthcare community. Field supervisors motivate and mobilize villagers and discuss each topic of healthcare with a specific training module. SAM uses local community resources to create training material and health leaders script their own songs and slogans. Activists meet villagers repeatedly to discuss best practices. Repetitive training of health activists and villagers is essential.
Cooperation with public and private health systems: SAM establishes linkage with the local private and public health system. Utilizing all available public health resources is an essential component of the program. Public health workers are invited to all meetings. This linkage creates awareness, which improves demand of healthcare and encourages accountability.
Also Read: Cybercrime and Threats in 2019
Evaluation and improvement: Programs are monitored by community involvement and by participatory research action. Results lead tocourse correction.
Replicate: Solutions are validated and replicated in other locations.
Measuring impact: Each program starts with a baseline and finishes with an end-line evaluation. SAM defines objectives, activities, outputs and outcomes before the start of the program. They measure monthly progress against all these parameters.
Process of measuring impact is a four-step process:
Data Collection at community level: The field workers collect data during house visits and community meetings. They upload it on a smartphone.
Data review at block level: Field officers collate and review data every month at a block level. They validate it through client interaction.
Data validation at district level: SAM validates data through a monitor and evaluation protocol which includes field visits, focus groups and comparison with public health data. SAM compares outcomes and impact with similar programs run by the government and other private organisations.
External agency evaluation: Periodically, SAM engages external agencies to evaluate its work. The funding partners also send external evaluators to check the progress and impact.
Direct impact: Since inception, SAM has trained 37,000 volunteer health activists who live in the villages and are available to the community. SAM has directly impacted over 1,150,000 million people through maternal, child health, population stabilisation and TB control programs.
Also Read: Tiny Robot Caterpillar Deliver Drugs
Through maternal, child health and population stabilization programs, SAM has directly impacted: 530,000 women and over approximately 100,000 infants. SAM follows all (100%) pregnant women in the villages and has reduced maternal mortality by 90% and infant mortality by 60%. In some places, SAM has done even better. In the past 6 years, in 167 villages of Gadag, Karnataka; maternal mortality rate has decreased to 15.8 from 364 and the Infant mortality rate has decreased to 5 from 46.
Through population stabilizations program, the marriage of girls under 18 years of age has decreased to almost zero. Contraceptive use has increased from 28% to 62% and supplychain management has reduced the unmet need for contraception from 10.8 % to 2% been running in 700 villages. 287,042 people have participated in 14,552 community meetings. 13,973 people have had sputum tested. Sputum was positive for TB in 1329 people and 14 had multiple drug resistant TB. All received supervised treatment. SAM has directly helped with education and surveillance of 130,000 contacts of TB patients and helped another 317,000 community members with awareness program. TB detection rate has improved 3.7 times.
Also Read: National Ageing Center Coming in New Delhi
Indirect impact: SAM estimates that approximately 0.9 to 1 million people, who did not actively participate in its programs, became aware of the benefits from those who attended our programs.
Women feel empowered, which has opened their minds to many choices in life. They express their opinions freely. Men and elderly women, who were suspicious and objected to their women attending public meetings, have mellowed their resistance and have even become enablers. Girls attend school more regularly and the number of girls attending college has increased. Adolescents participation has increased. Public health system and their workers are more responsive to public demand.Local elected politicians are responsive.
Also Read: Religious People Live Four Years Longer Than Atheists
Discussion: Multiple theories have attempted to explain the health behaviour of individuals. The most popular is the Health Belief Model (HBM), which was developed about 40 years back. It postulates that people make healthcare decisions based on perceived susceptibility to disease and consequences. The response is tempered by perceived benefits of action and with a belief that benefits outweigh risks. While this theory, like other theories, builds a plausible reference point to explain behaviour, it gives no guidance for modification of individual behaviour.
Theory of Planned Behaviour suggests that a person should be empowered with ability (self-efficacy) to change behaviour. The person should believe that the behaviour will improve his health and is socially approved. It has also been recommended that principles of marketing could be applied to a social cause, where the product to be sold is behaviour change.
Also Read: A trip to Copenhagen for Bio-Europe 2018
SAM model comes close to a hybrid variety of HBM, building self-efficacy and social marketing. SAM tries todevelop social efficacy through the agency of health activists by using techniques similar to social marketing. SAM Effective Social Persuasion is a people's platform, which needs further elucidation and expansion. SAM is looking to use entertainment education or gamification for behaviour modification and use of technology in early detection of noncommunicable diseases. SAM seeks collaboration with others for mutual learning, sharing resources and scaling-up the program in vulnerable population.
About the author
Dr. Shiban Ganju is the Chairman of Atrimed Pharmaceuticals and Founder of Save A Mother Foundation, USA. He has dedicated his life to healthcare. Dr. Ganju graduated from AIIMS New Delhi and received advanced training in Internal Medicine and Gastroenterology both in India and USA. He is a consultant specializing in gastroenterology, liver disease and nutrition in hospitals in the greater Chicago area. His commitment to and understanding of how to drive improvements in health outcomes has benefitted big strata of society.