The population curve is swinging upwards and it highlights the urgency for easy and affordable healthcare for all. Age and disease demographics are changing rapidly with an increasing number of senior citizens and the rise in chronic disease incidence rates. When everything from a new car to table tennis balls to designer dresses is available online, why shouldn't healthcare? A rhetorical question, but one that if answered, would obviously show us that the digital healthcare needs to be prioritized for us to push the growth of the medical industry as well as the quality of health and healthcare of our nation as a whole. The telemedicine boom has already taken off with remote monitors, wearable devices and data processors to augment the conventionally practisced basic medicine. These data processors allow a variety of different applications from the data collected to be efficiently examined, such as patient medical records, surveys, statistics, and complaint registers, etc. This may tangentially cause the discovery of more efficient methods of accurate diagnosis and improve the planning and allocation of medical resources for the patient and change our definition of primary care. Setting up appointments and accessing patient records no longer has to be a hassle.
What is Digital Health?
Put simply, the digitalization of healthcare means the integration of technology and robotics into the healthcare field. This is a platform for industrial growth as well as a revolution in the way we treat healthcare.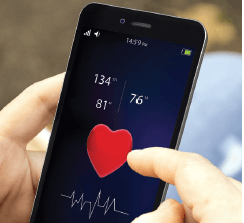 Tracking Health
Patient-friendly diagnostic and tracking devices allow patients to monitor their health parameters, like blood sugar levels, blood pressure, etc., much more efficiently. This enables them to be more in charge of their own well-being. This is not to say that technology is a replacement of the doctor, but rather an assistant for better medical decisions. The balance between doctor and patient can be less one-sided with the assistance of even their simplistic smartphone. Doctors will no longer have to utilize the Occam's razor fallacy when diagnosing a patient, which says that if a patient has certain symptoms, the simplest condition fulfilling the symptoms must be the explanation. This has led to many misdiagnoses but with the help of effective and accurate digital analysis of the patient, the diagnosis can be done accurately. As improvements have been made in the field of diagnostic technology, these misdiagnoses have reduced by a large number, which clearly highlights the benefit of a system which can seamlessly integrate previous patient records with current monitored symptoms to assist the doctors in accurately analyzing and diagnosing a condition making it precise and personalized to improve therapy and also and patient adherence.
Technology
There are a plethora of interesting technological advancements that have been made in modern day medicine which can intrigue even the most skeptical person. As a by-product of these advances, point of care devices has been created for patients. Wearable skin sensors to analyze the electrolytes and biofluids that detect diabetes and cystic fibrosis, biosensors for diabetic patients which show their blood sugar straight onto their smartphone screen, relieving them of the pain of having to prick their fingers, conductive gels and patches which look like fashion accessories but are actually sophisticated technology, are just a few devices which have been created as advances, have been made to facilitate ease of healthcare. Mechanoacoustic skin sensors are being applied to quantitatively measure the rehabilitation in patients recovering from a stroke. Pacemakers were always important in cardiology, but their digitalization and remote monitoring have led them to last longer and respond more acutely to the patient's needs. There are also implants that can electrically stimulate cardiac or brain tissues to treat conditions like irregular heartbeat, motor disorders, and cognitive impairments. The advantages for wearable devices are many, to monitor heart rates and training zones, analyzing exact calorie intake every day to better plan meals and snacks and tracking sleep. The aforementioned skin sensors that analyze biofluids are showing promising results in assessing stress levels as well. The ability to conduct microsurgery is also something requiring sophisticated hardware technologies and new imaging tools, but the outcome of the surgeries is far more accurate than anything that can be done by human hand.
Collaborative Decision Making
Collaborations between experts in computers, behavioral sciences, epidemiology medicine, engineering, and clinical research are necessary to make advances in the field. Other than devices, there are also various applicative cloud-based or internet technologies, which, and genome focused R&D, as well as alternative medical consultation making the benefits clear to the entire healthcare industry. Digital healthcare facilities can allow the growth of specialized knowledge among the medical community through advanced networks, technology-enabled peer-to-peer reviews, and emergency medical consultations during an emergency due to epidemics with mobile device laboratory capabilities and digital clinical trials.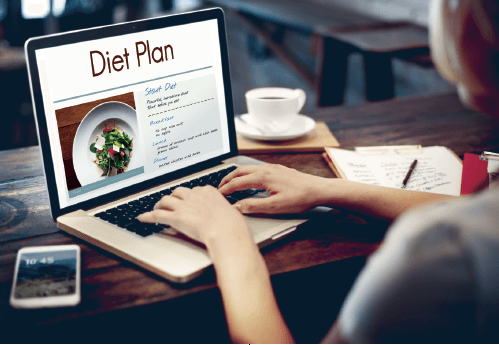 Mobile Health
Mobile health is a significant part of the digital revolution and the apps can educate individuals and help them manage chronic diseases. Often when the information spreading via doctor-patient meetings falls short, the use of these mobile apps can allow the patients to interact directly with the doctors without any urgent scheduling required. This is not only cost efficient but convenient to the doctor as well as the patient. Mobile health also assists in disease surveillance, keeping track of outbreaks, and aids in supporting treatment.
Digital Medicine
But when it comes to the actual research happening, there are many fields in which creative growth is occurring, such as the research for targeted deliverance systems which can also reach the difficult to access internal organs and can even cross the blood brain barrier! There is research being done for automated healthcare for those patients who suffer from cognition and memory problems for long-term care. This field of research is being highly noticed with every new company start-up, and even the old pharmaceutical giants are noticing the developments in digital medicine.
The internet is the biggest platform to bring awareness to digitalization in the field of medicine. There are many popular websites on which there is a large penetration of awareness, such as LinkedIn, Facebook, Twitter, and even YouTube with LinkedIn leading in presence of the key players, maybe not so much inactivity and utility. Everyone from individuals to big companies is pro-digital health, as it is more efficient, cost friendly, and provides benefits for everyone. North America is the leader in digital progress and is dominating the market because of the large number of players and increasing partnership between them. Government schemes, as well as quick improvements in the IT scene, allow large growth of this industry. As with any industry, it will eventually spread globally, uniting the world under a digital health banner.
Growth
As a model, however, this industry has not taken off to imaginable heights and there is a large scope for growth. Even though there is potential, the issue arises when there is no integration of the private and government sectors. This, however, is also due to high capital expenditure to develop the infrastructure in moderate economies and therefore cloud-based systems can be a possible solution. As more and more people use smartphones, the increase in demand for mobile apps provides an ample room for the digital technology bomb to light its fuse. When it is easy to bring about awareness, the actions taken due to that awareness will lead to a positive outcome. The rural populations access to healthcare services increases and offer them a large scope of point of care diagnostics, teleconsultation, and e-prescription facilities. This expansion in rural areas can lead to the increased pace of urbanization and therefore increase progress in any third world country. As the integration of these technologies happens with the standard healthcare system, the efficiency will increase, and this can help control the lack of healthcare in the ever-growing population, and make healthcare cheaper and more easily available. Eventually, given the right conditions, perhaps healthcare will be seen as a basic human right due to the strides in technology.
After understanding these benefits, it is irrefutable that digital healthcare can help bridge the gap between resource management and human labor in the medical field and is, therefore, a major key to our future. The world needs digital health, for a better and healthier tomorrow. There is a large scope for global market growth as well as India, and we must take initiative to ensure that the digital healthcare revolution becomes practicable. Accelerating the advancement of digital medicine will soon make it a way of life and we will then just call it medicine, not just a part of it.
About the Author
Dr. Deepti Saini is a Ph.D. in Biochemistry from AIIMS. After a decade of academic research and another half-decade spent in corporate research, she has ventured into entrepreneurship under the banner of "Protein Design" based in Bengaluru.