Good health is the most precious thing anyone can have," says Dr TedrosAdhanom Ghebreyesus, WHO Director-General. "When people are healthy, they can learn, work, and support themselves and their families. When they are sick, nothing else matters. Families and communities fall behind. That's why WHO is so committed to ensuring good health for all."
World Health Day
April 7th marks the birth anniversary of the World Health Organisation (WHO) and along with drives worldwide attention by spreading the message of the importance of global health each year.
Ranging from imperative issues such as food safety, diabetes, depressions, etc., this year the World Health Day embarks the mission of people-centered care irrespective of their financial hardships. The 2019 theme envisions the Universal Health Coverage (UHC), i.e., health for all. There are millions of people who have no access at all to healthcare. Majority of the populations are forced to choose between healthcare and other daily needs such as food, clothing, and shelter. In India, a lot of efforts need to be put in to ensure adequate medicines, affordable health policies, and financing strategies to enable everyone to get access to equal healthcare. "Universal" in UHC means "for all", without discrimination, leaving no one behind, i.e. providing healthcare facilities which are
• Accessible
• Affordable
• Available
• Appropriate
• Adequate
Addressing the Financial Crisis
"Universal health coverage is also about ensuring access to essential quality care and financial protection," says Dr. Mahjour. It aids in enhancing people's health at large and increasing their life expectancy. Under this, many countries are protected from epidemics and the risk of hunger. This paves a way for new jobs, enhanced economic growth, and gender equality.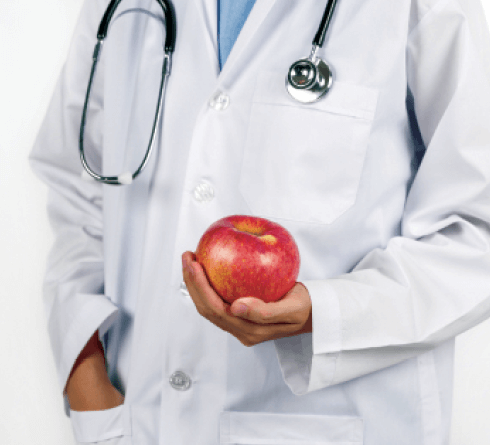 To make the phenomenon of Universal health coverage achievable globally, there should be concrete roadmaps which highlight the gaps and obstacles patients face in accessing proper healthcare. This can be done only when there are identified challenges, key actions and sustainable goals to be taken care of.
• There must be a holistic range of health and related services
• Quality care is a must
• There must be an end to discrimination and stigma
• The healthcare products and services should be affordable
• Sustainable investment in health is another prerequisite
Where India Stands – The New "Health-Y" Politics
The much-awaited general election will be held in India in April 2019 when the Indian voters will go to the polls. It is anticipated that whichever government comes into play will surely set a course for newer and better health policy.
Recent researches reveal an alarmingly rapid epidemiological transition. The occurrence of diseases such as cardiovascular diseases, diabetes, and cancer are rapidly on a rise. For instance, since 1990, the number of Indians with diabetes has increased from 26 million to approximately 65 million to date. The incidence of all cancers has increased by 28% between 1990 and 2016, with new cases of cancer emerging each year. India not only seems terribly engulfed in the swirling epidemic of non-communicable diseases, but it is also in the grip of a mental health emergency. The rate of global suicide deaths is speculated to be 1.1 times higher among women and 1.4 times higher among men than global averages in 2016.
It would be unfair if we highlight only the negative side of the picture. After many years of neglect, the Government of India has finally recognized and considered the perils of public discontent relating to health. Prime Minister Narendra Modi has initiated a new programme called Ayushman Bharat, which along with focusing on preventive health, emphasizes affordable health.
Ayushman Bharat majorly comprises two new flagship programmes. First, the creation of 1.5 lakh health and wellness centers across the whole country. These centers will primarily be responsible for providing primary healthcare facilities to provide health coverage for all. The second includes the National Health Protection Mission (NHPM)—a system of health insurance that intends to cover 500 million people. It covers secondary and tertiary care for the poorest and most vulnerable strata of society. These twin programmes together must help India improve access to quality health services and reduce out-of-pocket health expenditures.
Modi is the first Indian Prime Minister who has grasped the importance of health for Indian citizens and has prioritized universal health coverage as part of his political platform. "Modicare" as it is sometimes addressed to, can become a decisive issue in the upcoming general elections.
Way Forward for a Healthy Nation
Does Universal health Coverage still seem a distant goal in India!
The scant funding from the Central and state governments seems the root cause and the major hindrance in achieving UHC. The Central Government has recently announced a massive expansion of healthcare facilities.
Through its ambitious National Health Protection Scheme (NHPS), the Government of India provides a framework for universal health coverage in which it prioritizes healthcare delivery and its easy access. By reducing out-of-pocket payments, expanding service coverage, improving quality of services, and ultimately advancing UHC, countries and in particular, India with schemes like NHPS in place can transform the health of their people and bring drastic changes in society. As stated by WHO Director-General: "No one should have to choose between death and financial hardship. No one should have to choose between buying medicine and buying food." UHC indeed is a way to go ahead.
About the author
Dr. Jasmeet Kaur is a Doctorate in Immunology and whenever she gets free time from the full-time job she loves to read and write about imperative issues in healthcare.