The Economic Times Hospital Strategic Management Summit delivering innovative and world-class hospital planning
Mumbai – India's Healthcare sector stands at a crucial inflection point and poised for take-off. A burgeoning population, a booming economy, rapid urbanization and a growing awareness and appetite for pursuing healthcare; these are the ingredients going into the formula that has spurred the growth of the Healthcare industry. However, every rose has its thorn. Indian healthcare expenditure is still amongst the lowest globally and a significant challenge exists in terms of accessibility of healthcare service and quality of patient care, what with a majority of healthcare focused in India's urban areas.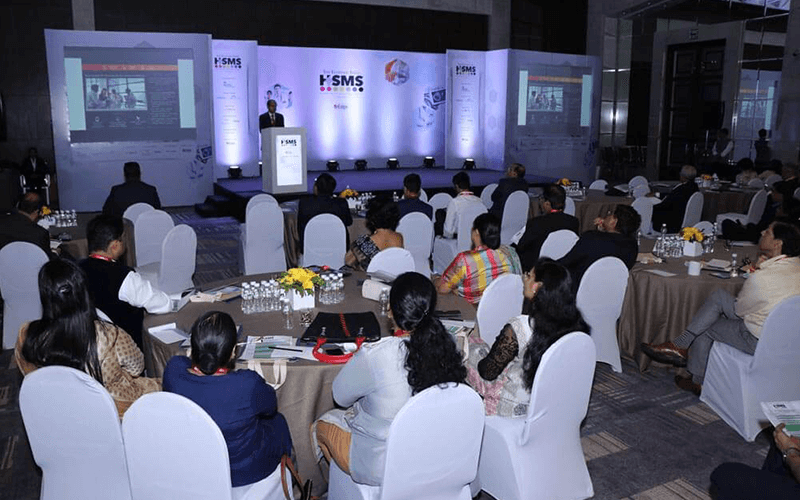 In an effort to give a fillip to the ecosystem, the second edition of The Economic Times Hospital Strategic Management Summit 2019 held at The Hyatt Regency brought together government officials, healthcare industry leaders, analysts & service providers under one roof to focus on delivering innovative and world-class hospital planning. While healthcare systems and hospitals are faced with increasing pressure to find operating efficiencies in a time where traditional cost-cutting methodologies are producing diminishing returns, it is imperative to create a sustainable healthcare funding mechanism.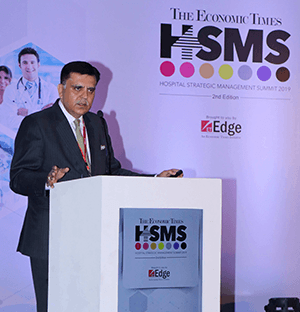 The conference convened with a noteworthy Keynote Address on Patient-centric healthcare system and profitability by Rajit Mehta, CEO and MD, Max Healthcare, who stated that, "To give the best care to a patient, a hospital's DNA needs to be right, and all the DNA needs to come together i.e. doctors, nurses, and administration. Unless you don't get your DNA right, you can't give the best to the patient".
In a panel discussion focusing on Ensuring Profitability Through Optimum Patient Care, Dr. K. Ravindranath, Founder & Chairman, Global Hospitals opined that "Our doctors, staff and everybody needs to be educated in such a way that they become involved partners in patient care. From the beginning, our organization has always focused on delivering patient-centric doctor driven care".
Dr. Tarang Gianchandani, CEO, Sir HN Reliance Foundation Hospital added, "Clinical outcomes are the key and it's the future, so not only will it improve patient satisfaction, but it will also help the hospital to ensure that costs are taken care of. We always say; what we don't measure, you can't improve. In the same way, if you don't measure your clinical outcomes how will you improve, and if you don't improve your clinical outcomes, what satisfaction will you give to the patient?".
Dr. B.K Rao, Chairman, National Accreditation Board for Hospitals and Healthcare Providers (NABH) made a succinct point when he explained, "Accreditation is a holistic kind of thing, it's a process, it's not an event and if you really look at what we are talking about, we are talking of quality and safety of the patient and we agree whatever you may do in the hospital or in the healthcare industry, quality and safety is an integral part of every activity".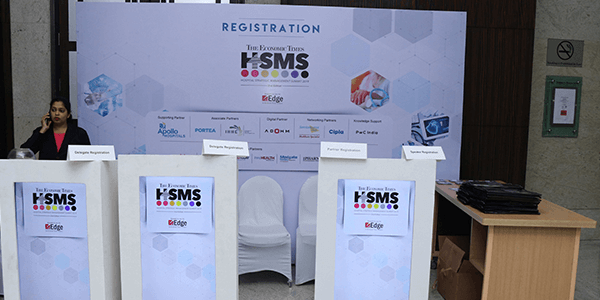 Addressing the topic of Futuristic Models in Home Health Care, Meena Ganesh, Co-Founder, MD & CEO, Portea Medical proclaimed, "The movement towards setting up of quality standards is a very important move that's happening in the whole hospital care space".
Ram Natesan, Group COO, SRM Institute of Medical Health Sciences & Research also aired his views, stating that, "Blockchain is going to impact the healthcare sector in a very big way, starting from patient data management, patient medical records, the insurance claim process management and publishing of research papers. Blockchain is going to impact healthcare in every stream of clinical excellence, because this is one technology which can not be erased or duplicated, and this will help long way for maintaining the patient data medical records".
About Times Strategic Solutions Limited
Times Strategic Solutions Ltd., functional under the brand name ET Edge, is an Economic Times initiative founded to empower multiple industries and segments by sharing critical business knowledge through strategic conferences and summits. Encompassing the Indian business vista, ET Edge strives to bring together visionaries and key leaders on its knowledge platforms to create social and business ecology conducive to the positive changes required by the industry. The main aim of this initiative is to channel global business intelligence through summits and conferences in overarching lectures, hands-on workshops, panels, roundtables, and case studies.