Addressing unmet needs in India's health system through innovative interventions in healthcare education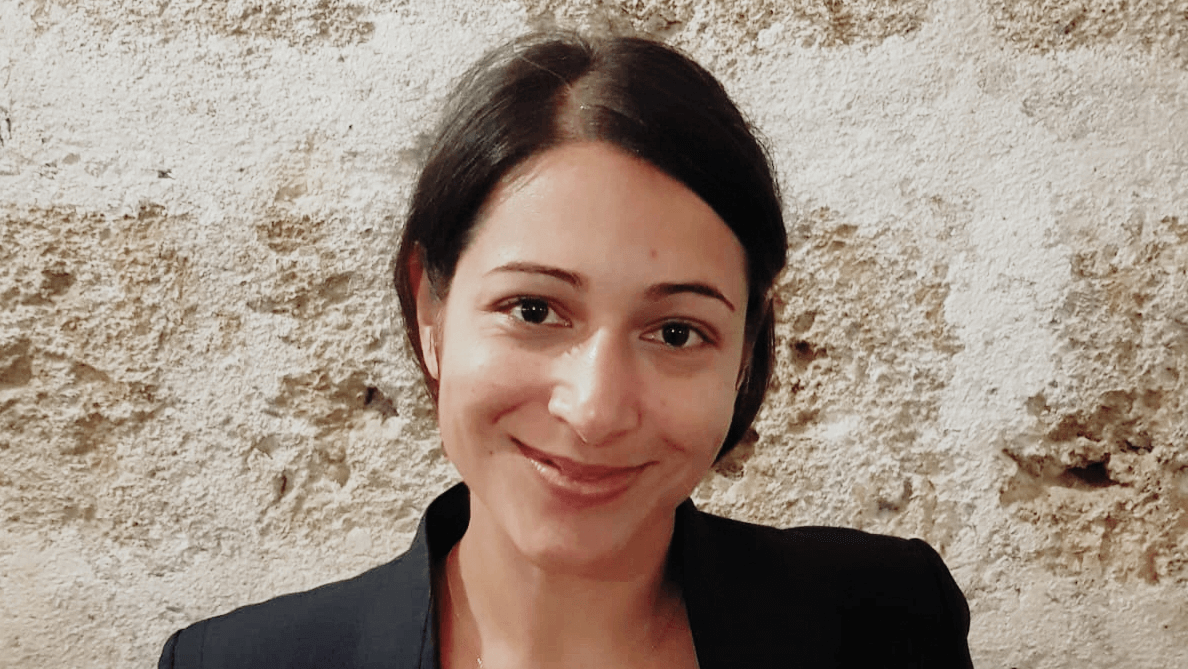 Tanya Spisbah, Director with Australia India Institute, Delhi is a renowned and influential expert on Australia-India relations, particularly with respect to health and sustainable development. A career diplomat with the Australian Department of Foreign Affairs and Trade for more than a decade, Ms. Spisbah served from 2014-17 at the Australian High Commission in New Delhi, specializing in health and technology diplomacy for inclusive, sustainable growth. She notably led the health agenda resulting in the Australian and Indian Prime Ministers exchanging an MoU for Health and Medicine, paving the way for cooperation on digital health.
Upskilling Existing Medical Practitioners through Online Courses could Strengthen Our Health Systems – A Case Study in Anti-Microbial Resistance
Health innovations are necessary to alleviate the global burden of disease and the suffering and mortality that ensues. We generally think of innovations in health as advances in medtech, digital health and pharmaceutical discoveries. While in many areas, these kinds of technological advances have led to increasing enhancements in health outcomes, in some areas we have slipped backward through overuse of these medical interventions, threatening the gains in health from the Millennium Development Goals and negatively impacting the Sustainable Development Goals. Antimicrobial resistance is one such example. This article explores the notion of short-term online education as an innovative intervention to address unmet needs in the Indian health system as it affects antimicrobials.
Antimicrobial resistance (AMR) refers to the mutating ability of microbes – including bacteria, fungus and viruses – to adapt to pharmaceutical treatments and become resistant, reducing or eradicating the effectiveness of medicines as treatment of bacterial infection or disease. This means perceived advances in healthcare, such as treatment of tuberculosis, have faced setbacks as the bacteria causing tuberculosis becomes multi-drug resistant, leading to increased deaths. It is estimated that AMR will be the cause of 10 million deaths per year by 2050 – causing greater mortalitythan cancer.The issue is a global one and has led to the World Health Assembly adopting a Global Action Plan on AMR, requiring each member country to adopt National Action Plans.
The issue is a global one and has led to the World Health Assembly adopting a Global Action Plan on AMR, requiring each member country to adopt National Action Plans.
India has a complicated health environment – one of the highest burdens of infectious diseases, coupled with one of the lowest public expenditures on healthcare in the world. India is also the highest consumer of antibiotics, with the trend only increasing – in part due to the need to treat bacterial infections and to cover prescription, misuse and availability of antibiotics without prescription.
This health crisis requires a multipronged effort – a multidisciplinary approach by multiple actors in government, industry and educators. India's National Action Plan identifies that key challenges to AMR include inappropriate prescribing practices and misuse of antibiotics by humans. India is working to set in place stronger health systems and has invested in a stronger primary healthcare system with the implementation of the National Health Policy 2017 and the establishment of the Ayushman Bharat. These national policy responses will go a long way in establishing a framework for primary healthcare strengthening but are not able to provide for a holistic solution to gaps in the health system. While the Indian government is also working to reform the MBBS through amendments to the Medical Council of India legislation and changes to the curriculum, the results of these interventions will take years to work through the system and won't be able to make material impact today.
Short courses as a medical intervention for AMR Inevitably, interventions are required from a wide range of actors. While national and state governments and industry are often called upon for innovative responses, given that unnecessary prescriptions or misuse by patients is a major identified problem incontributing to AMR, a largely untapped resource is the role that educators can play in the upskilling of existing medical practitioners to respond to immediate weaknesses in the health system to address such global health challenges. While online education interventions may be potentially smaller in scale, it could have far greater direct and local impact in localities across India, particularly in smaller cities.
As an example, the Australian Institute of Medical Administration and Compliance (AIMAC) has developed courses to facilitate good prescribing and dispensing practices. Designed for health professionals, Seema Gupta and Veena Sehgal have created short courses that in just one hour would assist general practitioners in following proper prescribing processes. Courses are written to address an unmet gap that exists between longer term academic courses and the practical issues faced by doctors every day. There is pressure by patients to come away from a doctor's visit with a prescription, instead of sound advice for medical treatment, which may include simple rest rather than a drug prescription. The courses provide GPs with a quick and easy suite of information and tools about where to obtain further information to increase the quality of their prescription methods and improves collaboration between doctors and pharmacists by having them better understand their respective roles and the instructions being provided to the patient.
Often, it is the social dimension that is underestimated and undervalued when delivering healthcare. While there is a greater focus on patient-centric care and the experience of patients in thehealthcare system, short online courses offer one way of improving awareness of the role each actor undertakes in the prescription process and builds a sense of teamwork between the different members of the healthcare team to provide optimal health outcomes.
Interventions like these may be small in scale, but by empowering our frontline health workers, GPs and pharmacists to better understand the role overprescription and poor use of antibiotics can have on global challenges like AMR, such local interventions can have immediate impact on the lives and health of individual patients, in their respective cities and panchayats, and on the health system as a whole.
Innovations in upskilling to increase the quality of health services to improve, not only patient care, but address gaps in the health system will go a long way to addressing global health challenges such as antimicrobial resistance.