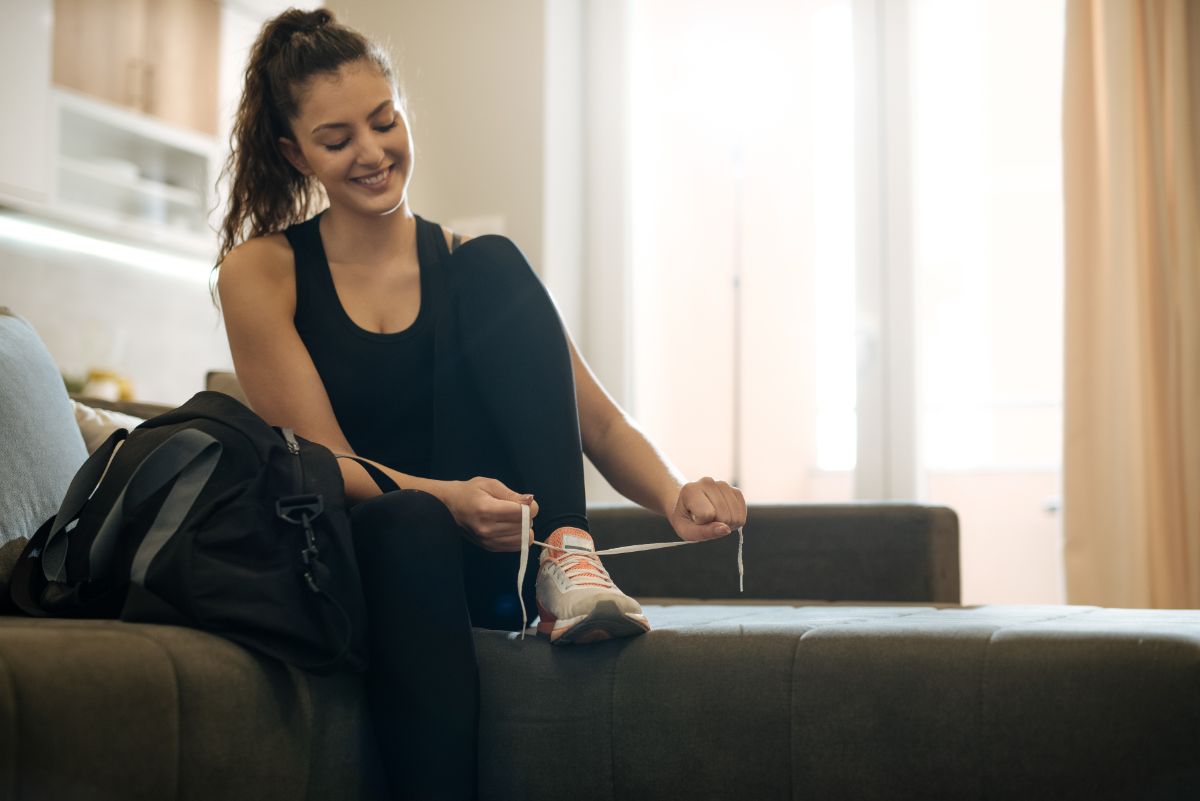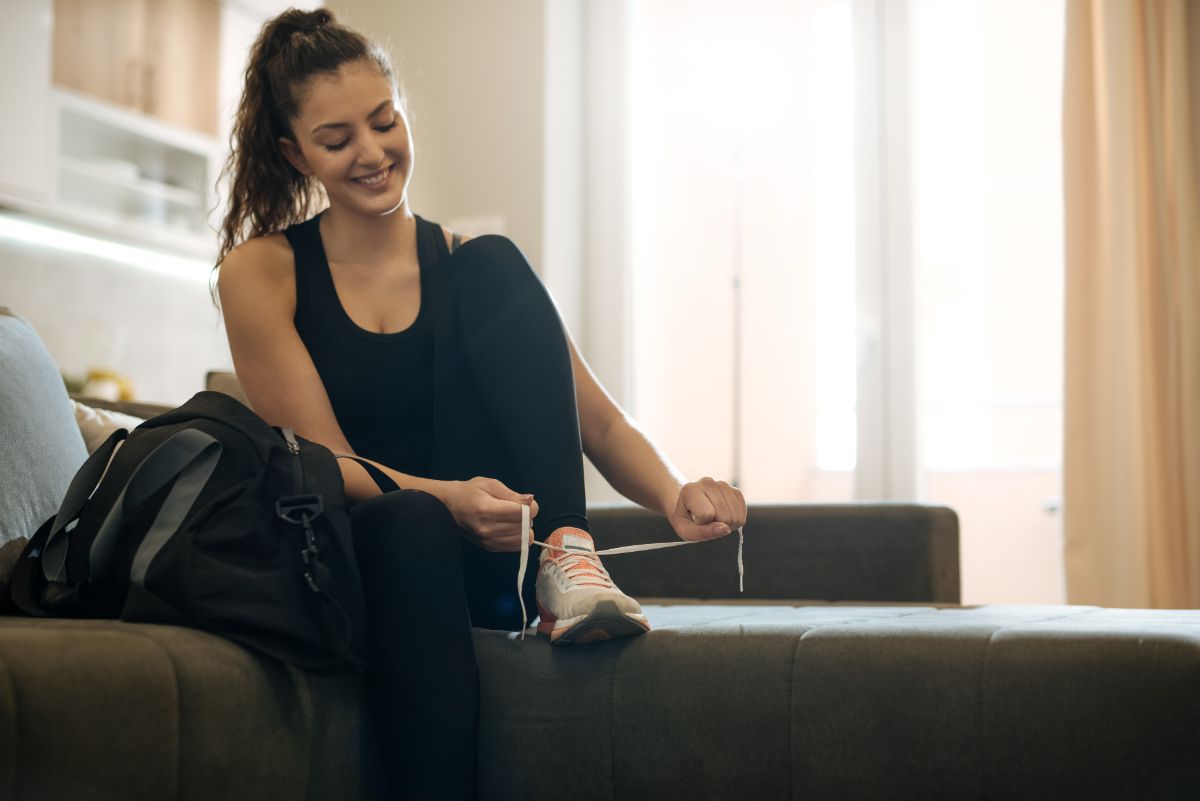 'WAKEFIT' – ANNOUNCES SLEEP INTERNSHIP
A Bengaluru-based start-up named "Wakefit" which sells mattresses has recently announced 'sleep internship' where a person sleeps on the job for nine hours at night and seven days a week. This unique internship runs for 100 nights. The stipend slated for the internship is rupees 1 lakh. In terms of qualifications required for the internship, the company is looking for someone who has a history of falling asleep during the class and misses the alarms. The ideal candidate would be the one who would go off to sleep within 10-20 minutes of hitting the pillow. Preferred candidates include the ones who like cozy environments, lazing, napping and lounging, alarm snoozers and those who can sleep through multiple alarms. Wakefit says that the successful candidate will display the ability to sleep just about anywhere be it in a meeting, in traffic or even very noisy places like the bus stop. The ideal candidate for the job is someone who can thrive in a slow-paced environment, conceptualise and deliver effective strategies on how to get themselves and their team members to sleep longer and deeper. The selected candidates will be provided with a mattress and a fitness tracker by wakefit. The start-up aims to recruit the best sleepers in the country who are willing to go to any lengths to make sleep a priority in their lives and bring back the focus on sleep health by celebrating and applauding people who obsess about sleeping well.
SOURCE: www.livemint.com
TOSHIBA ANNOUNCES NEW TECHNOLOGY FOR DETECTING 13 TYPES TOF CANCER WITH 99% ACCURACY USING A SINLE DROP OF BLOOD
Toshiba Corporation in collaboration with National Cancer Centre Research Institute and Tokyo Medical University, has recently developed a diagnosis method to detect 13 types of cancer from a single drop of blood with 99% accuracy. The trials for this newly developed technology will begin from 2020 and then the company will commercialise it soon after. The developed method could be a breakthrough in cancer management as it can be used to detect and treat cancer in its early stages. The test will be used to detect various cancers like gastric, lung, liver, oesophageal, pancreatic, ovarian, bladder biliary duct and breast alongwith sarcoma and glioma. The method is used to examine the types and concentration of microRNA molecules which are secreted by the cancer cells in blood. The USP of this new method in comparison to those already present in the market is the degree of accuracy in cancer detection, the time required for the detection and the cost. The test gives an output with 99% accuracy, the time taken for the test to give results is less than two hours and the test is expected to cost 20,000 Japanese yen or less.
SOURCE: www.japantimes.co.jp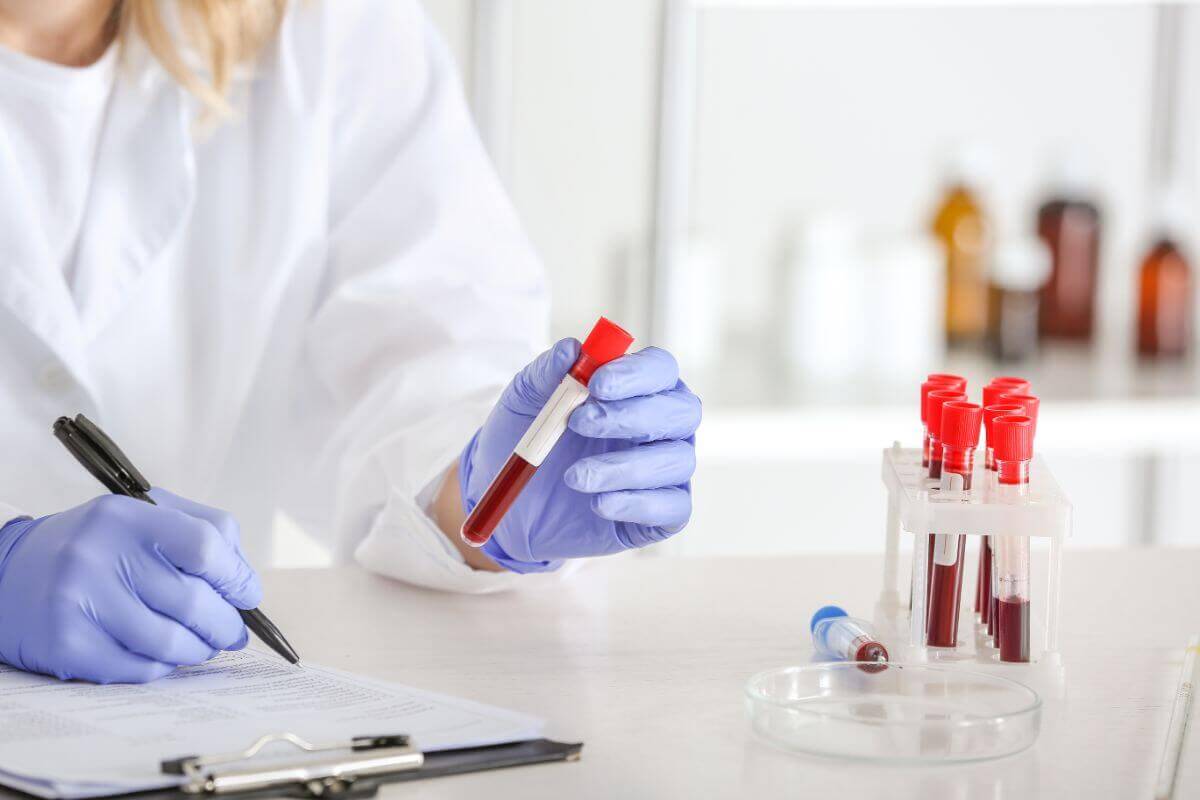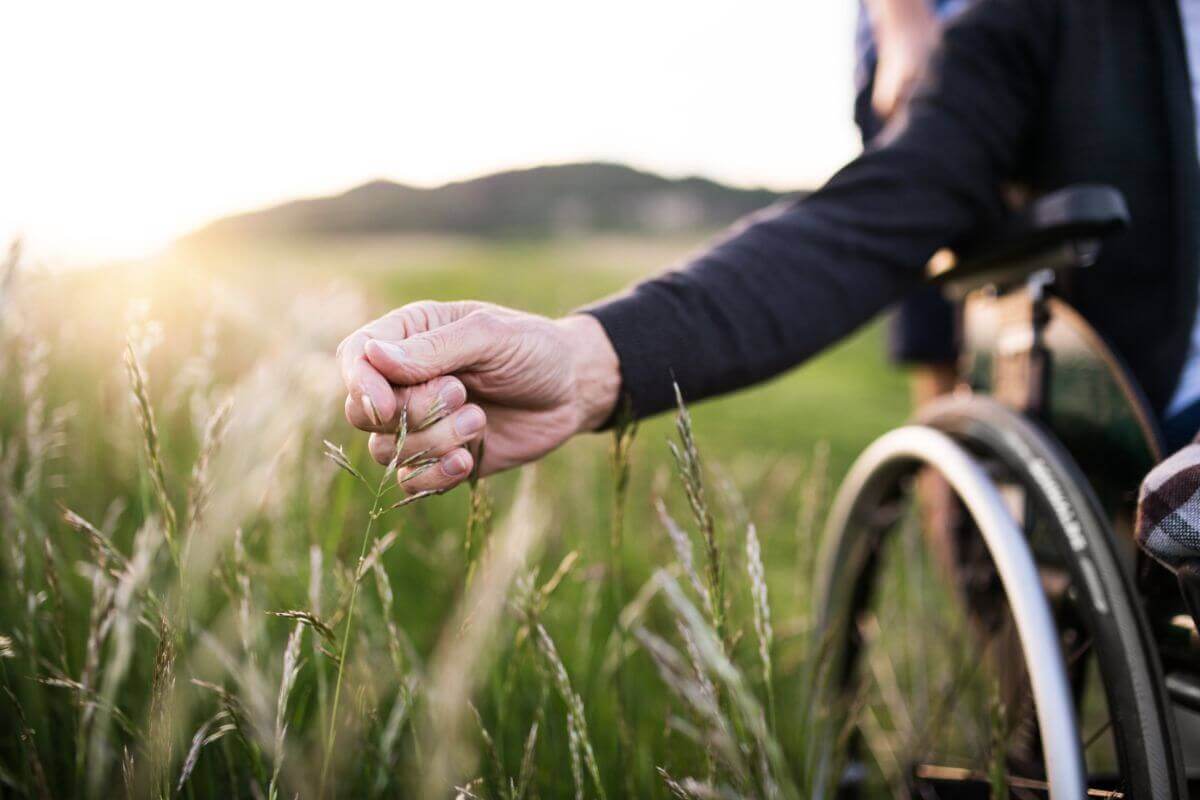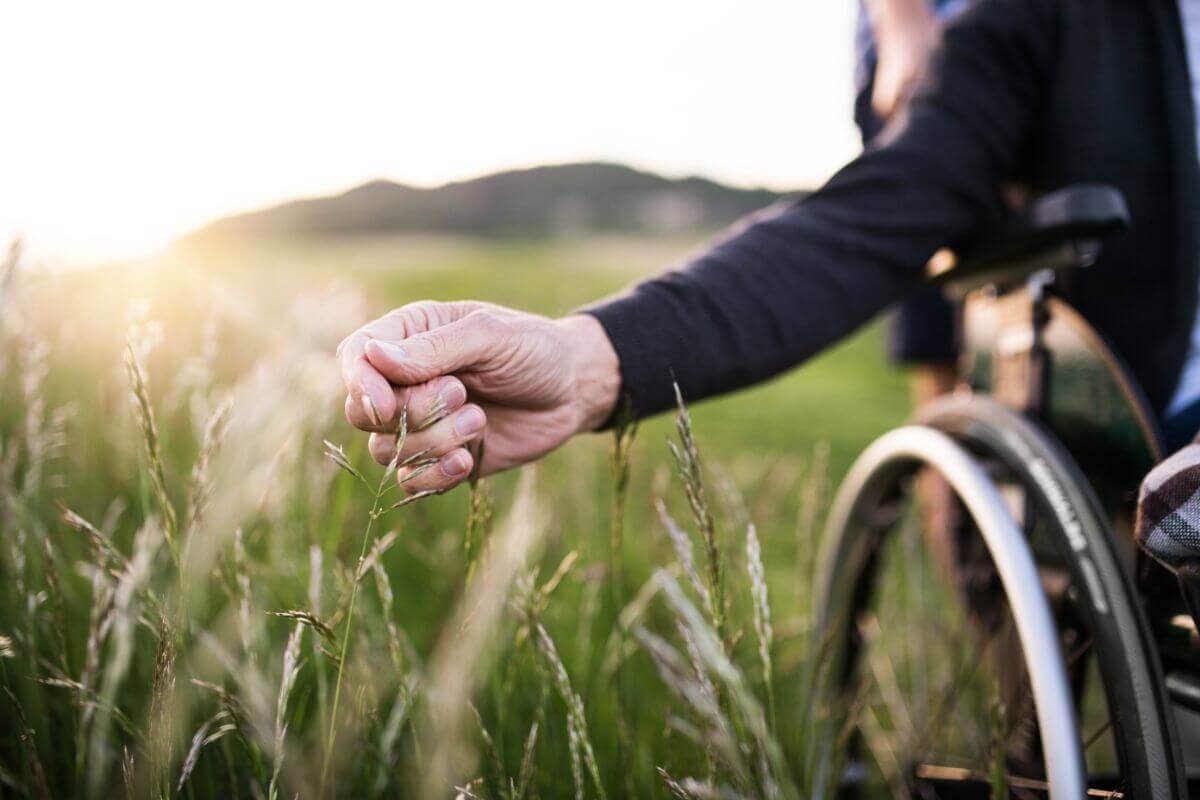 'ARISE' – INDIA'S FIRST INDIGENOUSLY IDESIGNED STANDING WHEELCHAIR
Indian Institute of Technology, price of rupees 15,000. It is definitely Madras, in collaboration with Phoenix Medical Systems, has very recently launched India's first indigenously designed standing wheelchair. This unique wheelchair was designed and developed by the TTK Centre for Rehabilitation Research and Device Development (R2D2) which was headed by Sujatha Srinivasan, a Professor in the Mechanical Engineering Department at IIT-Madras. Welcome Trust, United Kingdom supported the commercialisation of ARISE. ARISE will be available in the Indian market at an affordable price of rupees 15,000. It is definitely a gamechanger in the medical equipments market and is surely a delightful aid for the differently abled people offering them a feeling of liberation. The USP of this wheelchair is that it has a safety feature in the form of its interlocking mechanism which ensures that the wheelchair remains in a locked stateevenifthekneeblockisnotin position. The assistive device helps the wheelchair bound person move from sitting to standing position and vice-versa, independently.
SOURCE: www.hindubusinessline.com
1BALANCE IS FOR THE NATURAL SUPPLEMENTS
1Balance, US and India based personalised supplements company, founded in 2018 raised 2 mil dollars in seed funding led by Accel partners. 1Balance is a natural supplements company which offers personalised healthy living products on a subscription basis. The company aims to utilise the newly raised money to put inplaceitsproductionfacilities, product team and a distribution network to create the best quality personalised supplements. The company has a unique approach and positioning in the healthy living segment. It delivers robust health and wellness products by unifying latest technology and traditional herbal sciences like Ayurveda. Its USP is its personalised approach to healthcare delivery based on a person's metabolic profile which it arrives at by asking various questions to the users online. The company also offers other personalised products like tea made of herbal ingredients and goods specifically for ones' metabolism.
SOURCE: www.yourstory.com
MEXICAN RAIN FORESTS – HOME TO THE NEWLY DISCOVERED ANTIBIOTIC IN SOIL
Antobiotic resistance is proving to be a huge area of concern in the field of medicine and agriculture. So, the researchers and scientists around the world are continuously working in the direction of finding or discovering new antibiotics which are the leading dots for future anti- bacterial agents. In view of this, scientists from Rutgers University and around the world have discovered a new antibiotic known as Phazolicin in the soil of tropical rainforests of Los Tuxtlas, Mexico. The study was published in 'Nature Communications'. This newly discovered antibiotic prevents harmful bacteria from getting into the root systems of bean plant and also seems to strike against several types of bacteria. The unique properties of this antibiotic could prove to be very useful in agriculture. This antibiotic is produced by a symbiotic soil bacterium (Rhizobium) that fixes nitrogen for the plant and keeps harmful microbes away and found in the root nodules of wild beans (Phaseolus Vulgaris) unlike other rhizobia, this particular bacterium also produces Phazolicin which is a class of peptide produced in the ribosome. ScientistsfoundthatPhazolicinnotonly could attack a diverse group of bacterial cells but could also enter the bacteria and bind it to its ribosomes, disturbing its ability to synthesise proteins. Phazolicin is a part of a diverse class of natural products with a variety of biological uses and is claimed to be used as a plant probiotic as it will prevent other potentially harmful bacteriafromgrowingintherootsystem of agriculturally important plants like beans, chickpeas, peas, peanuts, lentils and soyabeans.
SOURCE: www.sciencealert.com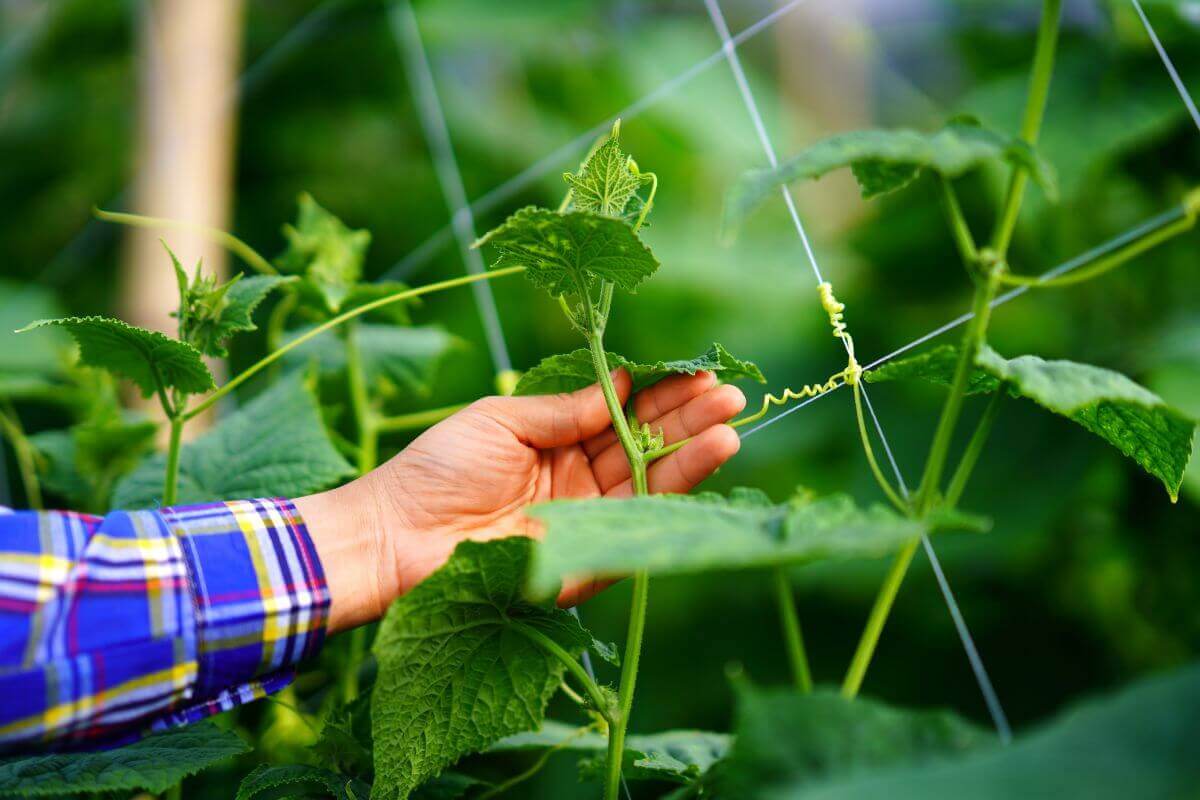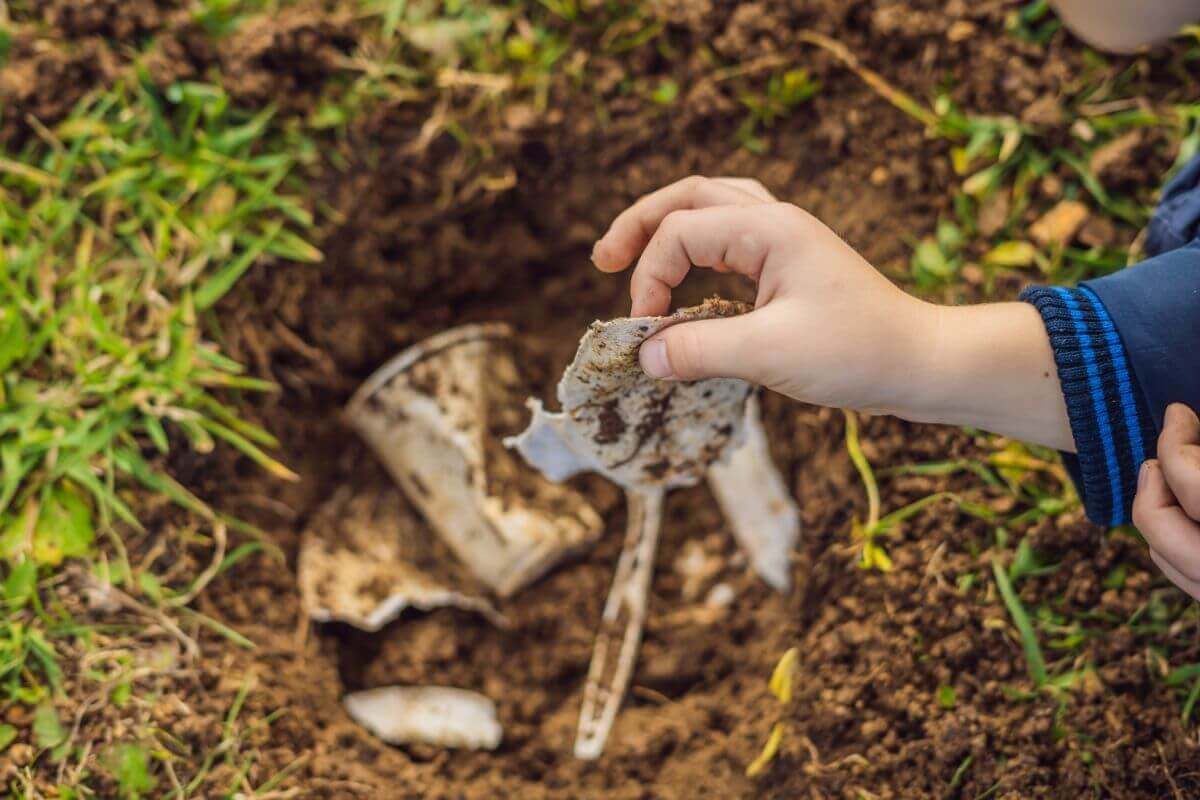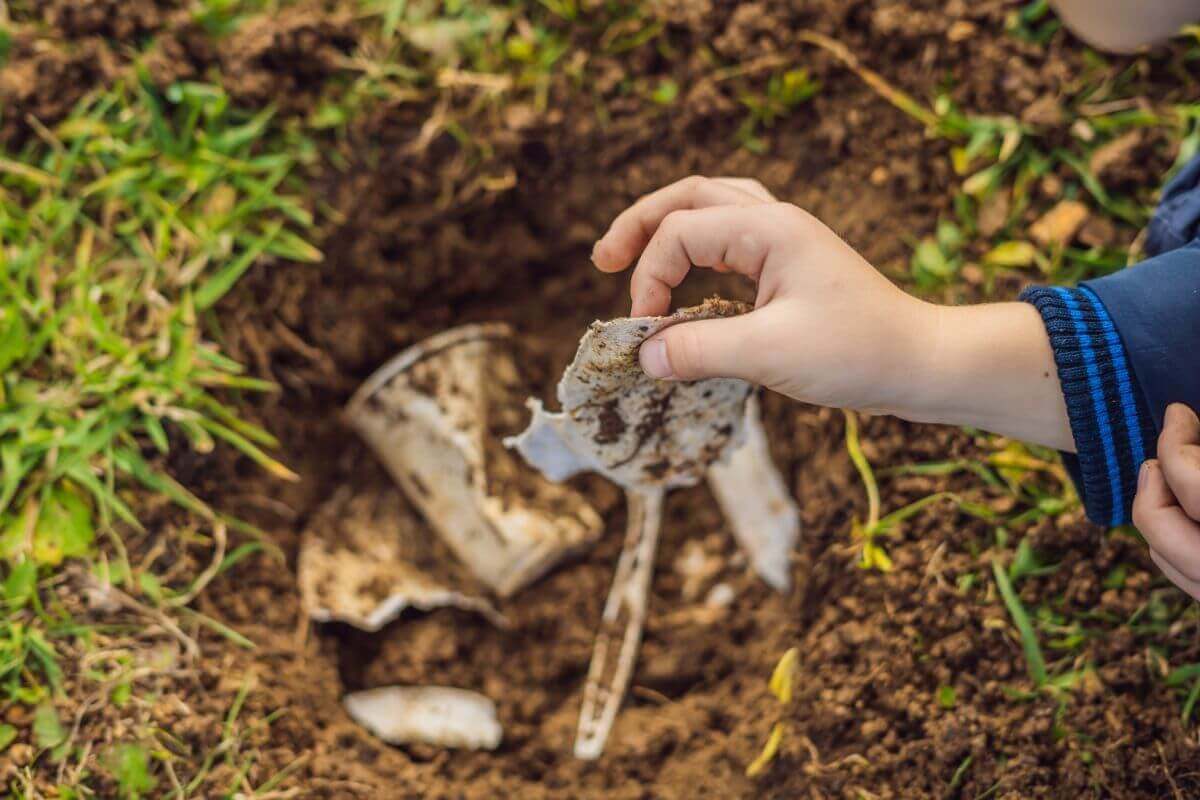 SAATHI – AN ECO-FRIENDLY, NATURAL APPROACH
Non-biodegradable waste is of concern to all. In order to address this problem, four graduates from MIT (US), Harvard and Nirma came together with innovations in the field of healthcare by making use of alternative materials and zero-waste production. They got together with the mission to create hygiene products that are good for the body, environment and community. They created fully eco-friendly, biodegradable and compostable sanitary napkins by using locally sourced banana fibre from the state of Gujarat. Saathi wanted to improve women's access to sanitary pads in India. The napkins are a sustainable product made by using natural materials and are women friendly. The makers used an engineering approach focused on ecology and sustainability. The leak- proof outer layers of the napkin are made from plant-based materials. Banana fibre is the material of choice in making these pads because of their high absorbent properties and the environmental and social benefits of its supply chain. After the fibre is extracted from the stem, residue is fermented and used by farmers as organic fertilizer. The banana fibre uses six times less water per ton produced than cotton and ten times less fertilizers. The pros of such natural made pads are many: compostable, biodegradable, skin-friendly, chemical free, plastic free. It degrades within six months which is nearly 1200 times faster than plastic pads. The average conventional sanitary pad on the other hand also contains 3.4g of plastic and an average woman in her lifetime generates nearly 60kg of plastic waste from sanitary pads alone. The business model is cradle to cradle, that is completely sustainable and also embodies circular economy. It seems to create a win-win situation for all the involved parties like the manufacturers, farmers, users and our environment. Such endeavours are the need of the hour and need to be supported by all.
SOURCE: www.indiamart.com
HOLOGRAPHY IN MEDICINE – A GAMECHANGER
Global market insights speculate that the augmented reality (AR) market is likely to grow around 65% from 2017 to 2024. Different industries are likely to use augmented reality to provide their client with far better service in times to come like healthcare assistance, high-quality rescue services and decent and precise education. AR is ready to go, penetrate and become a standard for all industry fields. In healthcare too, holography is clearly a gamechanger when it comes to improving healthcare as it enables users to achieve high productivity gains and also makes abstract concepts around smart environments super apparent. A jaw-dropping technology known as Enhanced Medical Mixed Reality (EMMR) has been developed by Silver Chain Group, a Melbourne- based company to empower nursing staff while on home visits with hands- free data and also to improve access to consultant's advice and evaluation from remote doctors. EMMR is the world's first holographic doctor's visit which allows the nursing staff to see all the patient data floating in front of them. In a holographic form, the doctor can see what exactly the nursing staff is doing with the patient, the live biometric data and also talk to his patient as if they were in the same room through a Microsoft HoloLens. Face-to- face consultations and discussions regarding treatments are done in real time without the need for both the doctor and the patient to be present in the same room. The doctors will effectively and seamlessly see their patients through the eyes of the nurse. The EMMR application is definitely going to revolutionize the healthcare sector facilitating treatments and consultations to the needy, even in the remotest areas.
SOURCE: www.healthhorizon.com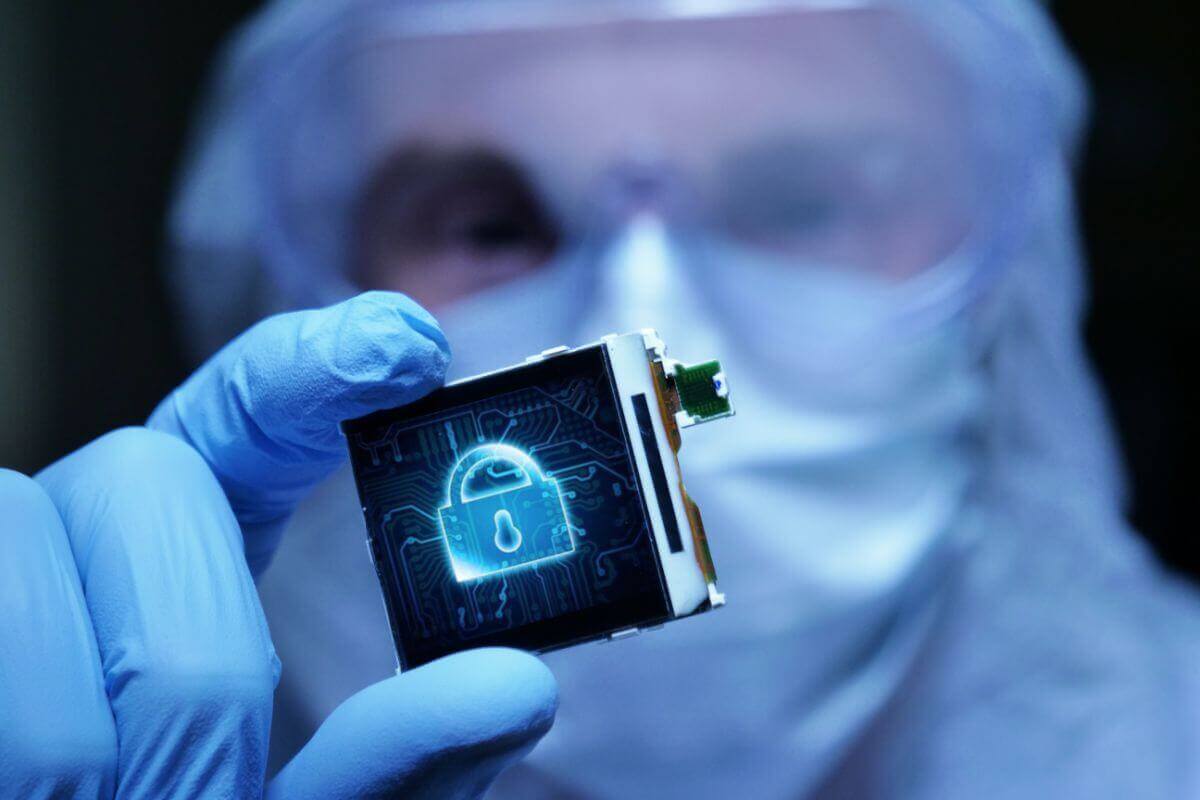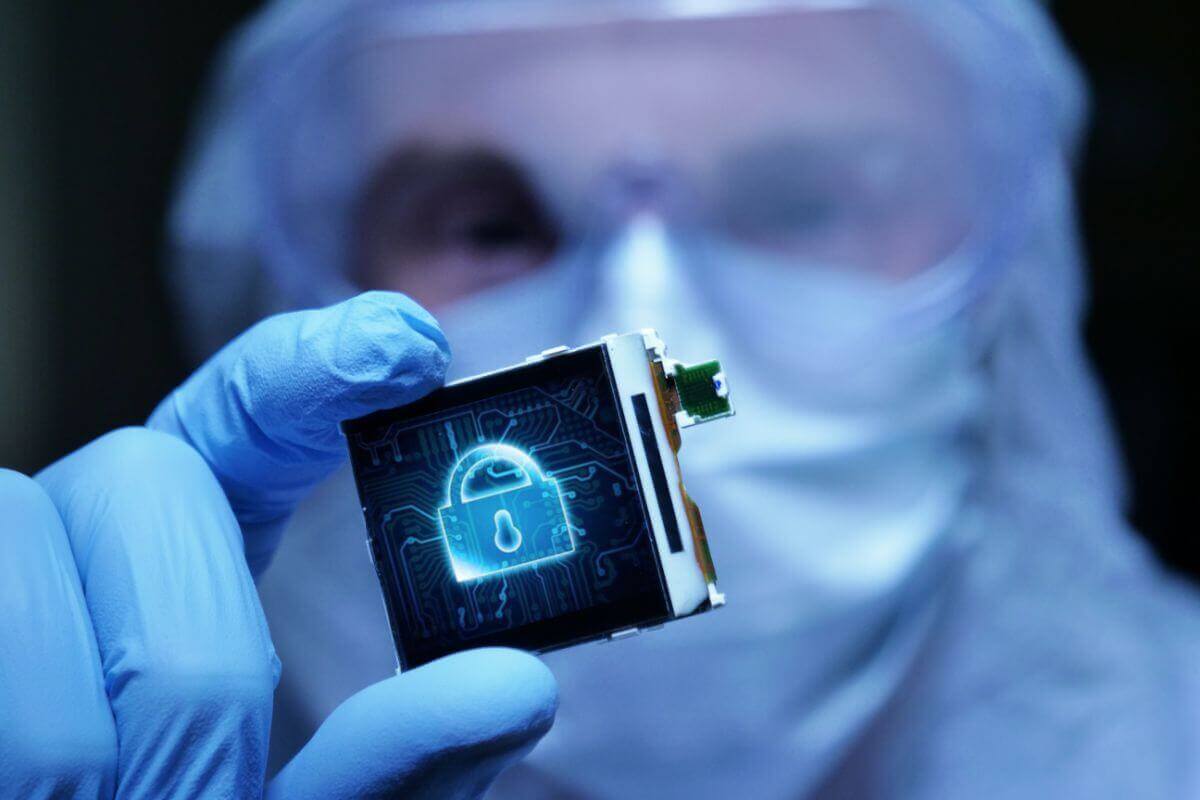 EXERCISE MAKES YOU MORE HAPPY THAN MONEY
Seems that researchers are bent upon proving that health is the true wealth. In this context, researchers at Yale and Oxford have come out with the findings of their study that exercise makes you happier than money and exercise is more important to your mental health than your economic status. The research was published in 'The Lancet' and the scientists collected data about the physical behaviour and mental mood of more than 1.2 million Americans. The participants could choose from 75 types of physical activities from childcare, lawn-mowing and house hold work to cycling, running and weightlifting. The participants were asked questions like "how many times have you felt mentally unwell in the past 30 days maybe due to stress, depression or emotional problems?" They were also asked questions on their income and physical activities. The team of scientists found that while people who exercise daily tend to feel bad about 35 days in a year and the non-active participants on an average felt bad for 18 days more. Another finding was that certain sports that involve socialising like team sports can have more of a positive effect on your mental health than others. Inspite of the fact that neither cycling nor aerobics and fitness technically count as team sports, but these activities too can have a considerable positive effect on ones' mental health. They also found that physically active people feel just as good as those who don't do sports but who earn about $25,000 more a year. But this does not mean the more sport you do the happier you are. Exercise is clearly good for a person but how much is too much is also the question? The answer to this question is also given in the study is U-shaped. It means that the physical activity contributes to mental well-being only when it falls within a certain time frame. As per the study, three to five training sessions, each lasting between 30 to 60 minutes are ideal per week. The mental health of those participants who exercised for longer than three hours a day suffered more than that of those who were not particularly physically active.
SOURCE: www.businessinsider.com
Compiled by Dr. Avantika Batish, working as the Director Strategy and Healthcare at International Health Emergency Learning and Preparedness. She is also a guest faculty for MBA (HR) and MBA Healthcare Management at various B-Schools and is a soft skills trainer.