The accessibility of a safe and effective vaccine for COVID-19 is an inevitable tool to contribute to the control of the pandemic.
COVID-19 cases in India have seen a dramatic surge in the past 2 weeks following Lockdown 3.0 which has eased restrictions in many zones. In his address to the nation on May 12, 2020, the Prime Minister of India, Mr. Narendra Modi announced an overall economic package worth Rs. 20 lakh crores apart from highlighting the realization of self-sufficiency for the country at a time when the pandemic has brought the economy to a standstill. As of May 13, 2020; 3,604 new cases and 87 deaths were recorded and the number of cases rose to 74,281 while the death toll hit 3,225, according to Worldometer. India at present is the 11th most-affected among 187 countries with coronavirus cases. Through a blistering number of cases are being registered on daily basis, union health minister Dr. Harsha Vardhan claimed our recovery rate is at 31.7% while our Nation's mortality rate is at 3.2%, the lowest in the world when global fatality rate is around 7-7.5%, the minister says.
Globally over 43 lakh cases have been tested positive for this pandemic in as many as 213 countries and in current situation, many countries have taken stringent measures to slow down the spread of SARS-CoV-2, virus responsible for COVID-19. In the Superpower nation, United States of America, the virus has forced significant shut downs across the economy with stock markets plunging and share prices dropping. On March 25, 2020, nine European countries—Italy, France, Belgium, Greece, Portugal, Spain, Ireland, Slovenia and Luxembourg— called for "corona bonds" in order to support their countries to recuperate from the epidemic. According to UNICEF over 19 million children living in displacement within their own countries due to violence and conflict in 2019 which had severely affected due to limited availability of water and food resources amidst the COVID-19 crisis. A modeling group convened by the World Health Organization and UNAIDS has estimated that in sub-Saharan Africa, disruption of antiretroviral therapy for AIDS-related illnesses could lead to more than 500,000 extra deaths in 2020– 2021 if efforts are not made to relieve the disturbances in health services and supplies during the pandemic. In 2018, an estimated 470 000 people died of AIDS-related deaths in the region.
According to the categorization of COVID-19 strategic preparedness and response plan by WHO for various countries as updated on May 7, 2020, India stands at level-3 where, the operational readiness index (levels 1-5) was aligned with the WHO SPAR benchmarks capacity levels: Level 1 ≤20%, Level 2 ≤40%, Level 3 ≤60%, Level 4 ≤80%, and Level 5 >80%. This data will be updated periodically through capacity and risk assessments based on the evolving COVID-19 situation. The categorization itself takes into consideration additional factors relevant for managing the risk of COVID-19. Henceforth, it is important for us to focus on containment efforts, ensure we don't reach community transmission stage, says health ministry.
The accessibility of a safe and effective vaccine for COVID-19 is an inevitable tool to contribute to the control of the pandemic. ICMR has teamed up with Bharat Biotech International Limited (BBIL) for developing COVID-19 vaccine and the vaccine will use the virus strain isolated at the National Institute of Virology (NIV), in Pune. The strain has been effectively transferred from NIV to BBIL. Furthermore, the Serum Institute of India (SII), which is the world's largest maker of vaccines by volume, has partnered with Oxford University to produce up to 60 million doses of a potential vaccine. At the same time, the challenges, hard work that need to be promptly developed, assessed and produced are at present scale are enormous. The evaluation of wide range of vaccines will bring a breakthrough in viability. The case-by-case evaluation of COVID-19 vaccines, pre-clinical data, safety profile and immunogenicity of a vaccine along with data on its shelflife, stability, parenteral administration dosages that would be required along with the availability are the key factors that would be considered. Also, five hospitals, the B. J. Medical College and Civil hospital from Ahmedabad and Apollo Hospital in Chennai, AIIMS in Jodhpur and Bhopal,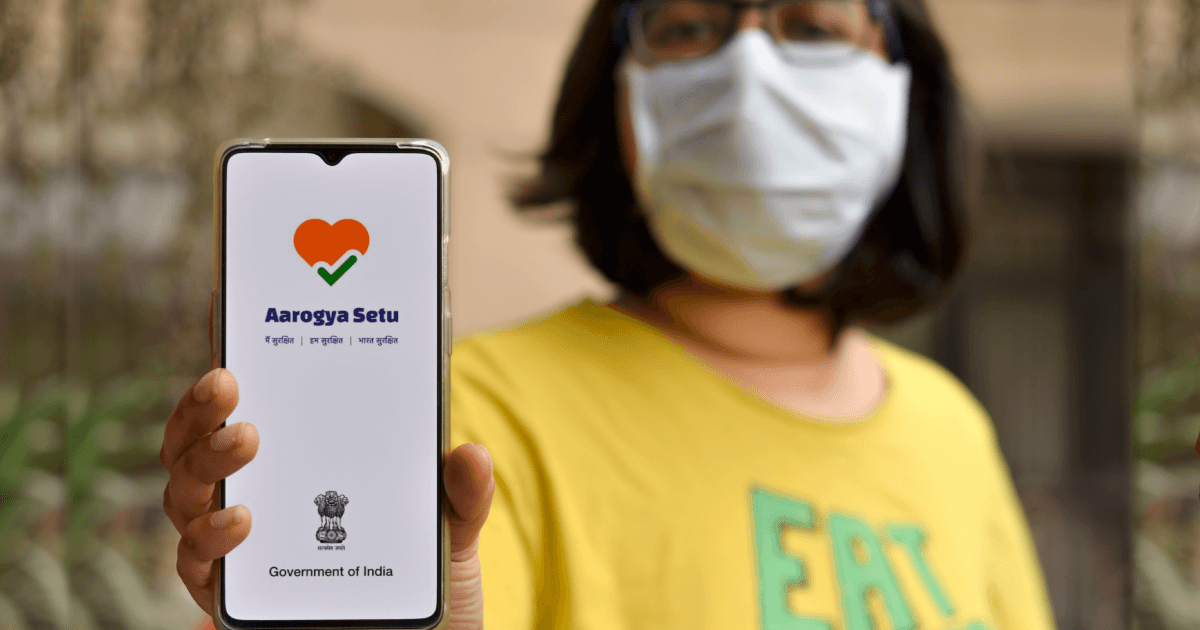 ICMR has teamed up with Bharat Biotech International Limited (BBIL) for developing COVID-19 vaccine and the vaccine will use the virus strain isolated at the National Institute of Virology (NIV), in Pune.
In fight against the COVID-19 various steps taken were already successful. Aarogya Setu app which is currently being used by over 9.85 crore Indians will alert the person using it to recognize potential COVID-19 positive cases once in close proximity along with alerts complemented by instructions on how to self-isolate and to-do list in case the person develop the symptoms. Also guidelines are updated on rational use of "Personal Protective Equipment". Besides the facility based surveillance, Indian Council for Medical Research and National Centre for Disease Control (ICMR &NCDC) in collaboration with significant participants and state health departments have introduced a population based sero-survey in selected districts representing the case detection across the country. India has successfully strengthened its daily capacity to test COVID-19 samples to over a lakh tests a day. The development was made public by the Union Minister of Health and Family Welfare Dr Harsh Vardhan. He also shared that the total number of government-run laboratories conducting testing activity across the nation has reached over 347, while another 137 private laboratories are also carrying out the testing. The number of Covid-19 tests in India is close to the 20 lakh mark, with the total number of tests already performed having surpassed 17, 62,840. Whereas, the national doubling rate of the total COVID-19 cases in the past 14 days stands at 10.9 days, while over the past three days, the doubling rate has further increased to 12.2 days.
Further, if lockdown is relaxed in India, places of religious gathering such as temples, mosques and churches can emerge as potential clusters for coronavirus transmission as community gatherings for celebrating festivals and marriages are widely accepted norms. Coronavirus is expected to present both opportunities and challenges to Indian pharmaceutical manufacturers. Nation's overdependence on China for Active Pharmaceutical Ingredients (APIs) disclosures it to raw material supply disruption and price volatility according to a report from the Ministry of Commerce and Industry (MCI). Further medical challenges include matching Personal Protection Equipment demand and supply, production of reusable antiviral masks; predicting and identification of potential hotspots; bed availability and COVID case management solutions for hospitals.
India should further expand the surveillance based on trends of the epidemic besides should extend its laboratory testing capacity. People belonging to higher risk groups should be retested if they have tested negative prior, including community cases with upper respiratory tract infections along with patients exhibiting influenza symptoms to identify suspected cases and keep performing the treatment in isolation wards.
Source: The tribune, WHO, UNICEF, India.com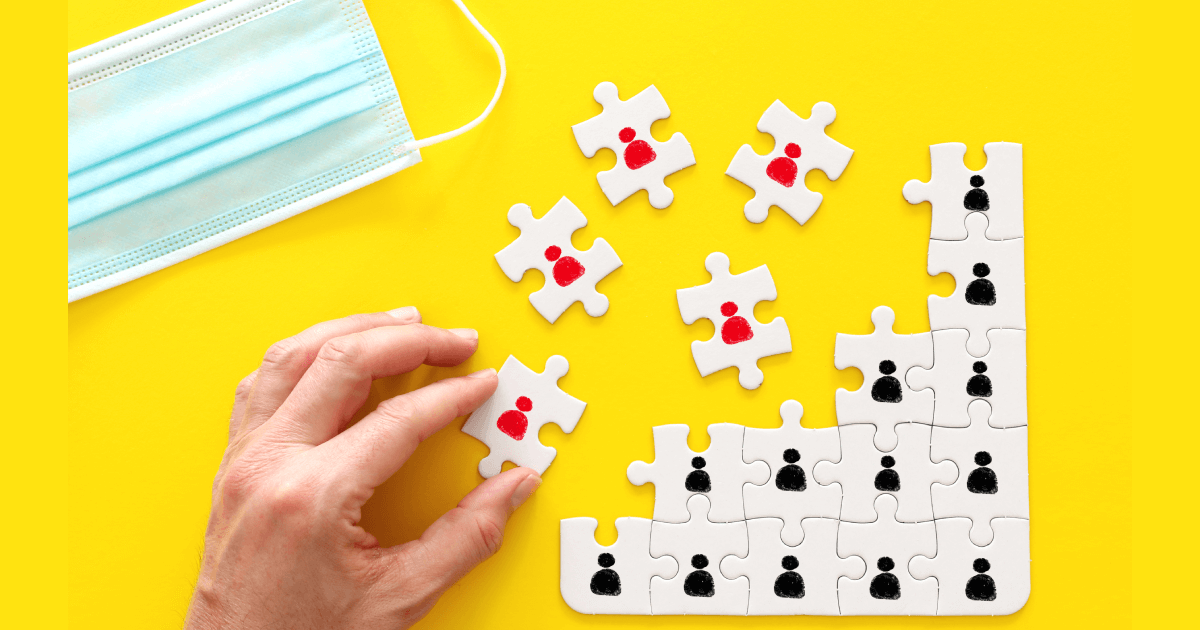 Composed by Dr. Kanuparthi Prasanna Laxmi
Dr. Kanuparthi Prasanna Laxmi, Ph.D in Biotechnology from CSIR- Indian Institute of Chemical Technology. She has an extensive laboratory research experience in peasts management in plants, plant- insect interactions and their defense strategies, biological control and the impact of bionanoparticles on the plant, soil and pest insects. Her effective verbal and written communication skills are well documented in her peer reviewed publications and presentations at various conferences. She is proficient in statistical techniques, editing and proofreading of manuscripts.