Minding Our Minds During COVID-19: Taking Mental Health "HEAD ON"
Never in the history of the civilised, modern world of the 21st century has mankind experienced such a collective sense of vulnerability, forcing us to deal with a dual threat; that of body and mind. While the effects of COVID-19 on our physical health are increasingly documented including risk rates, treatment options, survival rates and strategies and tips for self-care, the unprecedented psychosocial health effects presented by COVID-19 still remains a step-siblings for the attention it commands of all the concerned stakeholders.
As Indians, for centuries, we have prided ourselves on our ability to deal with almost equivalent invisible, intangible issues such as "mental health" by our various indigenous ways, the most prevalent and powerful tool of them all being our strong social networks. We are after all a nation of events; everyone is connected to everything! No other country took to social media as fast as India did, not necessarily to reduce the number or need for physical meetings, celebrations, and gatherings but to provide us with the sources of connections for our steady state of cognitive strength by people and their stories that in many ways helped us to replenish our collective mental energies!
With physical aspect, the implied social distancing which has been being enforced globally acted as one of the most effective ways to deal with the physiological aspect of the pandemic, the social networking sauce to mental well-being seems to have been forcibly taken away overnight! Instead, the majority of information consumed by the people and communities has been infused mostly with fear and dread of an uncertain future in all aspects, paving the path to collective stress, anxiety and a rapidly-decelerating state of mental health!
The gentle touch of a supportive friend or neighbour, a friendly embrace or a pat on the back for a job well done, the wiping of tears from grieving eyes, these are all strict no-no's in the COVID world! Little wonder then that we are reminded of Mark Twain's ironic quip, "Out of all the things I have lost, I miss my mind the most".
INDIA'S MENTAL HEALTH LANDSCAPE
It is important to understand the prevailing context for psychiatric and psychological issues present in India even before the pandemic was upon us and to fully acknowledge and deeply internalise the situation. It's indeed time we spoke about Mental Health, or the lack thereof, as a society; just as we would empathetically exchange stories of diabetes or hypertension or cardiac disease with friends and loved ones! We do not need any more stories of celebrity suicides or other horrific tales of selfdestruction as a result of poor mental health to motivate us into speaking openly about this issue and taking positive action.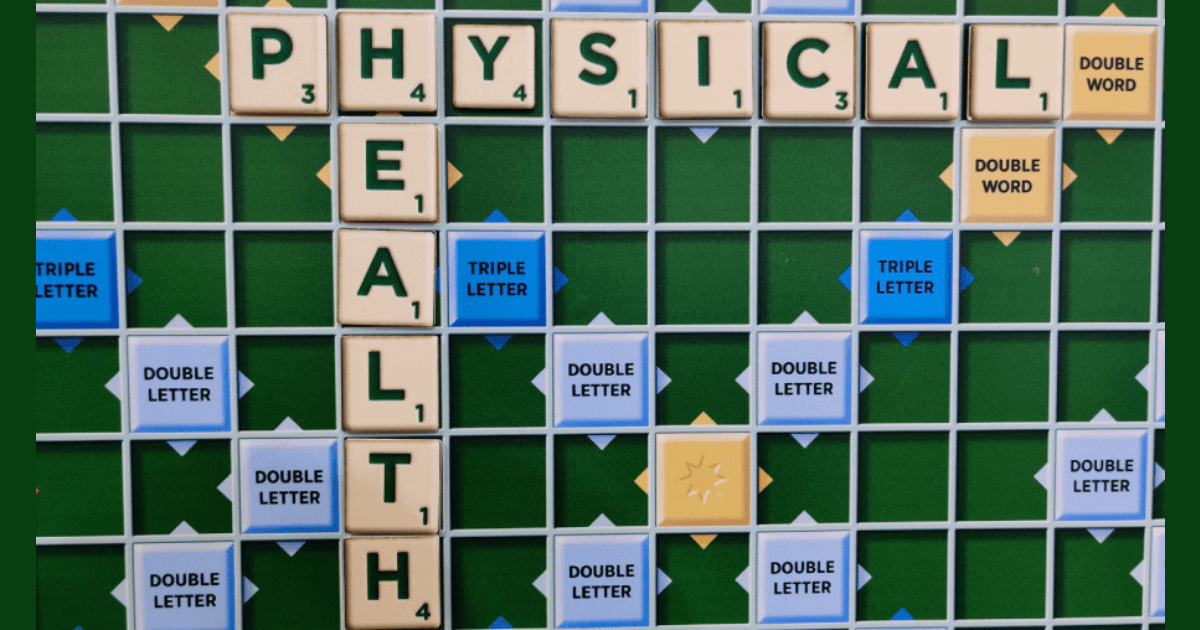 The #1 reason why, unlike physical health disorders, there continues to be utter denial and iron-clad resistance to acceptance of a less-than-perfect-state-of mental-health is an appended judgment and stigma received from society for such cases.
In most western societies, chemical/ neural imbalances, genetics, endocrine system functioning and external stress factors that trigger such responses are well-understood to be the root-cause of several major mental health disorders. Sadly, even the large majority of qualified, well-read Indians, have mostly had a hard time accepting that they/their loved ones may need professional clinical help.
The connotation of the word "mental" is often used derogatorily in parlance for generations has most definitely not helped the cause. Somehow, even uttering words like "depression" or "schizophrenia" feel like anathema to most, as if it's a deep character flaw. It is scoffed at by loved ones as being "weak in mind", often leading to finger pointing at negligent parents for failing to raise their kids with resilience or worse still, attribute this to bad karma or ancestral unatoned sins.
A state level report by Indian Council of Medical Research (ICMR), published in 2017, noted that about one in seven persons in India suffers from mental disorders of varying severity, with depression and anxiety disorders being the most common disorders affecting 45.7 million and 44.9 million people respectively. The estimate of the global burden of disease (GBD 2017) also predicts that depression would be the second-leading cause of disability worldwide by 2020. Further, the findings of a countrywide National Mental Health Survey 2015-16 by NIMHANS revealed that nearly 150 million Indians needed active mental healthcare intervention while fewer than 30 million were seeking it.
COVID-19 has inadvertently fast-tracked our attention to the ever ticking mental health time bomb. Healthcare workers and COVID-19 suspects have truly borne the brunt of this more than others. The stigma associated with COVID-19 patients is indeed a hapless reflection of the un-informed judgments their family are subjected to, every day! The doctors and caregivers, working round the clock and staying away from their families, risking their very lives for others are being ostracised from their own communities. This instance is sufficient enough to discourage and cause stress even to the most resilient minds.
The role played by collective religious and spiritual awareness, particularly in times of adversity cannot be overstated. A study conducted in March 2020, in the Journal of American Medical Association indicated that absence from weekly religious service participation could result in almost a five-fold increase in suicidal attempts. In the initial days of the current pandemic, temples, churches, mosques and other places of solace or worship remained closed to ensure physical distancing. Many of the avenues that we as a society, young or old, have had at our disposal to deal with the pressures of the external world, seem to be less accessible during this pandemic period.
The weeks, months and possibly years ahead, are going to test our resilience, grit, adaptability, leadership, compassion and generosity of spirit as humankind, all in equally high measures. In the hindsight into the future linked to the "new normal" there is a fear of increasing mental health issues where issues will be reluctant adaption to "COVID appropriate" social behaviours, and adjusting to the unlocking of economic activities may weigh people down more than ever before and possibly weaken already-fragile minds.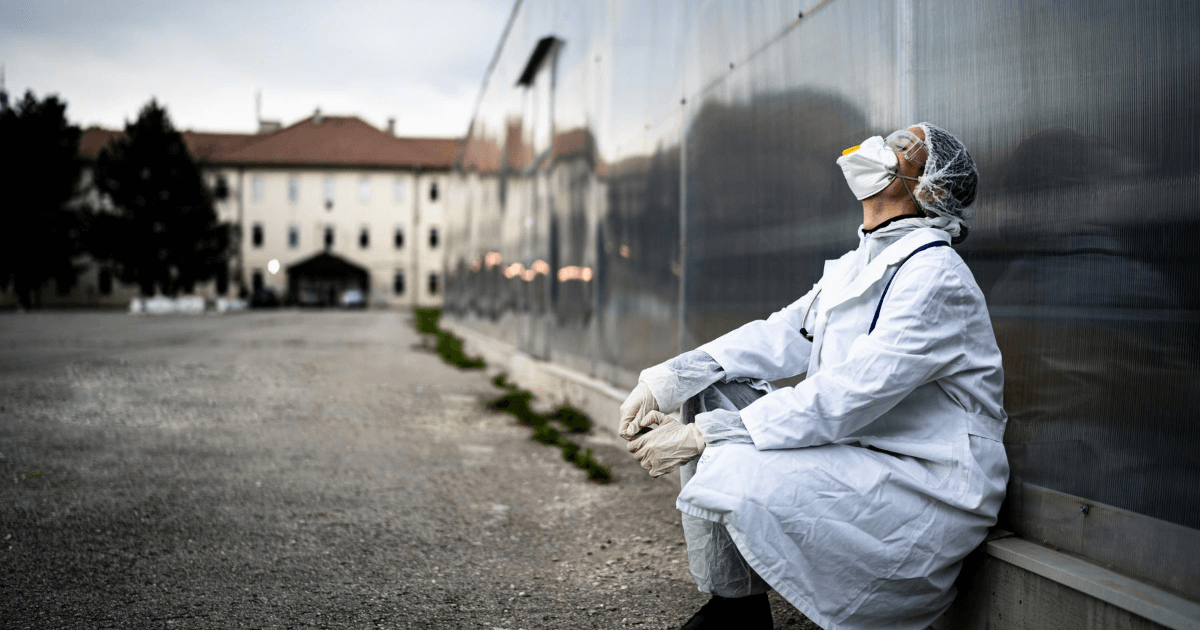 WHAT CAN WE DO TOGETHER AS A SOCIETY
As a society, we have come up with many creative ways to deal with the inevitability of loneliness and its sequel. The extensive use of digital technologies from places of worship, gym, yoga studios to conducting online activities through virtual workspaces and classrooms have majorly helped in maintaining the physical distance without being socially isolated. Social media networks have ensured check-ins with millions of individuals across the globe, including COVID-19 patients who are recovering alone in hospital beds or in confined home quarantine.
From a system standpoint, we as a country have been able to successfully complete several lakh training of health workers across the country by using the boons of digital learning. Training and capacity building resources on COVID-19 appropriate behaviours, anti-stigma and psychosocial health is a mandatory module on the Integrated Government Online Training platform (iGOT), where special response groups such as police, defence personnel, volunteers and students are learning via online training content, alongside healthcare workers. Coordination of psychosocial professionals and volunteers has made it accessible to all districts all over the nation. The National Institute of Mental Health and Neuro-Sciences (NIMHANS) launched a national helpline (080)-46110007) on March 30, 2020 to provide counselling on mental health and psychosocial issues related to the pandemic and lockdown, available in several vernacular languages, with a dedicated helpline for COVID-19 healthcare warriors on the frontline. A separate online platform https:// psychcare-nimhans.in/ has also been set up for mental health support professionals providing counselling services. Several webinars and videos including stress management, social stigma during COVID-19, addressing psychosocial concerns of healthcare workers and dealing with issues of children and senior citizens, among others, have been created and are being uploaded and updated regularly by NIMHANS and the All India Institute of Medical Sciences (AIIMS) on the Ministry of Health website www. mohfw.gov.in accessible at "Behavioural Health-Psychosocial resources".
While the system is committed to doing all it can to strengthen the facilities, create manpower and improve the accessibility to quality clinical services, this call is to the society at large: If judgment is indeed at the core of this issue, we need to stop the never-ending performance-reviews of people for less-than-perfect lives. We need to break the myth that everyone has to be positive all the time! It is perfectly okay to feel sad, angry, annoyed, frustrated, scared and anxious. Having or expressing feelings doesn't make anyone a negative person; it simply makes us human. We need to learn to give ourselves and others a break, forgive our follies and be kind to ourselves.
Stop beating yourself up! Everyone makes mistakes, has setbacks and failures. You don't come with a book on how to get it right all the time. You will fail sometimes, not because you planned to, but simply because you're human. Failure is a part of creating a great life", quotes Les Brown, a famous motivational speaker.
This is a clarion call to open up our hearts for our minds, and speak up without fear or shame for ourselves and for one another about the issues of the mind. It's a call to stop viewing ourselves and everyone else from a prejudiced lens and stand together as a nation, as a humanity to help us all recover and move forward. Most importantly, it's a call to quieten the chatter, turn inwards and look within rather than externally or at others, for the source of our happiness.
Composed by: Preeti Sudan and Kavita Narayan
Preeti Sudan is a civil servant and an officer of the Indian Administrative Service who has served federal and state governments at various levels. At present, Ms Sudan holds the office of Secretary in the Department of Health and Family Welfare in India's Ministry of Health and has been instrumental in planning and implementing some of the biggest health initiatives in India. She has also served as a consultant to the World Bank in Washington DC.
Kavita Narayan is a Technical Advisor to the Ministry of Health and Family Welfare, Government of India and State Governments, on Health human resource strengthening and policy reform.