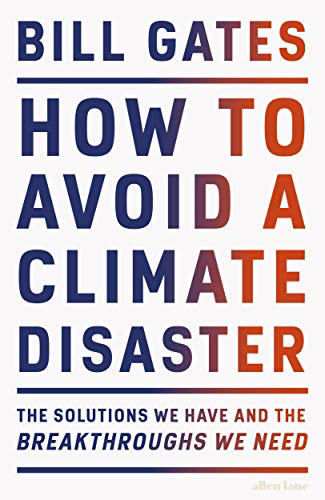 When I saw the campaign about the upcoming book of Mr Bill Gates about Climate Change, I could not resist pre-ordering it. When the book arrived at my home on 17 Feb (it was launched on 16 Feb), I took to it like the sponge absorbs the water. The book is easy to read and could be finished by a seasoned reader in a day or two. Mr Bill Gates has made it very palatable, a topic which is otherwise not so accessible. The key number from the book is fifty one billion tonnes of carbon dioxide that we produce in a year and the approach by which we can reverse and minimize this carbon footprint.
If you are someone looking for a hard problem to solve in your career, this book is a good starting point. As humanity, climate disaster is the next big thing we are staring at. While this book raises difficult questions it does not provide much answers. Maybe, we do not have the answers and still need to be discovered. I bought the book with an expectation that I will find some interesting innovative solutions addressing the climate change problem but I was left wanting! Having said that the book still empowers me to understand the problem a bit better and orients me to build a meaningful conversation and hopefully search for answers that can make a difference. The debate for climate change, green energy is everywhere, if you don't want to be carried away in such discussions but rather shape the debate and be part of the solution then this book is for you! 
I wish if Mr Gates can convert this book to a community where readers can come and not just discuss the problem but also catalogue their experiences and share solutions. 
" Reviewed by Sachin Gaur, Executive Editor, InnoHEALTH Magazine."