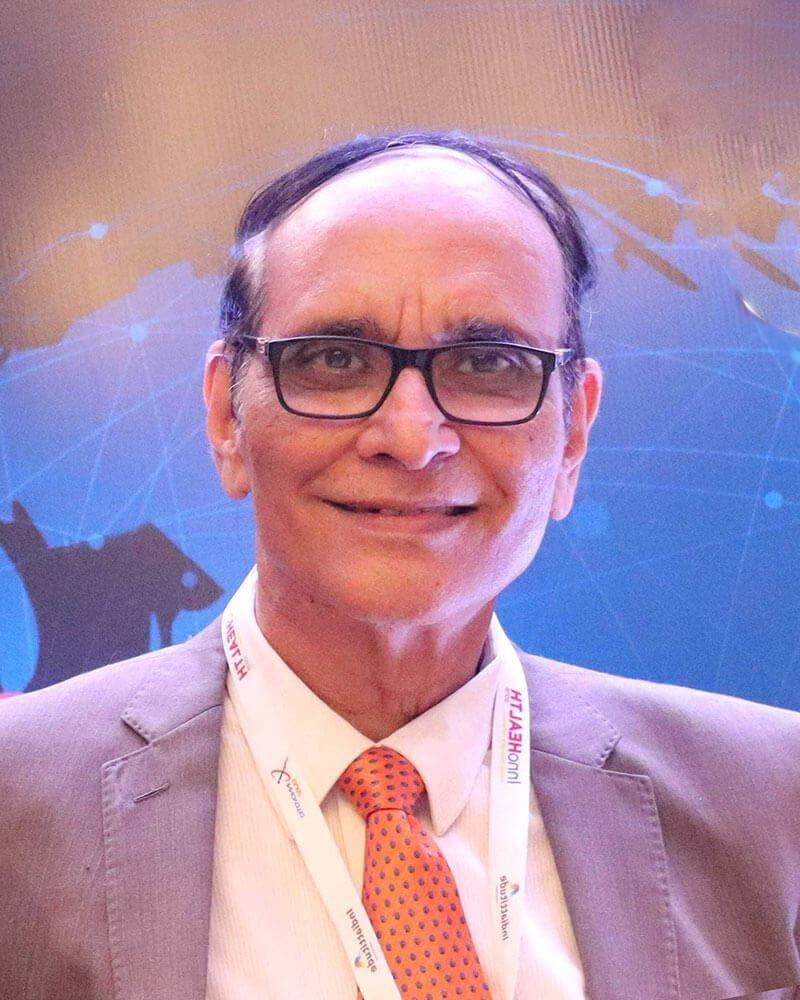 Dr. V K Singh
Editor-in-Chief & MD,
InnovatioCuris
vksingh@innovatiocuris.com
Healthcare has been neglected so long but Covid 19 has forced all stakeholders to change their mindset to place healthcare as number one priority. Country created additional beds overnight, started manufacturing PPEs, oximeters, and ventilators. New vaccines against Covid have been produced by India. We are now not only self-reliant in these products  but even exporting to other countries. Research and development, innovations and manufacturing has become utmost priority for the Government. This year's budget has boosted fund allocation to healthcare hence opportunities too. The vaccine diplomacy of India is lauded even by WHO for humanitarian consideration.
Taking a holistic approach to Health, the focus of budget is on strengthening three areas: Preventive, Curative, and Wellbeing. A new centrally sponsored scheme, PM AtmaNirbhar Swasth Bharat Yojana, will be launched with an outlay of about Rs 64,180 crores over six years. This will develop capacities of primary, secondary, and tertiary care, making robust health systems, strengthen existing national institutions, and create new institutions, to cater to detection and cure of new and emerging diseases. This will be in addition to the National Health Mission. The Budget outlay for Health and Wellbeing is Rs 2,23,846 crores in year 2021-22 as against earlier of Rs 94,452 crores an increase of 137 percent. Additionally, Rupees 35,000 crores for Covid-19 vaccine has been provided in this year's budget. Pneumococcal Vaccine, a Made in India product, is presently limited to only 5 states and will be rolled out across the country. This will avert more than 50,000 child deaths annually. Indeed, allocating resources and push by the Prime Minister is commendable.
Swachch Bharat mission would organize cleanliness of urban India, by focusing on complete faecal sludge management and waste water treatment, source segregation of garbage, reduction in single-use plastic, reduction in air pollution by effectively managing waste from construction-and-demolition activities and bio-remediation of all legacy dump sites. The Urban Swachh Bharat Mission 2.0 will be implemented with a total financial allocation of Rs 1,41,678 crores over a period of 5 years from year 2021-2026. Nutrition, safe drinking water to all, pollution free air is also the focus of the government to improve quality of life and resources too have been allocated for these initiatives.
A holistic approach and taking care of the common man approach by the government is commendable, but what is important is impact analysis, strict control and judicious use of funds. These initiatives should not end up like "Health for All by 2000" and "National Rural Health Mission" which failed not for lack of funds but for want of judicious control. Another initiative is "National Digital Health Mission" which would be able to provide appropriate technology to control and course correction. What is more important is implementation to translate the outcome on ground. This is the best time for healthcare opportunities created out of necessity and the government has also made resources available for the same. We compliment healthcare warriors and frontline workers to make others live where some even did at the cost of their lives.
Let us get views from readers of magazines to bring out issues and possible solutions and we would reach out to policy makers. Let us use the knowledge platform we have created in the format of club, webinars, conference, awareness, training and panel discussion time to time. We are also striving to make new concepts, tools and techniques known in the health sector like Artificial Intelligence, Cybersecurity, Ideathon and Hackathons to find problems and solutions for government and private sector in India and abroad.  We would be glad to have your feedback to improve our initiatives and also collaborate if required.
Let us make India "AtmaNirbhar Bharat" to fulfil dream of the Prime Minister and make us feel proud in the world. It would also bring new opportunities to its people and a better quality of life; the government has done its bit by allocation of resources and let us do our role.