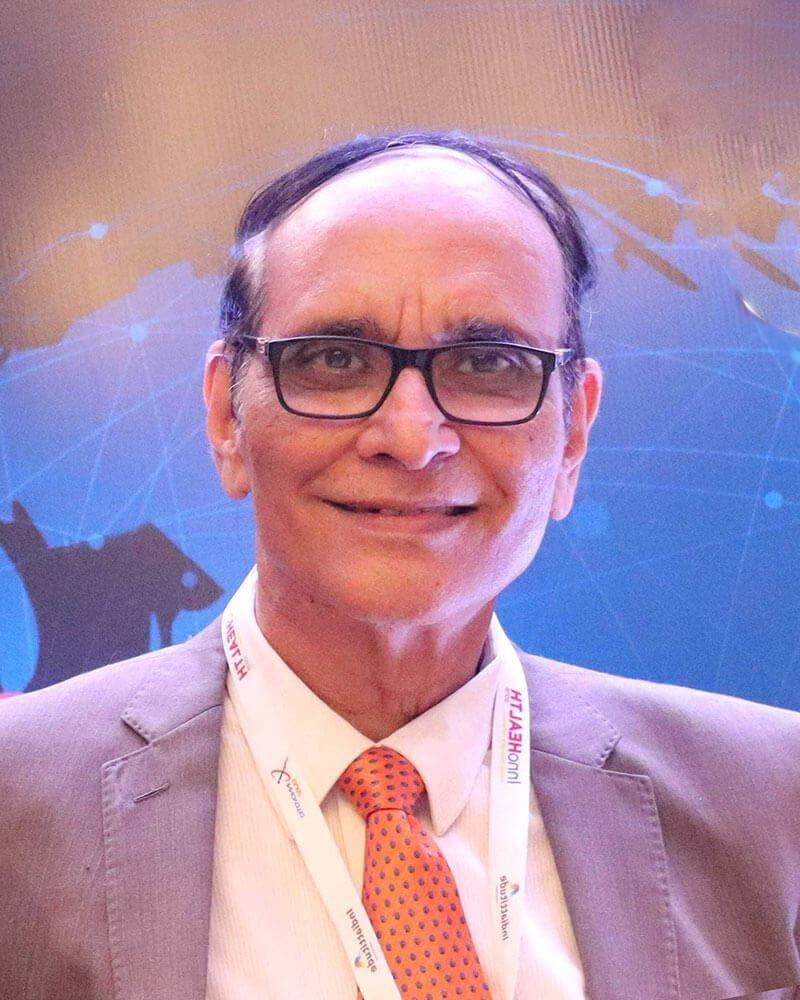 Dr. V K Singh
Editor-in-Chief & MD,
InnovatioCuris
vksingh@innovatiocuris.com
"The GDP allocated for healthcare was meagre 1% and now increased to 2.5 to 3%, USA spends 16.9% and even many smaller countries are doing better than us.There is no accountability for lapses as reported from time to time by the press."
The pandemic has thrown many challenges and taught us many lessons. Health care is the subject of center and state in concurrent lists. Health was not taken seriously by successive governments. The GDP allocated for healthcare was meagre 1% and now increased to 2.5 to 3%, USA spends 16.9% and even many smaller countries are doing better than us. There is no accountability for lapses as reported from time to time by the press. Proper follow up or impact analysis was not done. We have one hospital bed per thousand population while WHO has recommended 3.5 beds. Present government has launched a few good initiatives, but it is too late and too little. Some of these initiatives are yet to be implemented to give results.
We have to make ad hoc arrangements on vital items like oxygen which was flown from other countries of the world including some very small countries. Considering the cost and time along with the loss of human life we can summarise that we did not plan well. 
States cannot shrug their responsibility and blame the center all the time. I have been part of the National Disaster Management Authority and have written many national guidelines along with other experts, but these were never practiced and implemented as required. The lesson is to improve medical infrastructure as being done now to construct 50 modular hospitals in the next three months in addition to DRDO made hospitals which are run by Armed Forces Medical Services. One can create hospitals overnight but not manpower which takes a long time to implement. We can only take care of disasters if our healthcare system is in place for day-to-day functioning and emergencies. There is a need to develop a system to achieve holistic healthcare. We need to pay much attention to the rural healthcare system where 70% of the population of India lives. There are challenges to deploy healthcare manpower in rural settings and need to incentivize them. One can think of transporting medical manpower by road every day to work in rural areas since roads have now improved and they can also be allocated residence nearby where all facilities exist for family like school etc. User friendly technology to treat the population should be used, there are many case studies to emulate such best practices. 
We handled COVID-19 first wave very well but became complacent and suffered badly in the second wave. Our wearing mask and social distancing behaviour went for a toss as many instances of showing bravado could be noticed on news channels. One ignored basic precautions in religious congregations, political rallies and various demonstrations. Many times, culture took precedence over scientific facts. 
The vaccination drive is a big learning exercise. How can one expect villagers who have no access to smartphones to book a slot on a portal, a study reveals that 60% of the rural population is unaware of how to enroll for vaccination, a simple approach is to be publicized and adopted. Many advertisements are not for awareness but for visibility of political leadership. Waste of taxpayers' money which even the court has pointed out. We, as citizens too, have a responsibility to the country and fellow citizens to follow COVID discipline.
The negligence was clearly transparent when around one lakh took fake COVID-19 certificates to attend Kumbh, whom are we fooling? Opposition parties should do value-based politics in such national emergencies instead of criticizing the ruling government all the time. Many times they are misguiding the population by spreading misinformation for electoral gain. We all have to take the blame for mismanagement and  ensure to make India better to live in  future, though it is easier said than done.
There is a need to develop a robust healthcare infrastructure and system, strictly following the guidelines laid out by the government. There is a need to safeguard the have nots and marginalized. A redefined Hub & Spoke model, supply chain, an audit of every penny spent and penalize the defaulters. 
We need to be "Atmanirbhar" India in true sense and we have enough talent to handle everything in true sense. This pandemic should be taken as an opportunity in adversity.