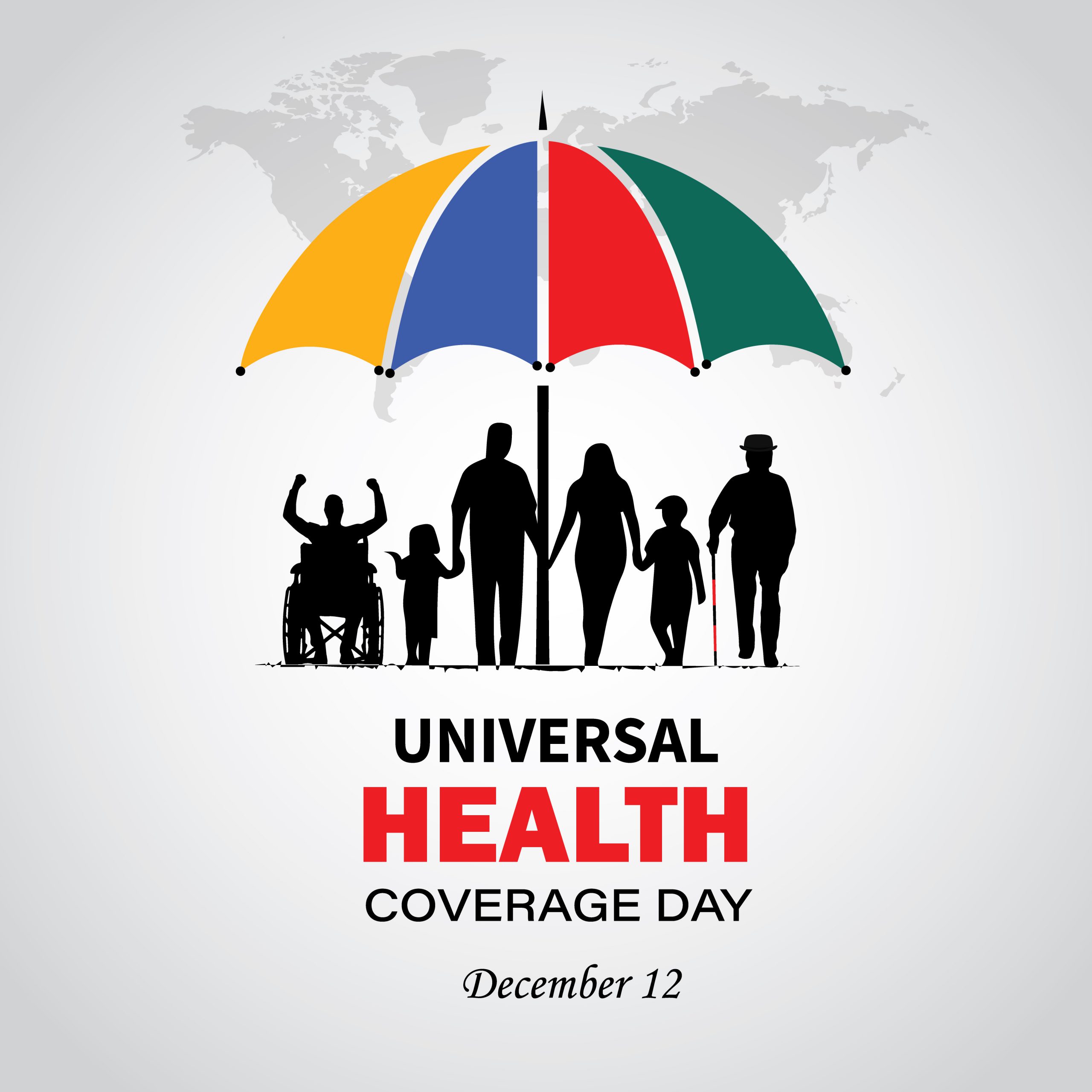 National Health Policy 2017 of India clearly laid down the provision of digital health and identified the need for development of the National Digital Health Authority in India.
India has been putting constant efforts to promote digitalisation of entire health data nationwide. The goal behind these efforts is to achieve Universal Health Coverage (UHC) and Sustainable Development Goals (SDGs) by making health accessible, affordable and equitably distributed. Digital health simply means digitisation of health data. Health data can be anything like outcomes, medical record, medical staff records etc. National Health Policy 2017 of India clearly laid down the provision of digital health and identified the need for development of the National Digital Health Authority in India. This health policy has given significant emphasis on leveraging digital technologies for enhancing the efficiency and effectiveness of delivery of all the healthcare services.
To manage the deficiencies that exist in the current health care systems, the policy recommends a paradigm shift from the existing silos to a holistic and comprehensive health eco-system through the latest digital architectures and technologies. Health Management Information under the National Health policy, 2017 emphasised that the health system should ensure district-level electronic database of information on health system components by 2020, strengthen the health surveillance system and establish registries for diseases of public health importance by 2020 and establish federated integrated health information architecture, Health Information Exchanges and National Health Information Network by 2025. According to the health policy, the government of India has implemented National Digital Health Mission (NDHM).
Digital health expands the concept of e-Health to include digital consumers, with a wider range of smart and connected devices.
Global strategy on digital health
The World Health Organisation (WHO) adopted the Global Strategy on Digital Health 2020-2024. The purpose for a global strategy on digital health is to promote healthy lives and wellbeing for everyone and everywhere at all ages. This robust global strategy integrates financial, organizational, human and technological resources to deliver its potential, national or regional digital health initiatives. In the context of this global strategy, digital health is understood to mean "the field of knowledge and practice associated with the development and use of digital technologies to improve health". Digital health expands the concept of e-Health to include digital consumers, with a wider range of smart and connected devices. It also encompasses other uses of digital technologies for health such as the Internet of Things, advanced computing, big data analytics, artificial intelligence including machine learning, and robotics. Majority of the nation has been adopting WHO global strategy on digital health which is a very comprehensive and well formulated policy.  
Indian public health infrastructure is divided into primary, secondary and tertiary care services in both public and private sectors.
India's position towards digitalisation of health
Indian public health infrastructure is divided into primary, secondary and tertiary care services in both public and private sectors. Public health sector is funded by the Government. India has progressed many steps about digitisation of the health sector, still way more to go. Digitisation of health records is happening now in both the private and public sector. Public sector did not progress much due to insufficient funds or ineffective utilisation of funds allotted by the central and state governments. 
India is working in a planned manner to achieve its goal of digitalisation. It launched the "Digital India" programme in 2015. Aim of this programme is to provide digitally and electronically advanced means to the citizens that will facilitate to connect rural areas with urban areas through network devices and services. The programme is designed to ensure that the government services are accessible to all including poor and downtrodden people, through electronic means. This will help for fastening, rendering of services and improving the quality of life of even the lowest stratum of society.
India is now the 2nd fast digital adopter in the World. India is planning to provide high speed broadband services to all the villages and remote areas. On the other hand, India is facing immense problems like poor doctor-patient ratio and poor indicators of health outcomes. Digitalisation of the healthcare sector can solve these problems of insufficient infrastructure, less doctors, less staff, travel issues, lack of access to healthcare and high cost.
To accomplish this vision, network access has been improved by increasing bandwidth. Advanced digital technologies are adopted to facilitate and increase the digital infrastructure of the country. National Health policy 2017 advocates development of Digital tools and technology to enhance the healthcare system and achieve universal health coverage for all. As a result, NITI Aayog in 2018 released a proposal for National Health Stack to provide foundation for health IT programs in India. The committee formed by NITI Aayog has come up with National Digital Health Blueprint in 2019.  The blueprint is not merely an 'architectural document' but also has specific details of the building blocks required to fulfil the vision of NHP 2017. It has the institutional mechanism and an action plan for realizing digital health in a comprehensive and holistic manner. The key features of the blueprint are a 5-layered system of architectural building blocks, Unique Health Id (UHID), privacy, consent management, national portability, EHR, applicable standards and regulations, health analytics and above all, multiple access channels like call centre, Digital Health India portal and MyHealth App. NDHB also recognised the formation of a National Digital Health Mission that can drive implementation of NDHB. National Digital Health Mission is launched in 2020. The vision of NDHM is to create a national digital health ecosystem and support universal health coverage. NDHM will be rolled out in four phases and four primary systems are launched in its 1st phase which are-Health ID, Health facility Register, Personal Health records, Electronic medical records and Digi doctor.
Digitisation of health will help to solve the problem of accessibility, availability, affordability, quality of care and safety of patients. NDHM integrated database will be available for analysis, implementation and policy designing of health programmes. Digitalisation can be very helpful for supply chain management or inventory control and it can give notifications about stock and warning about inventory control. Training of staff can be done digitally which will save lots of cost. There would be more transparency as all the data would be made online and would be accessible to citizens of the country. It will help reduce paperwork and increase GDP of the country. The main challenges of digitalisation in India are lack of infrastructure and required technology to support this. Servers are overloaded, lack of network in rural areas and high cost of application. It is time-consuming in initial phases as double data entry work is done in both register and computers. Lack of digital education for most of the staff in rural areas particularly frontline health workers, security and privacy issues are noticed main hurdles to implement digital health.
Telemedicine and artificial intelligence will be facilitated to accomplish quality health care delivery to the common people through digitalisation.
Telemedicine has now turned out to be the most useful and cheapest tool to bridge the gap between shortages of doctors in rural areas. Efficacy of telemedicine has already been shown by many projects established during COVID-19 period.  Anticipating the increased need of telemedicine by health-care providers, the Medical Council of India released practice guidelines in March 2020. During this pandemic period, telemedicine has proven to be more effective as it permits consultation and discussion between doctors and patients irrespective of their location.
The first Telemedicine Pilot Project was launched by Indian Space Research Organization in 2001 by linking Chennai's Apollo Hospital with the Apollo Rural Hospital at Aragonda village in the Chittoor district of Andhra Pradesh and this hospital became a pioneer of Telemedicine in India. There are other examples of successful telemedicine work like the First Coronary Care Unit in Siliguri District Hospital and Bankura Sammilani Hospital, Bankura, West Bengal, mammography services at Sri Ganga Ram Hospital, Delhi; oncology at Regional Cancer Center, Trivandrum; and surgical services at Sanjay Gandhi Postgraduate Institute of Medical Sciences, Lucknow and many more.
Telemedicine pilot project in Karnataka has already provided more than 10,000 teleconsultations and brought multi-specialty healthcare to a significant section of the rural population of Karnataka. This network would serve as a model for the utilization of 'HEALTHSAT,' which is proposed for launch in the future. Telemedicine can support and advance primary healthcare via-providing easy access to people living in remote areas, simplify communication between healthcare providers and individuals regarding prevention, diagnosis or management of a health condition. It can help promote and maintain healthy behaviour in the community.
Artificial Intelligence (AI)
Many articles mention that digital health enhances quality, efficiency and safety of primary health care, but its complete digitalisation of PHC's is a very slow and time consuming process. India presents unique challenges to healthcare such as less patient doctor ratio, patient nurse ratio, patient to bed ratio and now demographic transition and shift of disease burden from communicable to non-communicable diseases. All these can be handled by AI.
Sunil Wadhwani, founder of the Wadhwani Institute for Sustainable Health and cofounder of Wadhwani AI, was one of the earliest drivers of rural healthcare in India. He recited a story of a poor farming couple he interacted with in rural Rajasthan about a decade ago, where the wife was suffering from high diabetes and the family had no means of providing her the care she needed. He remarked that today, with wearable technologies and instant blood sugar detection kits, her condition could have been indicated much sooner and she could have received timely help. But this is easier said than done. India's rural and deep interior regions still struggle with limited to no access to healthcare.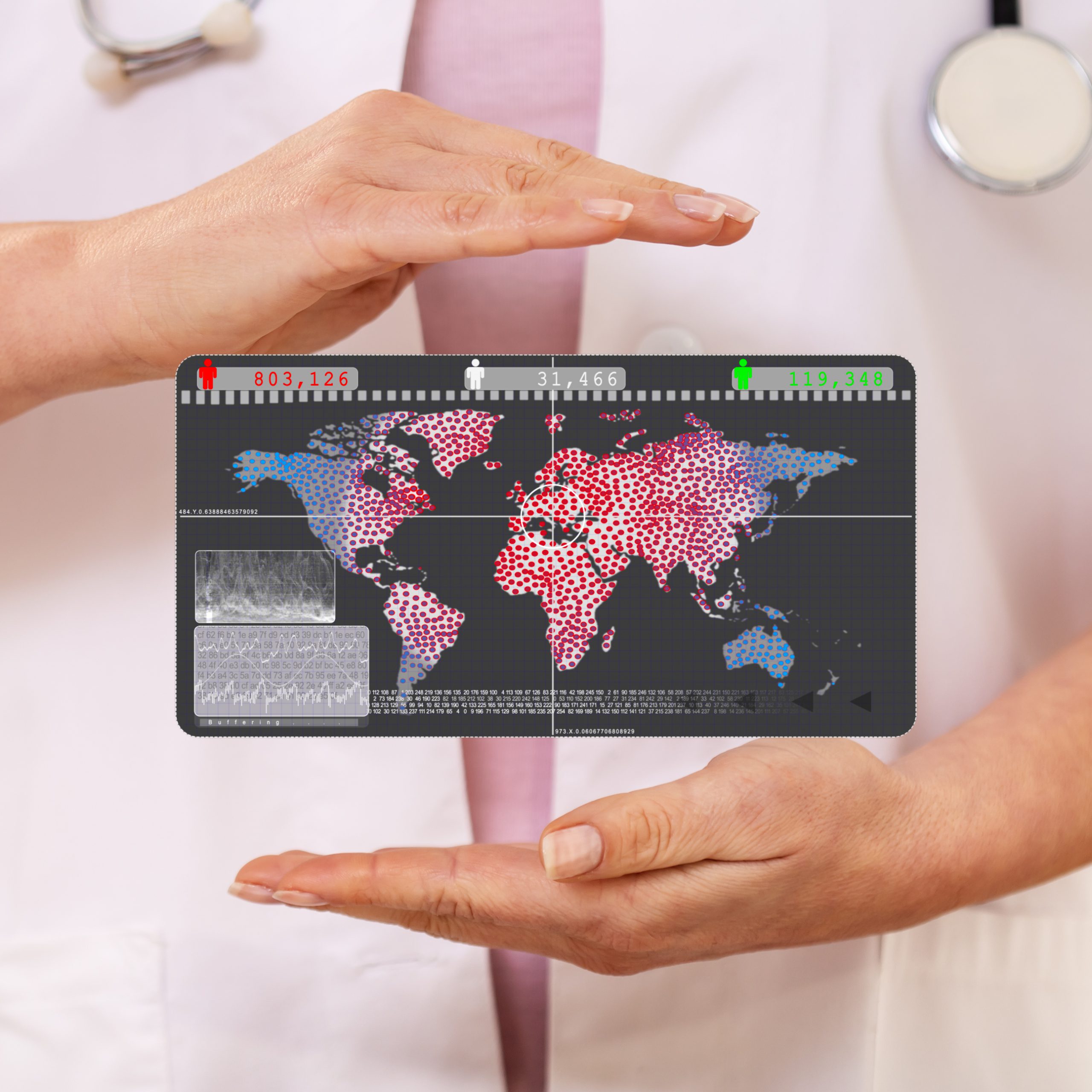 But what's different now is the concentrated efforts made by the government in collaboration with private sector entities, to capitalize technology and provide a continuum of care. He elaborated on the National Health Policy, the establishment of Ayushman Bharat and more recently, the National Digital Health Mission as ways to integrate all key stakeholders to impact change. He also spoke of the WISH Foundation that's using technology extensively to transform primary healthcare. More recently, his endeavor Wadhwani AI with brother Romesh, was started to drive high impact AI projects in healthcare and agriculture – these include TB detection, maternal and fetal care, and precision farming to name a few. India under Ayushman Bharat has initiated use of AI to smoothen the process of digital ID formation and for NDHM.
During the Pandemic period and critical health crises, digital health is necessary to provide quality of care, better health outcomes, facilitate availability, accessibility, and affordable health care through universal health coverage. Telemedicine and artificial intelligence will be facilitated to accomplish quality health care delivery to the common people through digitalisation.  Health has become a global subject now. Digital health is one of the emerging trends of this decade and will have a profound influence on geopolitical and socioeconomic realities in the future. Importance of digital health cannot be neglected, and it should be scaled down to the health and wellness centre and community level.  However, it requires political will and a huge budget to implement religiously. Despite many constraints, India will fulfil digital health mission in future with determination. This is the high time to think about the virtual hospital, digitalisation of healthcare facilities, software based disease diagnosis, telemedicine and use of extensive AI in healthcare settings to deliver healthcare services timely and effectively to the common people specially in India. 
Dr. Sumant Kumar Swain is an Assistant Professor in IIHMR Delhi. He has more than thirteen years of experience in national health programme evaluations, operational and formative research projects using both qualitative and quantitative methods in various health and social programmes. He has various national and international accolades on his name.
Dr.Arpita Dhawan is working on NDHM project in Iqvia. She has more than five years of experience of working as a dental surgeon. In her journey to pursue public health she has done Internship on various projects pertaining to recent pandemic Covid-19.