Source: www.business-standard.com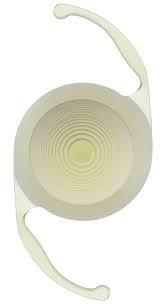 Globally, cataracts are the most common cause of vision loss. With the increasing ageing population, the number of people with cataracts is expected to double by the year 2050 in America. Alcon, the global leader in eyecare is committed to help people see brilliantly and this new device made by them is another step forward in their vision. Alcon, an American Swiss medical company specialising in eyecare has introduced AcrySof IQ vivity extended vision intraocular lens for patients undergoing cataract surgery. 
This is a presbyopia-mitigating lens made with a non-diffractive extended depth of focus that is able to stretch and shift light without splitting it in the vision
It is a medical device innovation which is a blue light filtering and ultraviolet absorbing foldable intraocular lens that has monofocal- quality distance with excellent intermediate and functional near vision. The vivity device is FDA approved and is the first and only non-diffracted extended depth of intraocular lens in the United States. This intraocular lens meets the needs of cataract patients who are interested in restoring their visual performance and improving their lifestyle. The disruptive technology of the vivity lens fills a gap for eye surgeons as a presbyopia-mitigating IOL option for those patients who are not candidates for a diffractive IOL platform but want independence from spectacles.
Opthalmologists in some of the European countries, Canada, New Zealand, Australia, Latin America and United States are already using this vivity device since 2020. Lately in 2022 it has been introduced in India too.