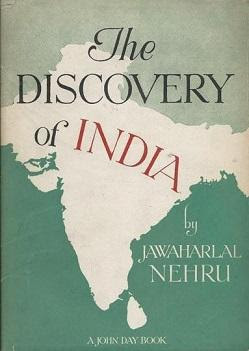 As a child, I grew up watching the iconic television series "Bharat Ek Khoj," which sparked a fascination with Indian history that has stayed with me to this day. Recently, I had the pleasure of reading "The Discovery of India," a literary classic penned by India's first Prime Minister, Jawaharlal Nehru. This timeless work offers not only a comprehensive account of the nation's cultural, historical, and political journey but also holds a special nostalgic value for me. Reading the book, I was transported back to my childhood days, eagerly absorbing the stories and learning about the rich tapestry of India's past.
Nehru's eloquent and insightful prose, along with his unique perspective as a freedom fighter and statesman, provides an invaluable understanding of the development of Indian politics. In "The Discovery of India," we see the genesis of the ideas that formed the bedrock of Indian politics during the tumultuous years leading up to and following independence. It is fascinating to compare the foundation of the country's political landscape with where we stand today, shedding light on the evolution of Indian polity over the years.
Reading about the rulers of princely states, particularly the praise Nehru bestows upon Maharaja Ranjit Singh, piqued my interest further. I now find myself inspired to explore more books about the princely state rulers from Travancore, Jaipur and Punjab, diving deeper into the lives and legacies of the men and women who shaped the course of Indian history. Their stories, woven together in Nehru's masterful narrative, illuminate the complex historical tapestry of India's past.
"The Discovery of India" is more than just a historical account; it is a testament to the ideals and aspirations that drove India's quest for independence. The book offers a unique lens through which to view India's relationships with other nations and its alignment with various political ideologies during the early years of the republic. Reading Nehru's work is not only an enlightening experience, but it is also a poignant reminder of the foundation on which modern India was built. As an avid reader and a student of Indian history, I highly recommend "The Discovery of India" for those seeking to understand the rich and complex narrative that shaped the nation we know today.
Reviewed by Sachin Gaur, Executive Editor, InnoHEALTH Magazine