With an aim for improving quality of care in labor room and maternity operation theatres, the Union Ministry of Health and Family Welfare has recently announced the launch of program 'LaQshya'.
The Program aims at implementing 'fast-track' interventions for achieving tangible results within 18 months. Under the initiative, a multi-pronged strategy has been adopted such as improving infrastructure upgradation, ensuring availability of essential equipment, providing adequate human resources, capacity building of health care workers and improving quality processes in the labor room.
Also Read: Unreported angels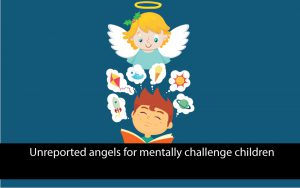 Informatively, India has come a long way in improving maternal survival as Maternal Mortality Ratio (MMR) has reduced from 301 maternal deaths in 2001-03 to 167 in the year 2011-13, an impressive decline of 45% in a decade. India is further committed to ensuring safe motherhood to every pregnant woman in the country.
A transformational improvement in the quality of care around childbirth relating to intrapartum and immediate postpartum care shall dramatically improve maternal and newborn outcomes.
According to official sources, the Program will improve quality of care for pregnant women in labor room, maternity operation theatre and obstetrics intensive Care Units (ICUs) and High Dependency Units (HDUs).
LaQshya program is being implemented at all Medical College Hospitals, District Hospitals and First Referral Units (FRU) and Community Health Centers (CHCs); it will benefit every pregnant woman and newborn, delivering in public health institutions.
'LaQshya' will reduce maternal and newborn morbidity and mortality, improve quality of care during delivery and immediate post-partum period and enhance the satisfaction of beneficiaries and provide Respectful Maternity Care (RMC) to all pregnant women availing public health facilities.
To strengthen critical care in Obstetrics, dedicated Obstetric ICUs at Medical College Hospital level and Obstetric HDUs at District Hospital are operationalized under LaQshya program.
The Quality Improvement in the labor room and maternity OT will be assessed through NQAS (National Quality Assurance Standards). Every facility achieving a 70% score on NQAS will be certified as LaQshya certified facility.
Furthermore, the branding of LaQshya certified facilities will be done as per the NQAS score. Facilities scoring more than 90%, 80%, and 70% will be given Platinum, Gold and Silver badge accordingly. Facilities achieving NQAS certification, defined quality indicators and 80% satisfied beneficiaries will be provided the incentive of Rs. 6 lakh, Rs. 3 lakh and Rs. 2 lakh for Medical College Hospital, District Hospital, and FRUs respectively.