In India alone, there have been 2,767,273 confirmed cases of COVID-19 with 52,889 deaths from Jan 30 to 19 August 2020.
The global pandemic due to the novel Coronavirus disease COVID-19 has been considered as the deadliest of all the viruses witnessed so far. The spread of the COVID-19 pandemic originating in Wuhan (China) to almost all the countries of the world, may have a lasting impact on the way we live and the way we work. Globally, there have been 21,989,366 confirmed cases of COVID-19, including 775,893 deaths till 19 August 2020. In India alone, there have been 2,767,273 confirmed cases of COVID-19 with 52,889 deaths from Jan 30 to 19 August 2020. There have been several occurrences of virus pandemics in the past such as Spanish Flu, Severe Acute Respiratory Syndrome (SARS), Middle Eastern Respiratory Syndrome (MERS), H1N1(swine flu), but the scale of government interventions and the pandemic of fear observed in the case of COVID-19 across the world are unprecedented. The situation has been more or less similar across the globe. I had a conversation with one of my collaborators from Finland around mid- May 2020. He described the situation as "… in near-complete lockdown. I can't go to my office without permission that needs to be granted the previous day… may not stay more than two hours, no meetings, no corridor chatting, only one person at a time in a room..".
The regular academic work such as teaching, examinations, meetings have been forced to go online. He opined that though online mode is seemingly efficient in executing the day to day business, unplanned face-to-face live interaction in pre-COVID-19 scenarios used to be more conducive for generating new ideas, inspiration, and value addition.  The pandemic has affected the individual and group behaviour that, in turn, has impacted the economic activities and the demand. We have been experiencing the manifestation and inter-play of three key factors: inherent nature of the virus spread, policy interventions by the government and administration, and the behavioural response of people. We can only do a post-mortem on which one of these three factors had the most devastating impact in terms of real outcomes in the future. It requires capturing reliable data from different sources and a detailed data analytics.
Globalization and international travels have led to the pandemic spreading quickly across the world leading to unprecedented burden of morbidity and mortality. The spread has two components: seeding infection in a community from some foreign patient through migration and subsequent spread in the community through social interaction. Since the disease was of foreign origin, efforts were made to contain it and avoid community spread. Government has tried to control the seeding by screening people at the entry points such as airports and railway stations. But due to some inefficiency in the screening process and carelessness of such migrants, the disease could enter into the community. Further, high rate of infectivity of COVID-19 and different types of social gathering helped in rapid spread to different parts of the country. A massive hunt to trace the contacts started by the government and it appeared to give dividends in terms of identification, quarantine, and hospitalization of suspected/infected persons. But some people took the risk of Coronavirus very casually resulting in spread of infection to sizable number of people. These people subsequently spread across the country creating several hotspots in different part of the country. Medical professional and police had tough time convincing people to volunteer for testing and observing social distancing. Gradually, people have started following the guidelines. But it has already delayed and it could spread to several parts of the country. Fortunately, the fatality rate turned out to be relatively less in India compared to that in other countries.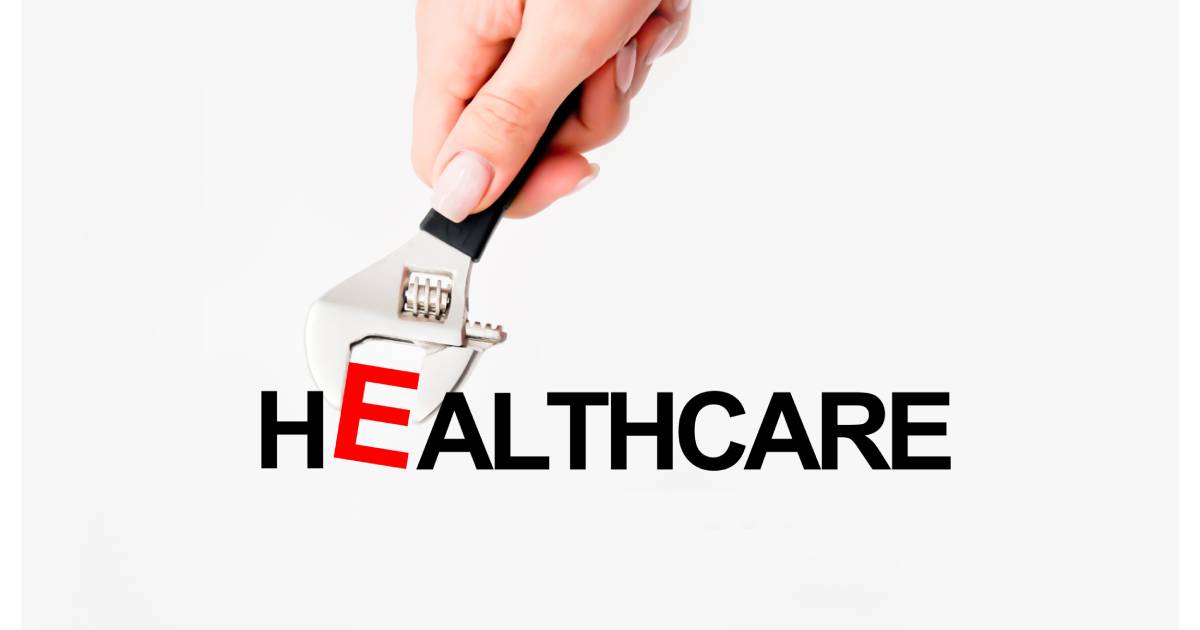 The pandemic has affected the individual and group behaviour that, in turn, has impacted the economic activities and the demand.
India government had imposed a national wide lockdown and social distancing norms to check the spread as it won't be able to provide healthcare services if there be a surge in demand with its high population density and relatively weak health infrastructure. Most of the shops have been closed during the lockdown barring few shops selling essential items. Though the shops have been notified to strictly follow social distancing with circles made on the floor to keep a safe distance, but how many people actually follow it remains a question. Many companies have adopted work from home policy to reduce the risk to their employees. The sudden imposition of lockdown created another dimension of problem with migrant labours stranded in different parts of the country. It appears there was huge communication gap or lack of coordination between the central and state governments in implementing the lockdown policy at the ground level. That led to migrant labours assembling at railway stations and bus terminal in a hope to return to their native place. Such incidents have increased burden on the administration to manage these crowds. These migrant labours really faced a tough time relocating themselves in the lockdown scenario. The spread of COVID-19 has led to significant economic, social, and political consequences. Daily wage workers are the most affected due to prolonged lockdown. Government has taken several measures to reduce the impact of COVID on the livelihood of common people. The effectiveness of such measures is to be seen in the future. Food supply network also got disrupted and we are not sure if everyone is getting proper supply of food in this trying time. Layoffs and reduced social gathering has also increased the level of mental health issues.
COVID-19 has dented almost all the businesses worldwide. Healthcare businesses are not immune to it and faced a huge impact due to lockdowns. The hospitals become less crowded compared to the pre-COVID time as patients are refraining from visiting hospitals for the fear of infection. Some private hospital facilities were closed, while healthcare professionals at other hospitals were strained due to increased workload and increased risk of infection. The healthcare system had to provide medical care to individuals and community in the wake of the surge in the number of COVID patients. There had been a severe shortage of diagnostic kits, respiratory aids, ventilators, Personal Protective Equipment (PPE), and Intensive Care Unit (ICU) beds that created a sudden surge in the global demand of these items for both patients and frontline workers. The supply chain faced a major disruption. With most of the PPE kits imported from China found defective, there had been a nationwide call for indigenous, high-quality products. This led to several entrepreneurial efforts to meet the demands with indigenous products. Healthcare sector is facing a twin-burden: It has to incur fixed costs by investing in additional manpower, equipment and other resources to ensure preparedness for safety and treatment of patients, but there is a sharp drop in the cash flow due to decrease in the out- patient footfalls, elective surgeries and international patients (medical tourism). However, the pandemic has also brought in entrepreneurial opportunities in the healthcare businesses. There are several business opportunities in healthcare sector that need to be pursued to ensure the safety and timely treatment of patients.
We should analyse and learn from the healthcare systems in Taiwan, Finland, New Zealand, and Sri Lanka where there have been very less number of cases.
Though the curve for new COVID cases is flattening at several places, growth in the number of cases is getting reported from other locations. The situation is going to persist for a longer duration and is likely to bring a paradigm shift in the daily life of people in the post COVID era. Many measures such as nationwide lockdowns were effective in reducing the spread, but have devastating impact on the economy. Even many developed countries failed to anticipate the scale of the devastating impact the COVID-19 virus could make. The responsibility and accountability of World Health Organization (WHO) has increased to monitor such outbreaks and share timely and reliable information to all the countries in the world. We need a proactive global participation for a collective and holistic approach rather than the reactive mechanisms that we have witnessed in the event of the outbreak. There is a need for the healthcare system to have better preparedness and adaptation to deal with the situation with urgency. The testing capacity and other healthcare facility is getting scaled up as the number of cases detected per day is increasing.
Technology scale up with human centric approach is required to deal with quality and safety issues in healthcare. Preventive care has suddenly become extremely important and inevitable. Policy related to preventive care must be critically evaluated and a roadmap needs to be prepared to implement it in a holistic manner. Ambulatory care may be required as it's difficult to accommodate huge number of patients in the existing hospital infrastructure. Patients are being advised to stay in home quarantine and follow the guidelines. Educating people about the dos and don'ts is a challenge. Making reliable information available to people in their native language would be more effective. Effective communication to patient and their caretakers are extremely important to contain the spread of COVID-19.
With increases customer expectations, patients are no more passive subjects before a doctor. Patients are becoming tech savvy and expect their active engagement in healthcare decisions. It is important to engage patients and their care takers in the entire care process, data management to deal with billions of people. They should be encouraged to share the healthcare data that may be anonymised for data privacy and used for research purposes. Real-time data acquisition plan, cleaning, visualization and other analytical processes are required to extract insights and present them in a dashboard for end users. Data analytics can help at three levels: prediction of outbreak and tracking of spread, tools to help government and administrators in policy decisions, effective and efficient dissemination of information to the people for better compliance. It may also help in designing novel home care and ambulatory care services. There is a need to reduce the risk of infection to healthcare workers and increase the strength of healthcare workers. Healthcare professionals also need to be trained to handle such novel virus as it requires behavioural change to deal with the situation. Healthcare professionals need to wear the PPE kit for a long period that might reduce the supply of oxygen to them and create other health issues. So, innovative design and selection of materials for producing the PPE kit needs more attention.
Healthcare system is facing several challenges to provide healthcare services to a diverse Indian demography. There is a lack of adequate human resources in healthcare sector to handle sudden surge in the number of patients. The situation is further aggravated with a few health workers resigning from their jobs for the fear of infection or burnouts. We must take lessons from the past and chart out our journey for the future. We have to think differently to deal with the new normal evolving in the post COVID era. It requires new ways of delivering healthcare and effective management of processes that we can't change. We should analyse and learn from the healthcare systems in Taiwan, Finland, New Zealand, and Sri Lanka where there have been very less number of cases. There is a need to create a repository of learnings from the COVID experience to develop a technology roadmap and education plan to handle such situations arising in the future. The digitization of the healthcare system would increase the preparedness of the system to cope with future pandemics. Building virtual care capabilities using telehealth and telemedicine and improved triage systems would help to reduce hospital visits that in turn will reduce the risk of hospital-associated infections. Hospitals would need adequate health workers to deal with an increase in the cases of depression, anxiety, and stress. There is also a need for keeping a reserved pool of cross-trained workforce that can be deployed to help in such situations.
The spread has two components: seeding infection in a community from some foreign patient through migration and subsequent spread in the community through social interaction.
Proper tracking of bed occupancy, equipment utilization, and medication inventory is required for hospital resource optimization and better facility utilization. Innovative and sustainable business model should be developed to have a scalable and decentralized testing and treatment facility to reduce the crowding of a centralized facility. Entrepreneurs can play a significant role in transforming the healthcare in India. They can leverage digital technology to improve the preparedness, accessibility, affordability, accountability, and agility of the healthcare system. They can create a knowledge and analytics‐driven culture for adapting to change and improve the responsiveness and resilience of the healthcare system. It may lead to minimize patient readmissions, improving patient engagement and empowerment, reduce costs, and ensure necessary compliance for the safety of patient and healthcare professionals.
There is a need for the database of potential blood donors for plasma therapy and mechanism to contact them and facilitate the plasma therapy process. Acceleration of telehealth and telemedicine infrastructures and Artificial Intelligence-assisted clinical practices is the need of hour in healthcare. A knowledge-driven solution for spreading reliable information and awareness about the situation through social and other media is required to avoid a pandemic of fear which might lead to unanticipated collective behaviour.
Acceleration of telehealth and telemedicine infrastructures and Artificial Intelligence- assisted clinical practices is the need of hour in healthcare.
Government of India has launched an ambitious National Digital Health Mission (NDHM) to facilitate the access to medical services. Under this scheme, it is envisaged to create a personal health IDs for every Indian citizen that would help in creating digital personal health records. It also aims to create a complete digital health ecosystem integrating information on doctors, hospitals, diagnostic laboratories and pharmacies that may be extended later to include information on e-pharmacy and telemedicine services.
NDHM and Ayushman Bharat Pradhan Mantri Jan Arogya Yojana (AB-PMJA, if implemented properly, might be a game changer in addressing the healthcare needs of majority of Indian population. Further, it would lead to creation of Personal Health Record (PHR) and Electronic Medical Record (EMR) that can help in data-driven policy decisions and developing new healthcare services. The healthcare system in India is definitely transforming, but still it has a long way to go.
Composed by: Dr. Ram Babu Roy
Dr. Ram Babu Roy is an Assistant Professor in Rajendra Mishra School of Engineering Entrepreneurship, IIT Kharagpur. He is a doctorate in Management from Indian Institute of Management Calcutta. His research interests include business analytics, modelling and simulation of complex networked systems, and healthcare operations management.