VIVEKANANDA YOGA UNIVERSITY – WORLD'S FIRST YOGA UNIVERSITY OUTSIDE INDIA LAUNCHED IN THE US
Yoga that consists of a group of mental, physical and spiritual practices in the form of postures or asanas originated in ancient India has now been widely adapted by the western world as a posture-based physical fitness, stress relief and relaxation technique.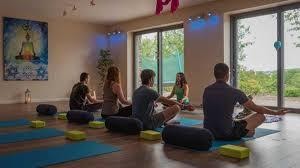 To commemorate the sixth International Yoga Day on 21st June 2020, the world's first yoga university outside India has been launched in Los Angeles, USA that is offering programmes which combine scientific principles and modern research approaches to the ancient practice of yoga. In the recent pandemic situation, the launch of the Institute was jointly done by the Department of External Affairs, India and Consulate General of India, New York on a virtual platform.
An eminent yoga Guru Dr. H R Nagendra who presently is the chancellor of Swami Vivekananda Yoga Anusandhana Samsthana (SVYASA) has been appointed as the first chairman of Vivekananda Yoga University (VaYU), Los Angeles.
SOURCE: ETHEALTH WORLD
COVID MANAGEMENT DONE THROUGH HIGH FLOW NASAL OXYGEN (HFNO) METHOD PROVES TO BE SIMPLE ,ECONOMICAL AND EFFECTIVE WAY FOR DETECTION OF RESPIRATORY DISTRESS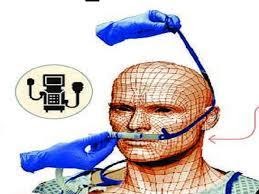 Pune, India has a high patient load suffering from COVID-19 and in order to manage these large number of patients, doctors in Pune are resorting
to high-flow nasal oxygen (HFNO) method to treat respiratory distress in such patients instead of straight away putting them on mechanical ventilation which is invasive in nature.HFNO method is a simple bridge between the oxygen mask and the ventilator.
Out of the three oxygen therapy method given are done via normal oxygen masks, the HFNO and mechanical ventilator.
HFNO method is a popular method amongst the doctors as it is simple, cheaper and less invasive than a ventilator and gives better results in selected patients as expressed by the Association of Physicians of India, Pune branch
FIRST DOCUMENTED CORONAVIRUS RE-INFECTION REPORTED BY HONG KONG RESEARCHERS
A 33 years old male residing in Hong Kong who had recovered from COVID-19 infection and discharged from the hospital in the month of April 2020, was again tested corona positive on August 15, 2020, after returning back to Hong Kong from Spain via Britain. The findings of the research conducted by researchers at the University of Hong Kong indicated that coronavirus which has already claimed more than 800,000 people world over may continue to spread amongst the global population despite herd immunity. This case is the first documented instance of human re-infection with coronavirus.
SOURCE: www.inshorts.com
BLOOD TEST TO DETECT CANCER UPTO 4 YEARS BEFORE SYMPTOMS APPEAR
Team of researchers and bioengineers at the University of California, San Diego have tried to create the ultimate cancer-screening test that has never been done before where one can detect early malignancy, before tumour cells spread.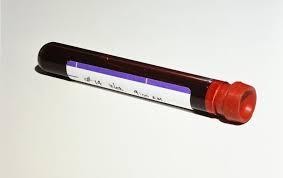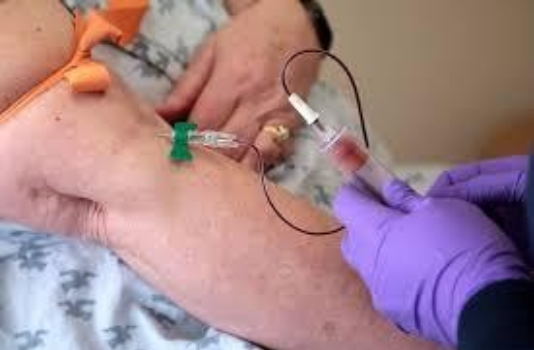 The blood sample collection began in 2007 wherein the researchers started recruiting more than 123,000 healthy individuals in Taizhou, China for annual health check- ups. Eventually they were able to collect more than 1.6 million samples which are efficiently stored. Nearly 1000 participants developed cancer over the next 10 years. The team then focused on developing a test for the most common types of cancer like stomach, oesophageal, colorectal, liver and lung. They named the test as PanSeer test which detects methylation patterns in which a chemical group is added to DNA to alter genetic activity. Abnormal methylation can signal various types of cancer including colon and pancreatic. In PanSeer test DNA is isolated from a blood sample and it measures DNA methylation at 500 locations which have the greatest chance of signalling the presence of cancer. Then a machine learning algorithm compiles the findings into a single score which indicates the likelihood of a person having cancer.
Blood samples from 191 participants were tested, who eventually developed cancer and they were paired with the same number of matching healthy individuals. The team was able to detect cancer upto 4 years before symptoms appeared with nearly 90% accuracy and 5% false positive rate.
This test has certain limitations like the assay can detect only five forms of cancer i.e stomach, oesophageal, colorectal, liver and lung. Also the critics are of the opinion that this test will not be able to detect all cancers before they become symptomatic. The malignant cancer which grows very rapidly cannot be tested in time even if the person is undergoing annual check-ups. It is also possible that certain malignancies will never be detected by blood tests because they do not produce a measurable signal in blood plasma.
We are still stepping away from having an accurate blood-based pan-cancer screening test though it is not impossible. We are getting closer to our needs by the efforts of such researchers who are working relentlessly towards achieving timely diagnostic tools to achieve optimum healthcare. Presently the test cannot be used clinically at this stage as it further requires to be worked upon. But as per the researchers, the PanSeer test is definitely a step towards developing a robust, preliminary baseline test towards cancer screening products and also for early detection of multiple cancer types (four years prior to conventional diagnosis).
SOURCE: www.moneycontrol.com
QURE.AI AND PHARMEASY MAKE IT TO THE WORLD'S MOST PROMISING DIGITAL HEALTH STARTUPS 2020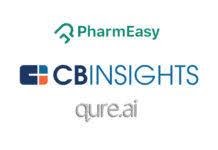 As per the Digital Health 150 ranking by CB Insights, US- based market and business analytics platform has two Indian firms Pharmeasy and Qure.ai that have featured amongst the world's most promising digital health start-ups. In August 2020 these 150 startups have raised more than $20 billion in total from more than 900 investors. These start-ups are working on software enabled solutions across 12 core categories and have shortlisted almost 8000 startups based on various activities like business relations, patient activity, competitive landscape, team strength, tech novelty, market potential, investor profile, news sentiment analysis and proprietary Mosaic scores. Sudden onset of corona virus pandemic in India has stimulated many thoughtful minds to give way to emerging health- tech start-ups.
Another step towards an attempt to improve healthcare in India is the recent launch of National Digital Health Mission on India's Independence Day where digital health ID, e-pharmacy and Telemedicine are the key building blocks. Mumbai-based Qure.ai which was founded in 2016, has developed artificial intelligence (AI)-enabled medical imaging solutions especially to identify abnormalities in CT scans of head. Pharmeasy is India's most trusted online medical supply store which delivers medicines at ones' doorsteps in 1000+ cities and towns across 22000+ pin codes. Pharmeasy enables the user to choose from 1 lakh+ healthcare products on discounted prices and purchase medicines online by connecting the user to registered retail pharmacies and getting them delivered to a person's home. It also sends a reminder to its users' every month for their medicine refill and aims at not letting the users run out of their medicine stock at any moment. SOURCE: www.dailymail.co.uk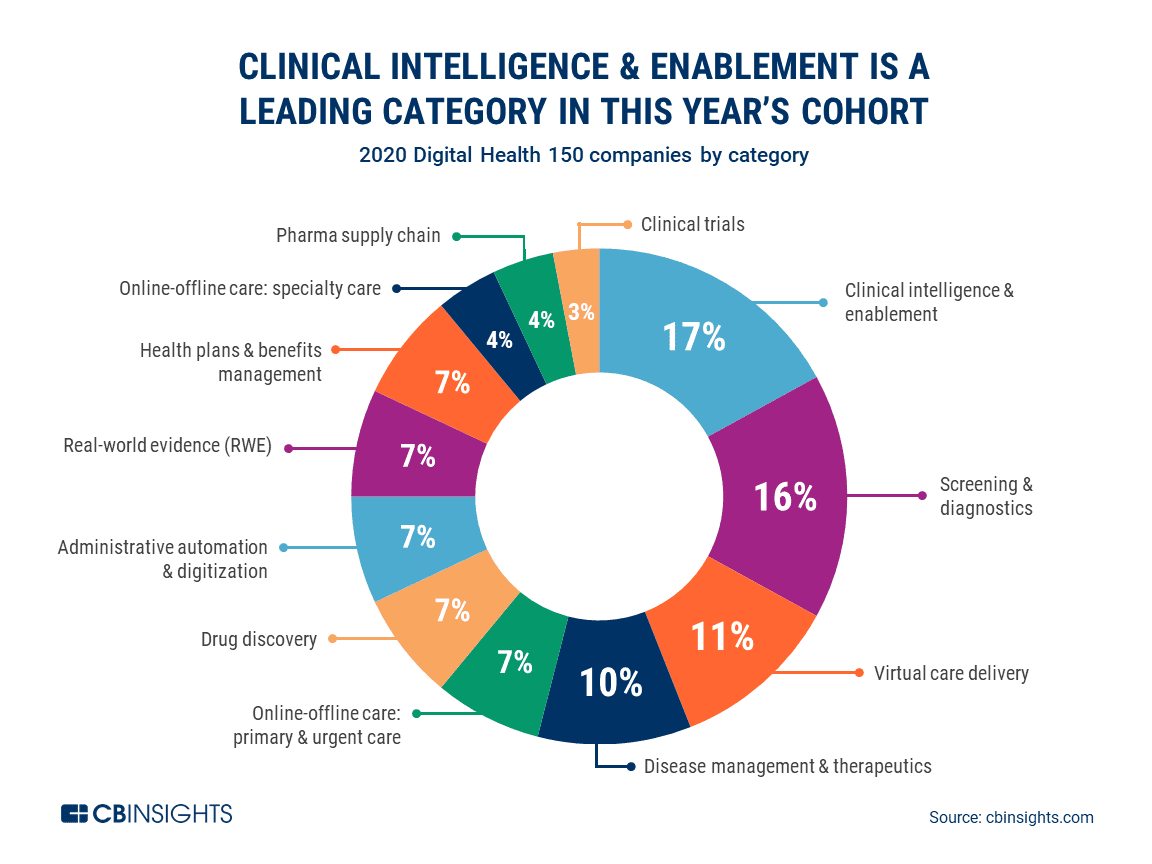 SOURCE: www.dailymail.co.uk
PROMISING 'BREATHALYSER' DEVELOPED TO TEST COVID POSITIVE CASES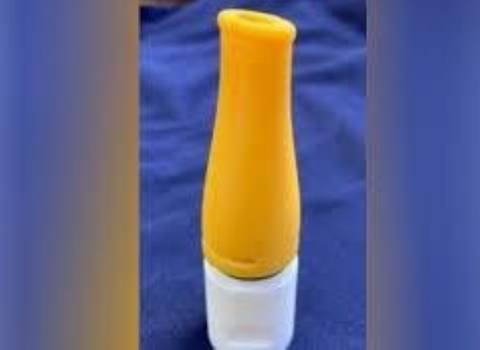 Presently covid-19 testing is done by collecting samples using swabs used on the back of the throat and also inside the nose with long cotton buds that are presently stated as uncomfortable to many people. Then the sample undergoes reverse-transcription polymerase chain reaction (RT-PCR) which is very time consuming, sometimes the results of which also gets delayed due to the backlog of samples. Need of the hour is to have access to cheap and fast testing. Working in this direction a team of researchers in Israel at Technion-Israel Institute of Technology have developed a nanomaterial-based sensor which could detect covid-19 in exhaled breath. This sensor's usage is similar to a breathalyser which can detect covid positivity in a non- invasive manner.
Earlier studies have shown that viruses and the cells they infect emit volatile organic compounds (VOCs) which can be exhaled in breath. Making a note of this, the team made an array of gold nanoparticles linked to molecules that are sensitive to many VOCs which in turn causes a small change in electrical resistance. Machine learning was used to compare the patterns of electrical resistance signals.
The testing of this device was done in March 2020 as the team obtained data from the breath of 58 healthy control patients, 49 confirmed covid-19 patients and 33 patients with lung infections unrelated to covid-19. The participants blew into the device for 2-3 seconds from a distance of 1-2 cm. Once a potential covid-19 'signature' was obtained, they tested the accuracy of the device on a subset of participants. Firstly, it showed an accuracy of 76% in differentiating covid-19 cases from healthy controls, secondly 95% accuracy in differentiating covid-19 cases from lung infections and lastly 88% accuracy in differentiating between sick and recovered covid-19 patients.
Though further validation is needed for this device but the researchers say that atleast for now the device can be useful for quickly screening large number of people to determine which ones may require further testing. Another effort in this direction is being made in Lyons, France which is engaged in the second trial phase of a similar kind of breathalyser that could make a diagnosis in a matter of seconds.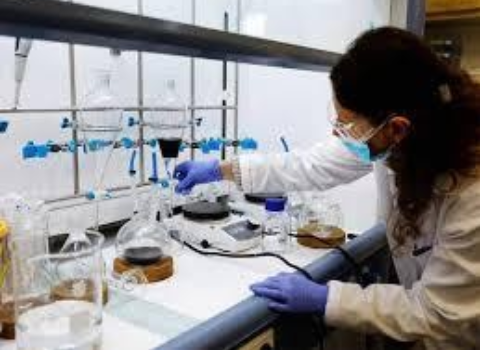 TOKYO'S TRANSPARENT TOILETS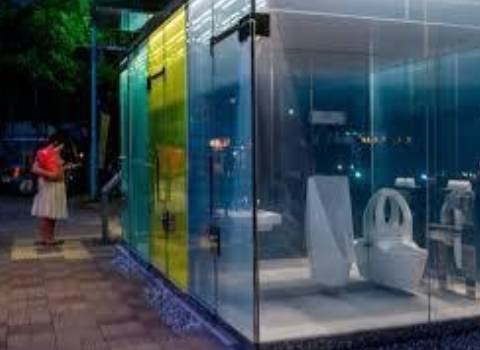 The Japanese have been known for their hygiene and washroom behaviour. For them bathroom culture has been a top priority which is evident from their high- tech toilet museum to airport dog toilets. The latest edition in this direction is the newly introduced high-design public restrooms in Shibuya district of Tokyo, Japan. This effort is made by The Nippon Foundation's Tokyo Toilet Project under which two sets of transparent toilets have been installed in local parks with the aim of changing people perception of public restrooms as there are two main concerns when it comes to public toilets, first is cleanliness and second is it's occupancy or vacancy.
This installation is the first in the line of planned 17 new high-design restrooms. Another six of these washrooms will be installed in different locations by this year end and the remaining ten are tentatively slated for 2021.
The Architect of these smart toilets has tried to cater to both these concerns by making these restrooms completely visible from the outside through colourful tinted windows when they are unoccupied. But when someone steps inside the restroom and locks the door then the walls becomes opaque. This seems to be an example of super engineering. The walls of both these restrooms are in the hues of teal, green, blue, orange, pink and purple and at night these restrooms light up the park premises like a beautiful lantern. Each location has a Women, Men and Multiuse toilet. These new restrooms are surely going to raise the hygiene standards in Japan to a newer level.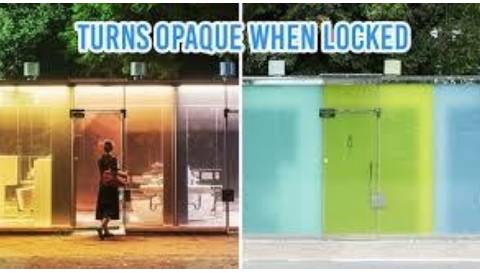 Composed by: Dr. Avnatika Batish
Dr. Avnatika Batish, working as the Director of Strategy and Healthcare at International Health Emergency Learning and Preparedness. She is also a guest faculty for MBA (HR) and MBA Healthcare Management at various B-Schools and is a soft skills trainer.