AstraZeneca signs MoU with RSSDI for diabetes awareness
Biopharmaceutical company AstraZeneca India on Thursday signed a memorandum of understanding (MoU) with the Research Society for Study of Diabetes in India (RSSDI) to drive awareness on diabetes care and its associated complications through digital initiatives. AstraZeneca unveiled a campaign 'Beyond Sugar', a three-year patient awareness program developed to benefit over 1 crore people living with diabetes across the country. This initiative will empower patients/caregivers to have conversations around diabetes and make informed decisions about the management of the disease.
"The purpose of this collaboration between AstraZeneca and RSSDI is to leverage technology to connect the doctor and the patient to provide authentic information. The partnership will go a long way in supporting patient-centric digital awareness campaigns and programs to raise awareness about diabetes and its complications so that they can act early to manage or even prevent the complications," said Dr. Anil Kukreja, Vice President – Medical Affairs & Regulatory, AstraZeneca India. While speaking on the digital initiative, Dr. Kukreja told, "Face-to-face meetings do have their unique advantages of connecting but the kind of reach which we can have through digital medium and the education you can drive through digital have their own advantages. We have seen digital initiatives getting a lot of traction."
"In the COVID era, this digitally-powered initiative will also empower patients/caregivers to have better conversations with their doctors about the disease and make informed decisions in the management of diabetes. All this will culminate towards shifting from the glucose centric management approach towards a holistic and an early Cardio-Renal focused management of type 2 diabetes," said Dr. Banshi Saboo, President- RSSDI and Organising Chairman 2020. "We are mainly looking from the heart point of view as 2/3rd of our diabetic patients develop cardiovascular and kidney-related complications, which are very much neglected. If patients are well educated and screened early, we can prevent these complications," he concluded.
Source: www.health.economictimes.indiatimes.com
New testing method can diagnose Covid-19 in just 30 minutes, study finds
Scientists have developed a new method that allows anyone to easily and quickly detect Covid-19 in just 30 minutes, and is as accurate as the current PCR diagnostic test. The SENSR technology developed by researchers at Pohang University of Science & Technology (POSTECH) in South Korea diagnosis Covid-19 based on the RNA sequence of the virus, reducing the stress on one single testing location and avoiding contact with infected patients as much as possible. RNA is a nucleic acid that mediates genetic information or is involved in controlling the expression of genes.
The biggest benefit is that a diagnostic kit can be developed within a week even if a new infectious disease appears other than Covid-19, according to the research published in the journal Nature Biomedical Engineering. The researchers noted that PCR molecular test currently used for Covid-19 diagnosis has very high accuracy but entails a complex preparation process to extract or refine the virus. The test is not suitable for use in small farming or fishing villages, or airport or drive-thru screening clinics as it requires expensive equipment as well as skilled experts, they said.
The researchers designed the test kit to produce nucleic acid binding reaction to show fluorescence only when Covid-19 RNA is present. The virus can be detected immediately without any preparation process with high sensitivity in a short time. And it is as accurate as the current PCR diagnostic method. Using the new technology, they found the SARS-CoV-2 virus RNA, the cause of Covid-19, from an actual patient sample in about 30 minutes. In addition, five pathogenic viruses and bacterial RNAs were detected which proved the kit's usability in detecting pathogens other than Covid-19, according to the researchers.
Another great advantage of the SENSR technology is the ease of creating the diagnostic device that can be developed into a simple portable and easy-to-use form, the researchers said. The method not only allows onsite diagnosis before going to the screening clinic or being hospitalised, but also allows for a more proactive response to Covid-19 by supplementing the current centralized diagnostic system. "This method is a fast and simple diagnostic technology which can accurately analyse the RNA without having to treat a patient's sample," said POSTECH Professor Jeong Wook Lee. "We can better prepare for future epidemics as we can design and produce a diagnostic kit for new infectious diseases within a week," Lee said.
Source: www.health.economictimes.indiatimes.com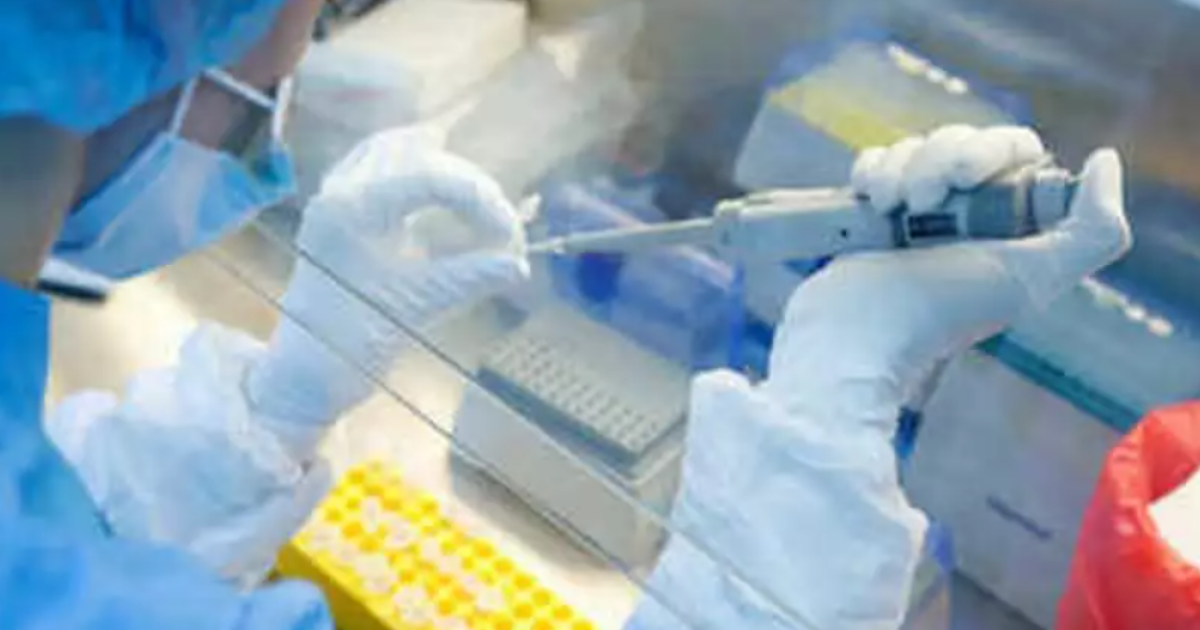 ICMR launches dedicated vaccine portal and national clinical registry for Covid-19
The India Council of Medical Research (ICMR) on Monday launched a dedicated vaccine portal and national clinical registry of COVID-19 to address queries of the people on vaccine development and unveiled the historical timeline of ICMR since its inception in 1911. The National Clinical Registry for COVID-19 will collect systematic data on clinical signs and symptoms, laboratory investigations, management protocols, clinical course of COVID-19 disease, disease spectrum and outcomes of patients. The data will serve as an invaluable tool for formulating appropriate patient management strategies, predicting disease severity, patient outcomes etc.
While inaugurating the web portal of the apex medical research body, Union Health Minister Dr Harsh Vardhan said: "To disseminate the vaccine-related information the exclusive portal will be helpful in creating awareness among the masses. The portal provides useful and important information related to vaccine development, ongoing clinical trials and progress made in this area locally and globally at regular intervals." "The portal on National Clinical Registry for COVID-19 developed by ICMR will be immensely useful. The registry will aim at collecting good quality real-time clinical data to inform evidence-based clinical practice, research, formulating guidelines and policymaking."
Dr Vardhan also launched the Mobile Stroke Unit. He said, "In view of the large burden of stroke and absence of stroke care facilities in Assam, this initiative will go a long way in addressing the needs of the people. The mobile unit, through teleconsultation ensures timely and appropriate treatment to people." "The vaccine portal consists of all the information regarding the Indian efforts towards vaccine development against various diseases including the most recent COVID-19. Interested people can visit the website on https://vaccine.icmr.org.in to get the latest information on vaccine development," said Dr Lokesh Sharma, scientist at ICMR.
On India's fight against COVID-19, Vardhan said, "India's continuously rising Recovery Rate and progressively falling Case Fatality Rate have proven the success of the Covid-19 containment strategy followed by all States and UTs. From having one lab to over 1,800 labs today, we have come a long way in strengthening our capabilities. We have successfully ramped up our testing capacity which has touched 15 lakh daily tests." So far, total Covid-19 in India has crossed the 60 lakh mark with 95,542 fatalities.
Source: www.health.economictimes.indiatimes.com
Quebec creates registry to oversee health-care staff mobility, limit COVID-19 transmission
In order to ensure the stability of the province's health network and limit the transmission of the novel coronavirus, the Quebec government announced Tuesday the implementation of an "exception registry" for staff mobility. Health Minister Christian Dubé said that the goal is to quantify and monitor the movements of health-care workers having close contact with patients.
The registry is expected to provide an overview of the stabilization of the health network's workforce in living environments such as long-term care homes. It is specifically expected to keep track of staff movement between facilities where there are hot and cold COVID-19 zones. Dubé said the registry will ensure a manager will have responsibility over staff mobility and to ensure that all other solutions have been considered and that infection prevention and control standards are met.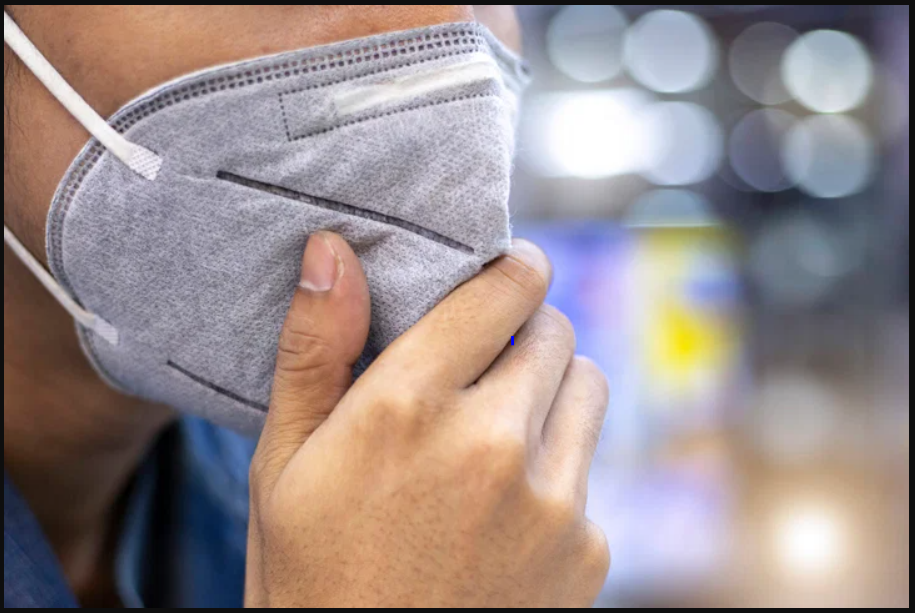 Dubé believes that thanks to the data collected by the management of schedules, it will be possible to oversee the health-care network and to ensure a stable workforce amid the pandemic. The establishment of the registry is currently underway in public and private long-term care homes. It is set to be completed next month. In Quebec, when a health-care employee has to move from a cold zone to a hot one, the authorization of the person in charge of infection prevention and control is necessary. For a reverse movement, from a hot zone to a cold zone, the authorization of the president and CEO of the establishment is required.
Source: www.globalnews.ca/
When and how will covid-19 vaccines become available?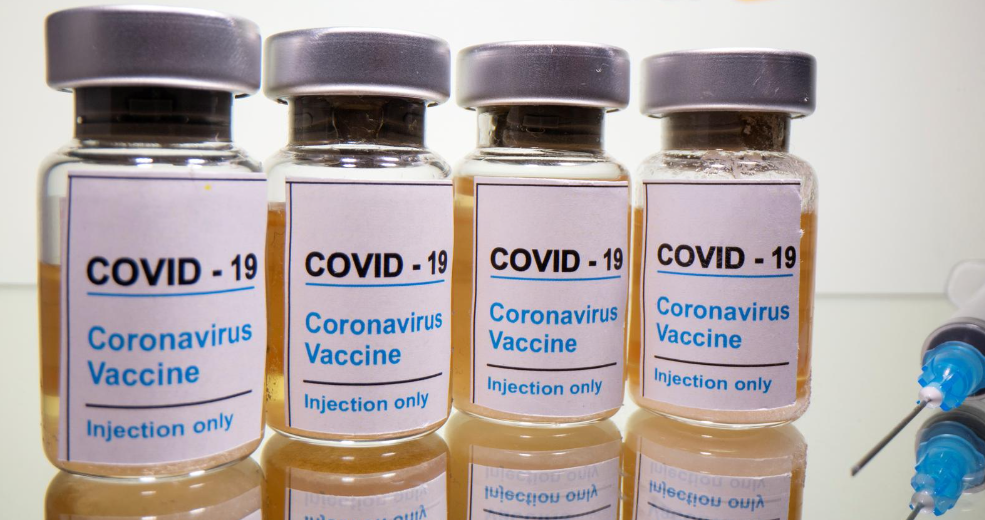 If regulators approve any of the vaccines in coming weeks, the companies have said distribution could begin almost immediately with governments around the world to decide who gets them and in what order. The following is an outline of the process. Pfizer Inc with partner BioNTech SE and Moderna Inc have released trial data showing their COVID-19 vaccines to be about 95% effective at preventing the illness, while AstraZeneca Plc this week said its vaccine could be up to 90% effective.
If regulators approve any of the vaccines in coming weeks, the companies have said distribution could begin almost immediately with governments around the world to decide who gets them and in what order. The following is an outline of the process:
When will companies roll out a vaccine?
Pfizer, Moderna and AstraZeneca have already started manufacturing their vaccines. This year, Pfizer said it will have enough to inoculate 25 million people, Moderna will have enough for 10 million people and AstraZeneca will have enough for more than 100 million people. The US Department of Defense and the Centers for Disease Control and Prevention (CDC) will manage distribution in the United States, likely starting in mid-December with an initial release of 6.4 million doses nationwide.
UK health authorities plan to roll out an approved vaccine as quickly as possible, also expected in December. In the European Union, it is up to each country in the 27-member bloc to start distributing vaccines to their populations.
Who would get an approved vaccine and when in the US?
Upon authorization from the US Food and Drug Administration, the CDC has said first in line for vaccinations would be about 21 million healthcare workers and 3 million residents in long-term care facilities. Essential workers, a group of 87 million people who do crucial work in jobs that cannot be done from home, are the likely next group. This includes firefighters, police, school employees, transportation workers, food and agriculture workers and food service employees.
Around 100 million adults with high-risk medical conditions and 53 million adults over the age of 65, also considered at higher risk of severe disease, are the next priority. US public health officials said vaccines will be generally available to most Americans in pharmacies, clinics and doctors offices starting in April so that anyone who wants a shot can have one by the end of June. It is unclear when a vaccine will be available for children. Pfizer and BioNTech have started testing their vaccine in volunteers as young as 12.
When will a vaccine be available in other countries?
The European Union, the United Kingdom, Japan, Canada, and Australia are all running rapid vaccine regulatory processes. Many of AstraZeneca's doses this year are expected to go to the United Kingdom, where health officials have said that if approved they could begin vaccinating people in December. At the top of their list is people living and working in care homes. In Europe, the EU drugs regulator has said it could rule on the safety of a COVID-19 vaccine in December. Most countries have said the first vaccines will go to the elderly and vulnerable and frontline workers like doctors. Countries say they are buying vaccines via the European Commission's joint procurement scheme, which has deals for six different vaccines and nearly 2 billion doses. Delivery timelines vary and most countries are still drawing up plans for distributing and administering shots. Italy expects to receive the first deliveries of the Pfizer-BioNTech shot and AstraZeneca's shot early next year. Spain plans to give vaccines in January.
In Bulgaria, the country's chief health inspector expects the first shipments in March-April. Hungary's foreign minister said doses will land in the spring at the earliest. Germany, home to BioNTech, expects to roll out shots in early 2021 with mass vaccination centers in exhibition halls, airport terminals, and concert venues. It will also use mobile teams for care homes. Front-line healthcare workers and people at risk for serious COVID-19 are expected to get inoculated first.
When will developing countries have access to vaccines?
COVAX, a program led by the World Health Organization and the GAVI vaccine group to pool funds from wealthier countries and nonprofits to buy and distribute vaccines to dozens of poorer countries, has raised $2 billion. Its first goal is to vaccinate 3% of the people in these countries with a final goal of reaching 20%. It has signed a provisional agreement to buy AstraZeneca's vaccine, which does not require storage in specialized ultra cold equipment like the Pfizer vaccine.
It is expected but not certain that less wealthy countries in Africa and South East Asia, such as India, will receive vaccines at low or no cost under this program in 2021. Other countries such as those in Latin America may buy vaccines through COVAX. Several are also striking supply deals with drugmakers.
How much will it cost?
Vaccine makers and governments have negotiated varying prices, not all of which are public. Governments have paid from a few dollars per AstraZeneca shot to up to $50 for the two-dose Pfizer regimen. Many countries have said they will cover the cost of inoculating their residents.
Source: www.in.reuters.com/
Covid-19: One crore frontline healthcare workers identified to receive vaccine in first phase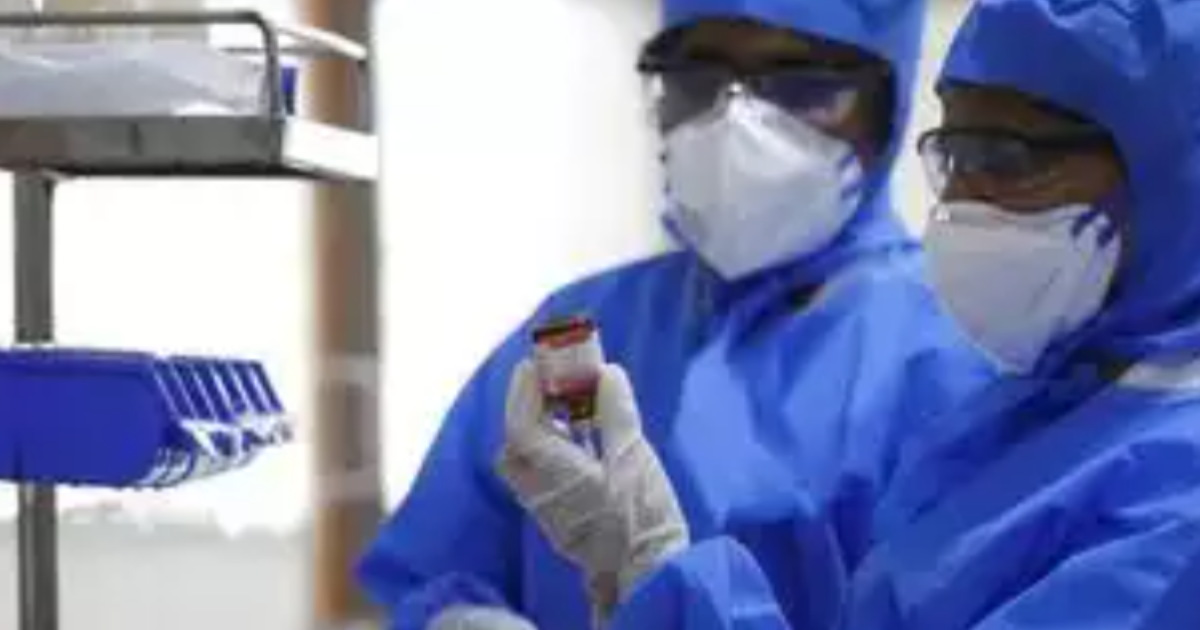 An estimated one crore frontline health workers will receive the first dose of Covid-19 vaccine whenever it becomes available, with around 92 percent of government hospitals and 55 percent of private hospitals across all states and UTs providing data identifying the workers, official sources said. Five vaccine candidates are in advanced stages of development in India, out of which four are in Phase II/III and one is in Phase-I/II trials.
States have been asked to accelerate the process of identifying frontline healthcare workers including doctors, MBBS students, nurses and ASHA workers etc, so that the exercise gets completed in another one week. It has asked states to do planning and mapping of vaccination sessions where healthcare workers will be vaccinated during   the 1st phase and mapping human resources across departments that could be deployed for vaccination sessions for verification of beneficiaries, crowd management and overall coordination.
Prime Minister Narendra Modi will meet with chief ministers and other representatives of states and union territories via video conferencing on Tuesday to discuss the vaccine distribution strategy, sources said. "Around 92 per cent of all government hospitals and 55 per cent of all private hospitals from across all states and UTs have provided data. The rest of the details will come in another one week. We have asked the states to accelerate the process," an official source said.
The anti-coronavirus vaccine, once available, would be distributed under a special Covid -19 inoculation programme, using the processes, technology and network of the existing Universal Immunisation Programme (UIP). It would run parallel to the UIP. The centre,  with the help of state and UT governments, has started the process of identifying around 30 crore priority beneficiaries who would be given vaccine dose in the initial phase, sources had said.
The government has demarcated four categories which includes around 1 crore healthcare professionals including doctors, MBBS students, nurses and ASHA workers etc, around two crore frontline workers including municipal corporation workers, personnel of the police and armed forces, about 26 crore people aged above 50 and a special category of those below 50 with co-morbidities and requiring specialised care.
Health ministry's existing digital platform eVIN which is being used for the UIP is being enhanced for the Covid -18 vaccine distribution and delivery, through which SMSs would be sent to recipients informing the time, date and venue to get the shots and digitally connect them and also track them, sources had earlier said.
Each person in the immunisation list would be linked with their Aadhar cards to avoid duplication and to track beneficiaries. However, in case a person doesn't have an Aadhar card, a government photo identity can be used, the sources said. Five vaccines are under different phases of clinical trial in India with the Serum Institute of India conducting phase-3 trial of the Oxford-Astrazeneca Covid -19 vaccine while the  indigenously developed Bharat Biotech and ICMR vaccine has already started the phase III clinical trial.
Dr Reddy's Laboratories will soon start combined phase 2 and 3 clinical trials of the Russian Covid -19 vaccine Sputnik V in India.Biological E. Ltd has started early phase 1 and 2 human trials of its Covid -19 vaccine candidate. Union Health Minister Harsh Vardhan had said that a Covid -19 vaccine is likely to be available by the first quarter of 2021.
He had said that the Centre estimates to receive and utilise 40-50 crore doses of Covid -19 vaccine covering around 25 crore people by July next year. "The prioritisation of groups for Covid -19 vaccine shall be based on two key considerations — occupational hazard and risk of exposure to infection, and the risk of developing severe disease and increased mortality," he had said.
Source: www.timesofindia.indiatimes.com
Indian-American scientists identify possible COVID-19 treatment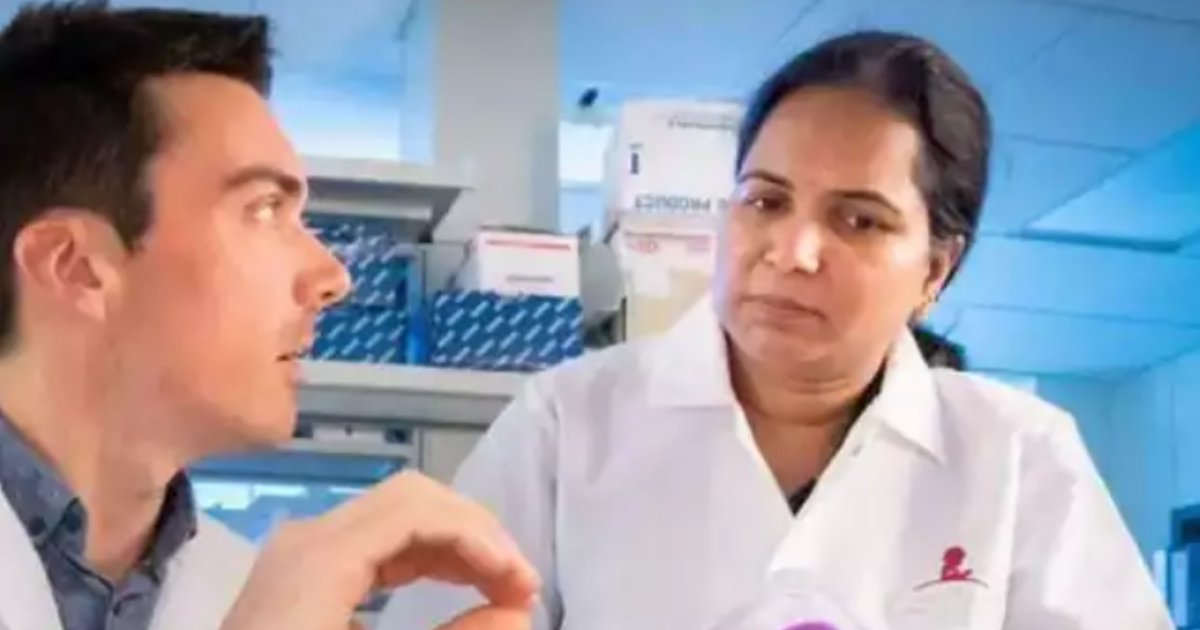 A team of Indian-origin immunologists in the US has discovered a potential strategy to prevent life-threatening inflammation, lung damage and organ failure in patients with COVID-19. The scientists led by Thirumala-Devi Kanneganti, vice chair of Immunology at St. Jude Children's Research Hospital in Memphis, Tennessee, identified the drugs after discovering that the hyperinflammatory immune response associated with Covid-19 leads to tissue damage and multi-organ failure in mice by triggering inflammatory cell death pathways. The researchers detailed in a paper published in the journal "Cell" how the inflammatory cell death signalling pathway worked, which led to potential therapies to disrupt the process. "Understanding the pathways and mechanism driving this inflammation is critical to develop effective treatment strategies," said Kanneganti who was born in Telangana and earned her undergraduate degree at Kakatiya University in Warangal.
"This research provides that understanding. We also identified the specific cytokines that activate inflammatory cell death pathways and have considerable potential for treatment of Covid-19 and other highly fatal diseases, including sepsis," she informed. She worked with Bhesh Raj Sharma, Rajendra Karki and others at her lab for the research that helps increase understanding of the pathways and mechanism that drives Covid-19 inflammation so researchers can develop effective treatment strategies. The infection is marked by increased blood levels of multiple cytokines. These small proteins are secreted primarily by immune cells to ensure a rapid response to restrict the virus. Some cytokines also trigger inflammation.
Kanneganti's team focused on a select set of the most elevated cytokines in Covid-19 patients. The scientists showed that no single cytokine induced cell death in innate immune cells. The St. Jude investigators then tried 28 cytokine combinations and found just one duo that, working together, induced a form of inflammatory cell death previously described by Kanneganti as PANoptosis. The investigators showed that blocking individual cell death pathways was ineffective in stopping cell death caused by TNF-alpha and IFN-gamma. Because TNF-alpha and IFN-gamma are produced during Covid-19 and cause inflammatory cell death, the investigators questioned whether these cytokines were responsible for the clinical manifestations and deadly effects of the disease.
They found that the TNF-alpha and IFN-gamma combination triggered tissue damage and inflammation that mirror the symptoms of Covid-19 along with rapid death. Neutralising antibodies against TNF-alpha and IFN-gamma are currently used to treat inflammatory diseases in the clinic. "The findings link inflammatory cell death induced by TNF-alpha and IFN-gamma to Covid-19," said Kanneganti who received her M.Sc. and Ph.D. from Osmania University in India. "The results also suggest that therapies that target this cytokine combination are candidates for rapid clinical trials for treatment of not only Covid-19, but several other often fatal disorders associated with cytokine storm."
Co-first author Karki added: "We were excited to connect these dots to understand how TNF-alpha and IFN-gamma trigger PANoptosis." "Indeed, understanding how PANoptosis contributes to disease and mortality is critical for identifying therapies," Sharma said.
Source: www.health.economictimes.indiatimes.com
WHO says $4.3 billion urgently needed for vaccine sharing scheme
WHO chief fears the underprivileged might not be able to access the coronavirus vaccines in an equitable manner. There is a risk that the poor and vulnerable will be trampled on in the stampede for coronavirus vaccines, the head of the World Health Organization said on Monday, adding that $4.3 billion was needed urgently for a world vaccine-sharing scheme. WHO director-general Tedros Adhanom Ghebreyesus was speaking at a virtual briefing in Geneva.
Dozens of countries have signed up to the global vaccine plan known as COVAX, which was set up by the WHO and the GAVI vaccine group to provide vaccine doses for countries that could not otherwise afford them. It has so far raised $5 billion, including more than 500 million euros ($600 million) from Germany. G20 nations must help plug a $4.5 billion funding gap for a WHO-led program to distribute coronavirus vaccines and pave the way for an end to the pandemic, a letter seen by AFP on Friday said.
The letter, sent ahead of this weekend's virtual G20 summit, was signed by Norwegian Prime Minister Erna Solberg, South African President Cyril Ramaphosa, World Health Organization (WHO) chief Tedros Adhanom Ghebreyesus and Ursula von der Leyen, president of the European Commission. "A commitment by G20 leaders at the G20 Summit in Riyadh to invest substantially in the ACT-Accelerator's immediate funding gap of $4.5 billion will immediately save lives, lay the groundwork for mass procurement and delivery of COVID-19 tools around the world, and provide an exit strategy out of this global economic and human crisis," the letter dated November 16 said.
"With this funding, and a joint commitment to spend a proportion of future stimulus on the COVID-19 tools needed globally, the G20 will build a foundation to end the pandemic," added the letter addressed to King Salman of Saudi Arabia, the current G20 president.
Source: www.livemint.com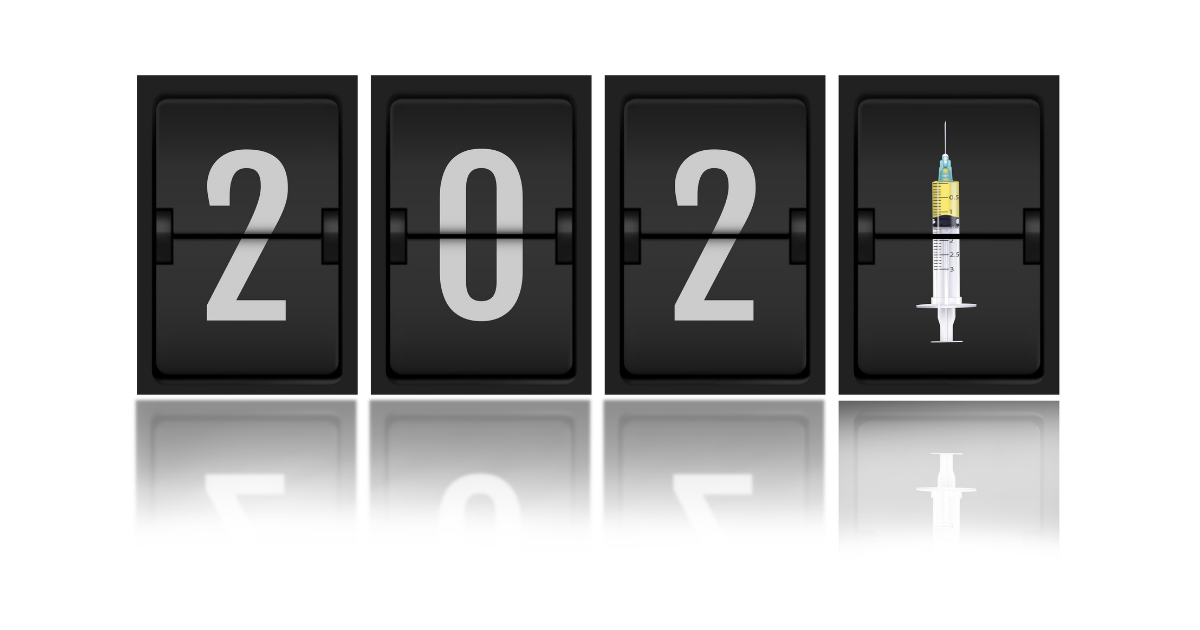 Compiled by:
Parthvee Jain, Editor, InnoHEALTH Magazine