Atomic Habits by James Clear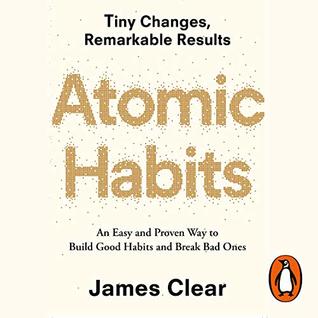 This book for many people might be a turn off if they detest self-help books, as they normally come in a condescending tone with a promise that most fail to realize. And for some who are interested in self-improvement it might be invaluable. While writing this review let me divulge out my initial motivation for selecting this book. For pasteighteen months and more, I have been doing a literature review for the topic of better eating and a healthy lifestyle.
Those who are acquainted with my lifestyle will find relevance to the crucial modification I have to take pertaining to my lifestyle. To achieve success over my old habits and improve my health goals has been a detrimental decision. This book gave me an insightful journey for the conceptual understanding of my behavioral framework.
The author begins with a traffic personal incident and his own motivation for building powerful habits over the years, which have yielded results for him. The good news is that the book is not lengthy and it provides some practical tips on acquiring new (desired) habits and helps in breaking old ones.
Reflecting on my own life, I realize, readingbook is something which I cherish as much as doing my daily habit which combines with my daily walks, listening to audio books through a mobile app. Even the journey of this book is covered during one of my daily walks! This small hack was giving me time for two hours of listening every day and an efficiency of completing one book a week. I didn't know this is what we call as habit stacking!
Similarly, when I realized that social media was taking lot of my time I uninstalled the application from my mobile phone. I need arises I check my network in the laptop. This has saved a considerable amount of my time. I would recommend this book for those who are looking for small conquests in their daily life or are already in the process but lacking a more clear understanding along with a vocabulary upliftment!
Composed by: By Sachin Gaur, Executive Editor, InnoHEALTH Magazine