The ties and relations with the Netherlands date back to the early 15th century when the Dutch entered the Mughal empire in lieu of trading.
On 15th October 2019, the Netherlands partnered with India for the 25th Technology Summit held in New Delhi. This two-day summit was inaugurated by H.M. King Willem-Alexander of the Netherlands and Honorable Union Minister for Science & Technology, Earth Sciences and Health & Family Welfare, Dr. Harsh Vardhan calling upon experts, academicians, industries, entrepreneurs and researchers of the two countries to work together towards finding solutions to not only address mutual challenges and problems of the two countries but also to address bigger global issues like climate change.
Noting that the two countries had flourishing ties in science, technology and innovation, Hon'ble Minister Dr. Vardhan said, "today we not only mark one decade of collaboration in research, but also celebrate 400 years of friendship and 72 years of diplomatic ties with the Netherlands". He added "countries such as ours need to combine forces to seek sustainable answers to pressing global issues. These include poverty, hunger, job creation, energy security, human rights, and gender inequality. At the same time, we need to work together on climate change, terrorism, and depletion of natural resources".
India has nurtured 40,000 start-ups in the last few years out of which 31 have achieved "Unicorn" status, said Dr. Vardhan. He further mentioned that the Netherlands too has a flourishing start- up system and is a great opportunity for young and budding entrepreneurs.
Keeping in mind the centuries old partnership between India and the Netherlands, this summit marked celebration for 10 years of cooperation in Science, Technology and Innovation space, especially in the areas such as urban water management, smart energy grids, and antimicrobial resistance, among others.
The summit was organised by the Department of Science and Technology (DST) and Confederation of Indian Industry (CII) in New Delhi in partnership with the Netherlands at J W Marriott, Aerocity, New Delhii.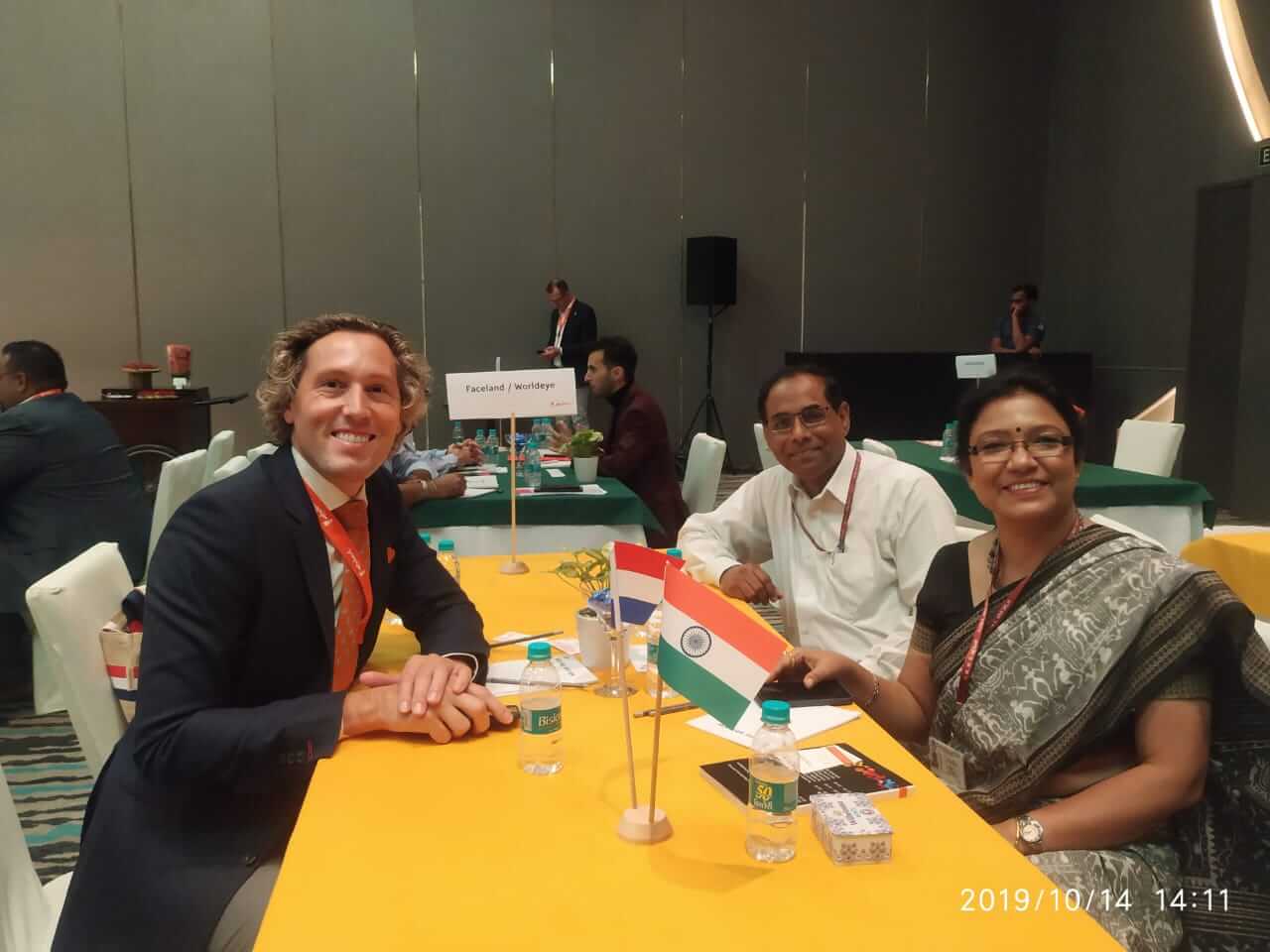 Professor Ashutosh Sharma, Secretary, Department of Science and Technology, Government of India stated that time was now right for the cooperation to leapfrog into new areas like artificial intelligence, big data, the internet of things, water and food processing among others. He also mentioned that the two countries are looking forward to sign around 30 MoUs in this regard.
To make it worth the distance and to strengthen the ties and explore deeper collaborations, several B2B meetings were also organised for the Netherlands delegation accompanying King H.M. Willem-Alexander and Queen Maxima. InnovatioCuris (IC) was given the responsibility to create personalized B2B meetings for the healthcare delegation that included companies from various healthcare domains like vaccine, education, technology, digital health and public health.
With the participation of about 200 Dutch companies, knowledge institutions, thought leaders, innovators and start-ups, the summit stimulated new opportunities by providing a platform for potential partners from the two countries.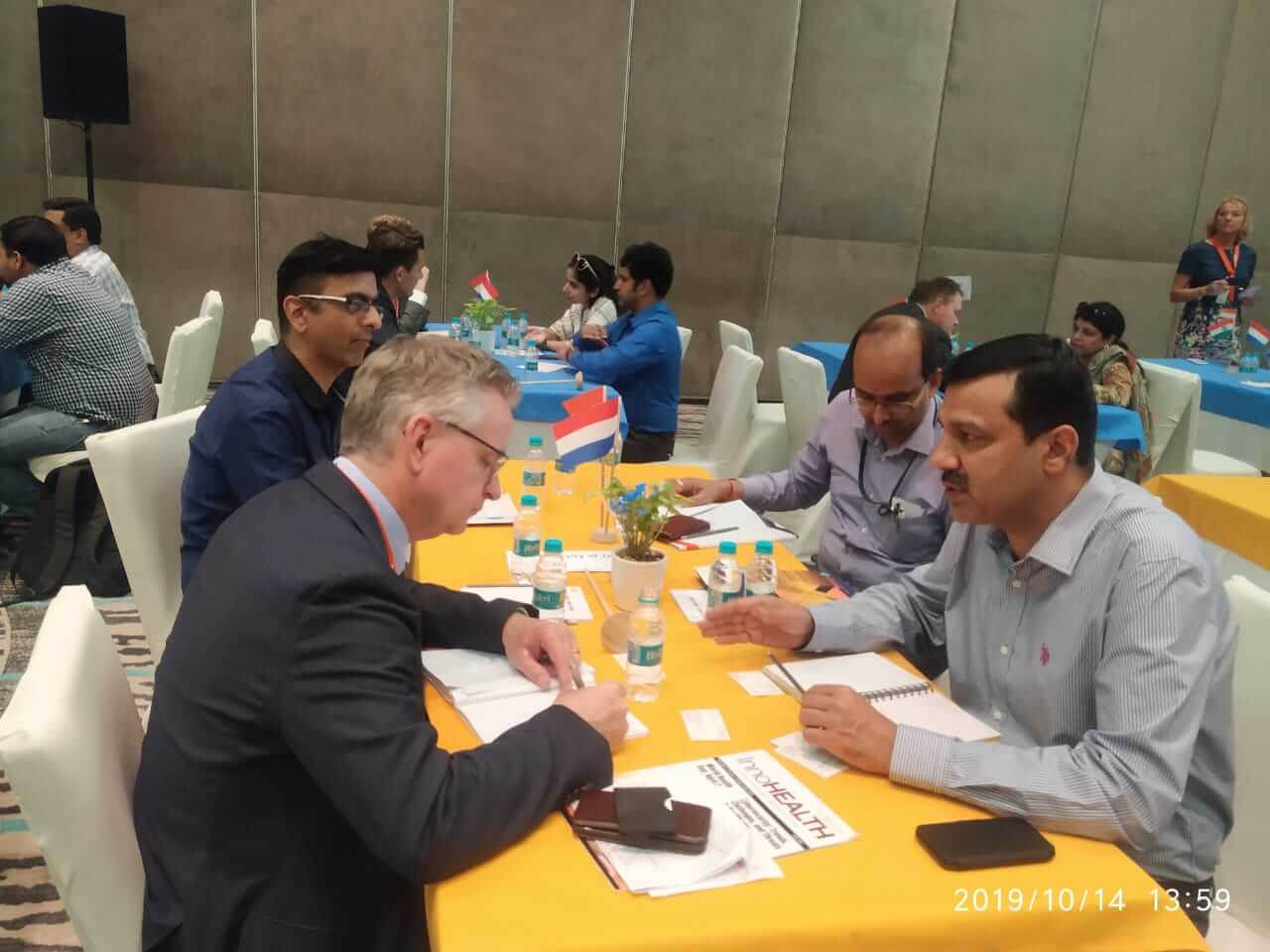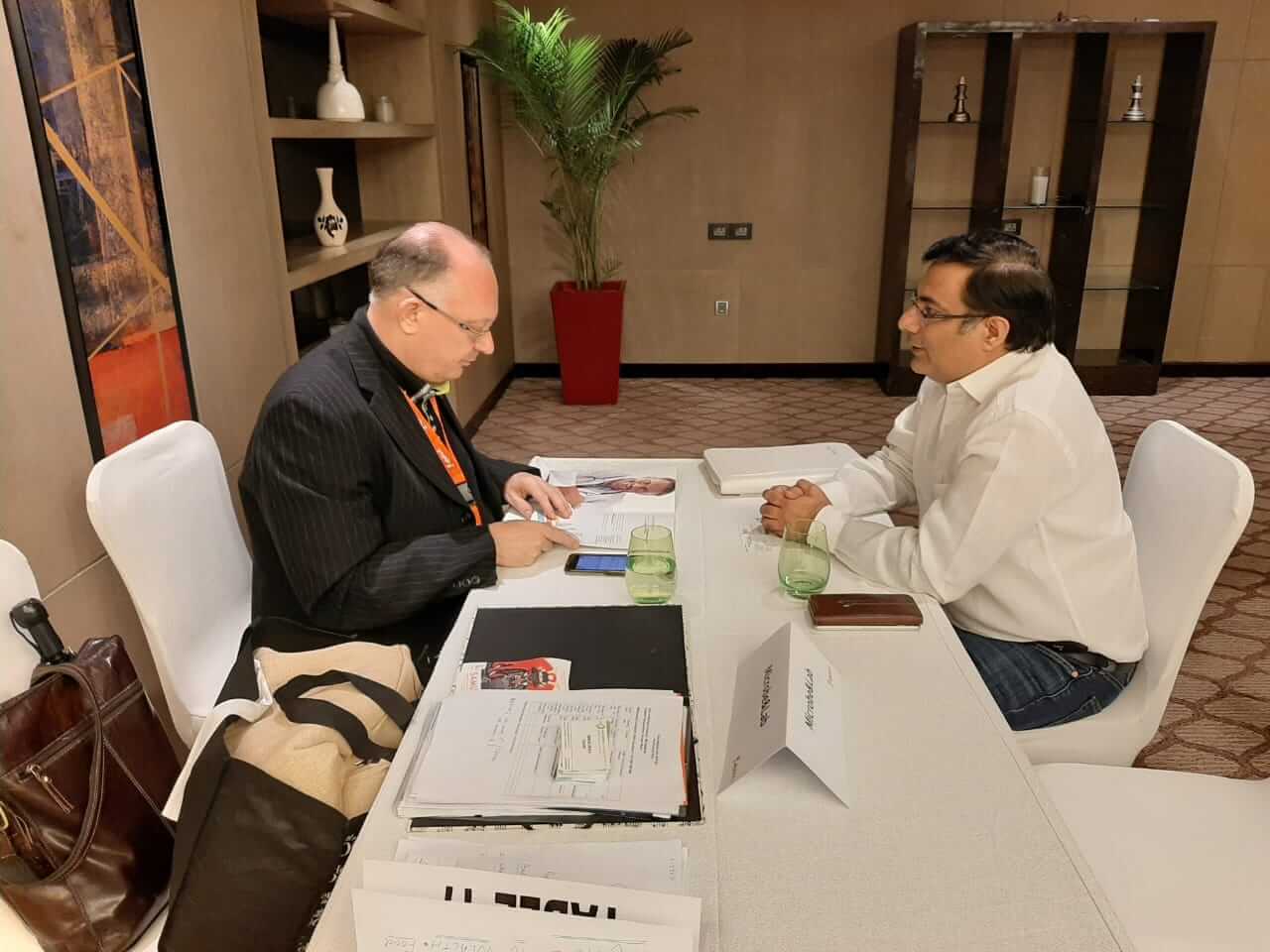 As rightly said, entrepreneurship and technology have no borders, India and the Netherlands are ready to join India's quest for development. The two-day summit provided a high profile and wide-ranging platform for businesses to forge partnerships and boost innovation, investment and trade.
Parthvee Jain, Editor, InnoHEALTH magazine, is an engineering graduate with specialization and interests in fields like Biotechnology, Healthcare, Food Processing and Nutraceuticals. Connecting European Healthcare innovation leaders with the Indian healthcare system and pioneers, she heads the market access program and partnerships at InnovatioCuris: im- pacting organizational performance through expert research, analysis and evaluating market competitive con- the conditions, current and emerging trends, and industry-specific solutions.