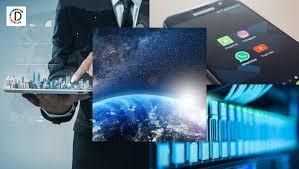 In the times of pandemic it is becoming important to reduce the contact point between the patient and the caregiver for the safety of both the parties. Working in this direction a team at IIT Kharagpur from the Department of computer science and Engineering has launched a software of telemedicine for providing critical healthcare support to patients at their doorstep via remote consultation by a doctor. IIT had announced eight R&D projects for COVID Healthcare Services, out of which one was the development of iMediX launched on 2 October, 2020.
The iMediX system is accessible by any standard internet browser or a mobile device. The system works by allowing the patients to put in a request for consultation by choosing a department of the hospital, mentioning their chief complaint and uploading their previous medical records. Prior to this the patient signs up to get an account by providing his/her email id or contact number. The hospital then processes their request and assigns the patient with a suitable consultant.  The consultant then logs in to set an appointment mentioning the date and time for the consultation and then either via email or sms an alert is sent to the patient. On the consultation day, the consultant gives his advice by writing a prescription for the patient which is sent to the patient via an email, the report can be then downloaded from the patient's account.
The team of researchers is in touch with healthcare MSMEs for commercialisation of the copyright version of the technology. The telemedicine software will also be integrated at the Dr B.C Roy Technology Hospital at the IIT campus which offers emergency healthcare services for the employees and campus residents of the institute.
SOURCE: ECONOMIC TIMES