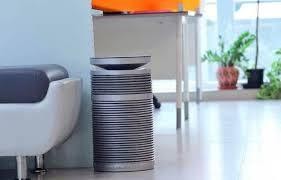 Air pollution is a silent killer responsible for killing nearly one percent of the world's population every year. Air pollution is a health hazard and of concern worldwide. Out of the ten most polluted cities in the world, six are in India. To contribute in controlling this alarming situation, AirOK, a start-up incubated at IIT Madras by three former students Yasa Pawan Reddy, Deekshit Vra Prasad and Vanam Sravan Krishna of the institute, developed Vistar 550, a smart air purifier to filter out major pollutants and gaseous substances.
Presently AirOK is supplying these purifiers to various sectors like real estate, hospitality, healthcare and IT. Vistar 550 is also being used in the B2B segment. The indigenously built filter uses efficient granular absorbent particulate arrester (EGAPA) technology to filter out particulate matter, fungus, microbes and gaseous substances like sulphur dioxide, nitrogen dioxide and carbon monoxide. The above mentioned property of filtering such pollutants is said to be the USP of this purifier.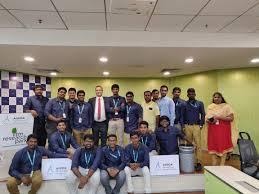 The purifier has a clean air delivery rate of 480 m3 per hour which is 10 % more than the air purifiers already available in the market. The filter will need replacement after one year of use in comparison to the HEPA filters which need to be replaced twice a year. The filter covers an area of 550 square feet but customisation for larger spaces can be provided by AirOK. Its shape is circular with 360 degree coverage of the area. The purifier has been tested at many places and has gained popularity making Vistar 550 a promising remedy to tackle air pollution.  The team is in talks with automakers to make these filters a default feature in cars. The team is also eyeing kitchen spaces for purifying homes. The purifier has a unique sensor-based design to assess pollution levels on the go. Depending upon the pollution levels, the sensor switches the device on or off. 
The market of air purifiers is projected to reach $209 million by the year 2021 due to the increasing awareness about the negative effects of air pollution both indoor and outdoor on human health. Also the sales of air purifiers are expected to grow at 24% between 2018 and 2024.
AirOK has a vision to become the one-stop solution for all air polluted related products in the market in India  and intends to place indigenously developed huge purifiers in public spaces similar to those already in place in China. Their mission is to help people counter air pollution and lead a pollution free life. 
SOURCE: yourstory.com