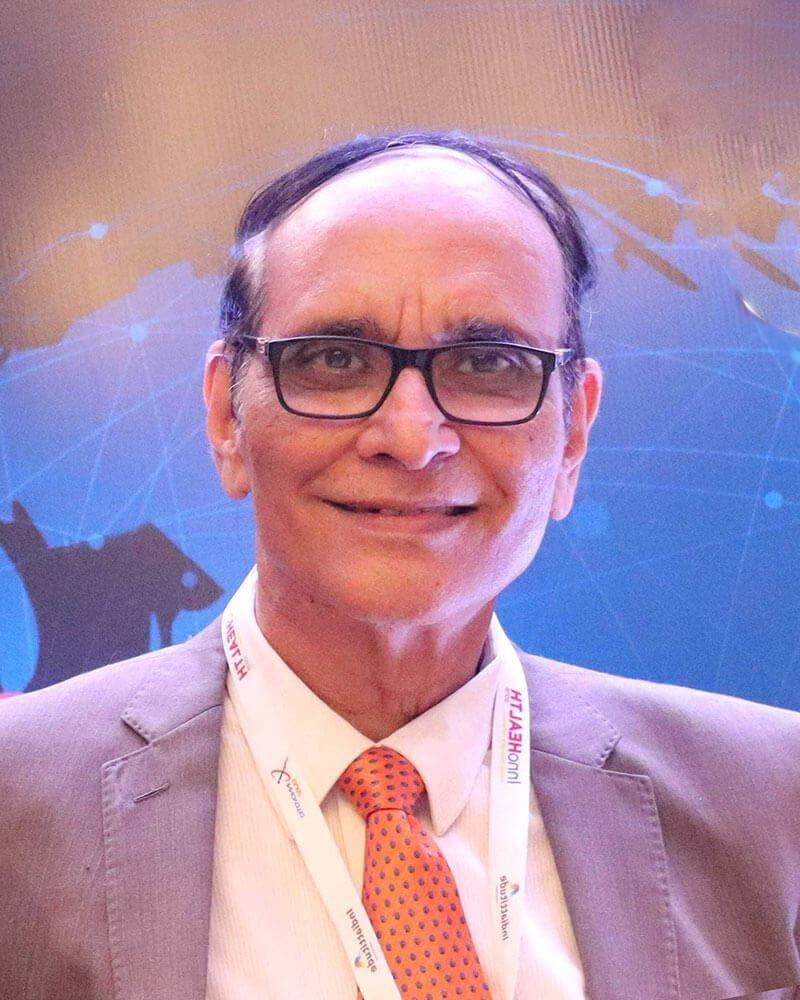 Dr. V K Singh
Editor-in-Chief & MD,
InnovatioCuris
vksingh@innovatiocuris.com
"There is a need to develop a resilient healthcare delivery system and implement it at the earliest. We can always learn in addition to dealing with the pandemic from the experiences of other countries."
Pandemic has taught us many new ways of living and has changed our behaviour and perception. We are compelled to do online shopping, study, examinations, conferences, and conduct all kinds of business meetings. It has enforced our faith in online procurement. There is  reduction of costs due to travel, meeting and hiring office spaces. We have accepted work from home as the norm, this adaptation has indeed reduced the production, employment, sales/purchases of goods.
These pitfalls have created great human sufferings. Two COVID-19 waves have taken a big toll on mankind, creating death of many people. As per one report, there are about 4 million deaths i.e., 10 times more than the official count. It has tested all our capabilities to deal with pandemic and premonished us a lesson for the future where there is a need to gear up our resources. 
We as a country, citizens, polity, and executives have to be more responsive to deal with such eventualities. We cannot leave everything as force majeure. Do we have to depend on the verdict of courts to teach us the virtue and the vice? We need to overhaul the healthcare system in a time bound manner. There must be a special place for have nots and not politically identified backwards. The present government is trying to push many initiatives, but time bound monitoring is required. Executives must be made accountable. Complacency and corruption should have a zero tolerance. We should have value based and not appeasement-based politics. The opposition should think of citizens and not themselves before opposing any reformative ideas. In case we need to get quick results, systemic reforms are needed at fast pace. Healthcare has been neglected for many years by successive governments. There is a need to take quick and bold steps.  
As developed economies enter a period of slower growth, emerging economies such as India have become prime examples as how more can be achieved with less. The new concepts, methods and tool for low-cost, high-volume solutions will improvise the access to care and to be adopted. There is a need to organise resources and flows so that given target including cost, clinical quality and patients experiences can be achieved with available resources, Non traditional ecosystem of innovation outside pure technology, such as social persuasion, rural healthcare delivery, exploitation of economies of scale, prevention-oriented primary care, medical education, and hospital design is needed. You need to develop the understanding to implement new ideas and new models of delivery of affordable care in health care systems developed around the world. This has been discussed in detail in my award-winning book published in USA.
Health, wellbeing, quality of life and awareness should be the prime agenda of the country and policy makers. Healthy population can make a robust nation. We need to put the resources and invest in the health sector to make India healthy.