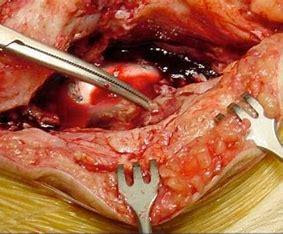 Source: www.Opnews.Com
Fragile patients are frequently geriatric cases who display an increased risk of intra- and post-operative complications like infections, luxation, periprosthetic fractures and revisions. These patients are not only advanced in age but also generally have comorbidities, the most important of which is osteoporosis posed as one of the main risk factors for fractures. Other potential risk factors include anemia, weakened immune system, malnutrition, chronic diseases like cardiovascular issues, diabetes and also previous surgical procedures. So intra- and post-operative complications can occur quite often in such cases.
Since all risk factors cannot be optimally managed before surgery, fragile patients need to be assessed properly and require particular pre-, peri and post-operative care when they are slated for major surgical procedures like primary joint replacement, hip arthroplasty and especially fracture treatment. Arthroplasty treatment for fragile patients is a major challenge for orthopedic surgeons.
So treating femoral neck fractures: Hemiarthroplasty is considered a good option for fragile patients. Hip fractures like proximal femoral fractures(neck fractures) occur frequently in geriatric cases occurring due to a fall, mostly facilitated by osteoporosis and other comorbidities. These severe injuries must and need to be taken seriously and require prompt surgical intervention. It is equally important to prevent and contain post-operative complications that occur at a much higher rate in this group of patients.
Another point of significance is targeted rehabilitation measures, which need to be taken in time so that it aids the patient recovery and helps them attain their mobility quickly after a hip fracture. Thus for patients who have poor general health, limited mobility and limited life expectancy, Hemiarthroplasty is a good option after a femoral neck fracture. Short duration of surgery and rapid mobilization after surgery with good and satisfactory functional, clinical and radiological outcomes are the positives of Hemiarthroplasty.
Preventing infection is absolutely essential when a surgeon is treating femoral fractures. Periprosthetic joint infection (PJI) is a rare but devastating post-operative complication which occurs most commonly with proximal femoral fractures than with elective procedures. Particularly in polymorbid patients, treatment of a PJI is associated with a high rate of complications and high mortality. The 1 year mortality for older patients with a femoral neck fracture is twice as high as the control group of the same age with no fracture. Experts have expressed that the success rate decreases the more local and systemic risk factors there are.
Prevention of complications should be the highest priority since infection therapy is also associated with high costs and leads to financial loss for the hospitals. So a comprehensive package of measures needs to be taken for infection prevention. Bone cement containing antibiotics should be used to help prevent serious deep infections. Evidence shows that when treating femoral neck fractures with hemiarthroplasty with dual antibiotic loaded bone cement, the risk of PJI can be lowered upto 69% as compared to a low dose of single loaded bone cement. In some clinics in Germany, the use of dual loaded antibiotic bone cement has become standard for arthroplasty procedures in geriatric patients to avoid complications.