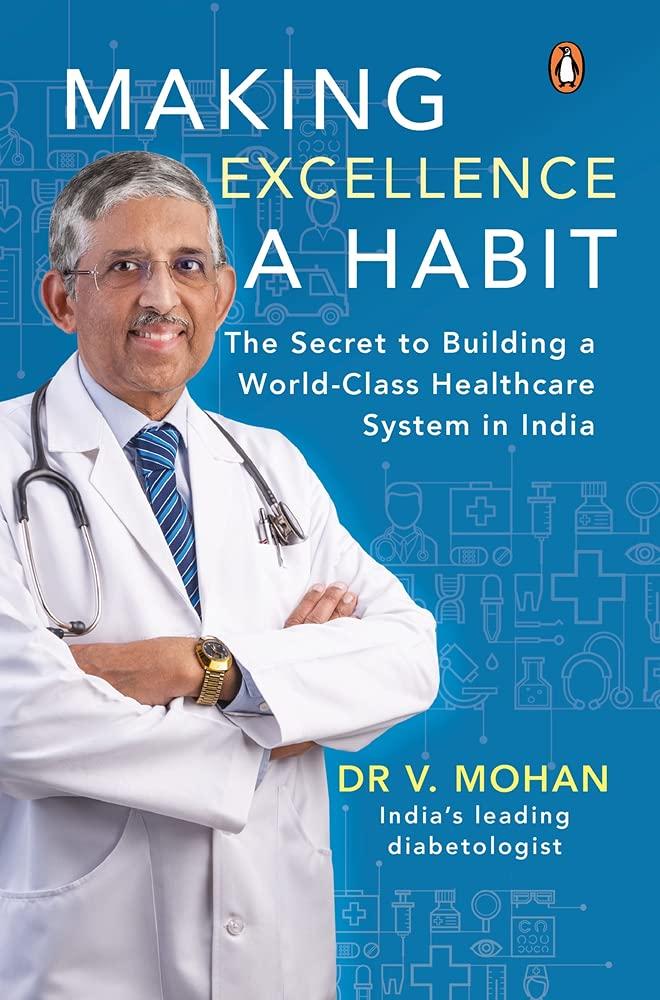 This book caught my attention as I was affected by type 2 diabetes and was inquisitive to know more about this lifestyle disease. This book is from one of the towering figures in the treatment of diabetes in India and maybe globally. 
This book has given me an opportunity to learn more about his personal life and his methods of achieving success in challenging situations. This book is a must read for people who have type 2 diabetes as it is full of positive examples on people who could overcome their conditions and achieve greater things in their lives. As many people with diabetes give up and don't want to pursue demanding goals. Dr Mohan comes across as a rare combination of a solid scientific researcher and a practitioner. This allows him to contemplate matters which are yet unknown basis his practical experience yet keeping his scientific backbone strong. We need more such people to make new breakthroughs to break the status quo and we have seen this pattern with leading scientists in the past.
In India, we are good with medical practice but at times lack good research in the medical domain and Dr. Mohan's book is an inspiration to many young practitioners who would publish their work in near future.
Dr Mohan's story is also a perfect example of the quote, 'success breeds success'. The role of his father in his life, being the first diabetes doctor in India and also his mentor. As Malcolm Gladwell writes in his book, 'Outliers: The Story of Success', about Bill Gates and other successful entrepreneurs who got early exposure to computers and could spend enough time (10000 hours) to be a world class expert in their topic.
Dr Mohan's journey is no different and he was in the right context with specialized knowledge provided by his father and his hard work and struggles brought him to where he has reached today. Also, to be noted in the book is the approach towards giving care which is more humane and driven by societal good. A very important aspect that needs to be highlighted for current times to keep medicine as a noble profession.
When I picked up the book, I had the temptation to finish it in one go. It is gripping, well written and easy to read. I hope you will also enjoy reading it as much as I did.
Reviewed by Sachin Gaur, Executive Editor, InnoHEALTH Magazine